Guitar Effects Interface & Reamp® Module
The Radial EXTC is a unique 500 series module that allows you to connect guitar pedals to the inputs and outputs of pro audio equipment, providing the ability to incorporate effects pedals into your mix in new and creative ways.
Photos
Balanced interface for guitar effects pedals
Separate send & receive level controls optimize signal path
Transformer isolation to eliminate hum and buzz from ground loops
Creative tool incorporates effects pedals into your mix
Reamp® and mix through your guitar pedals
The EXTC-500 is a 500 series module that allows you to get creative with your effects pedals, using them in your mix on any recorded track. Add a touch of distortion or chorus to a lead vocal, flange on a violin, or fuzz on piano - the possibilities are endless. The EXTC-500 takes the line level balanced output of your recording interface and converts it so an instrument level high-Z output optimized for guitar effects pedals, so you can Reamp any track through your pedalboard with ease. Once you've run the signal through your pedals, connect the output back into the EXTC and it will boost it up to a balanced line level so you can connect directly to the input of your recording interface. The EXTC features Radial's class-A buffer for the best audio quality and transformer isolation to eliminate any buzz or hum - so you can focus your attention on using your pedals in new and exciting applications.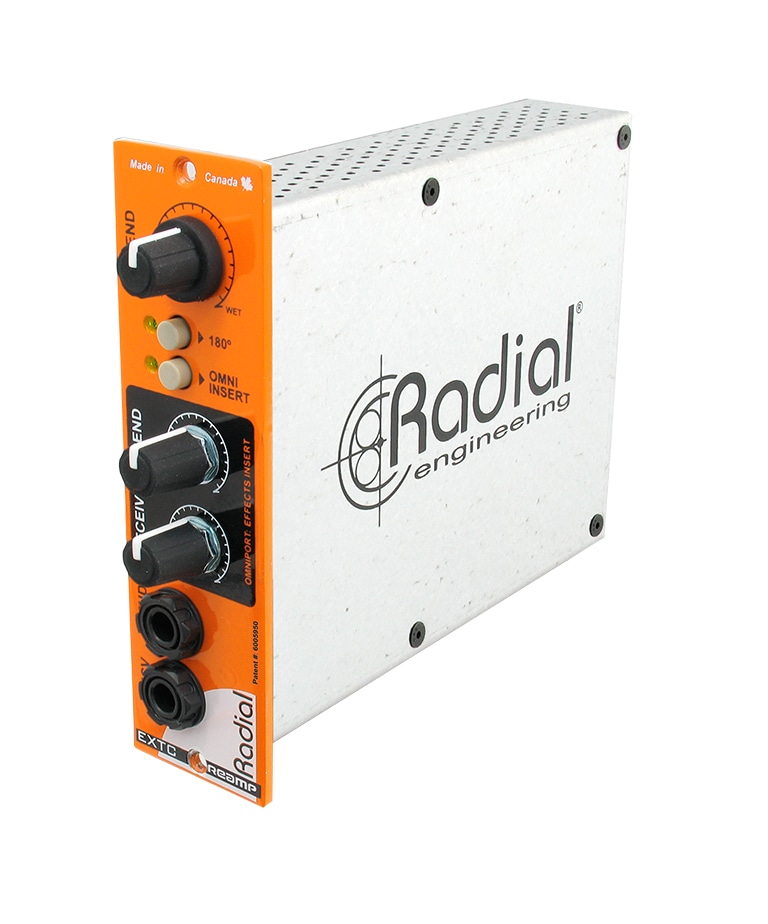 EXTC 500

Applications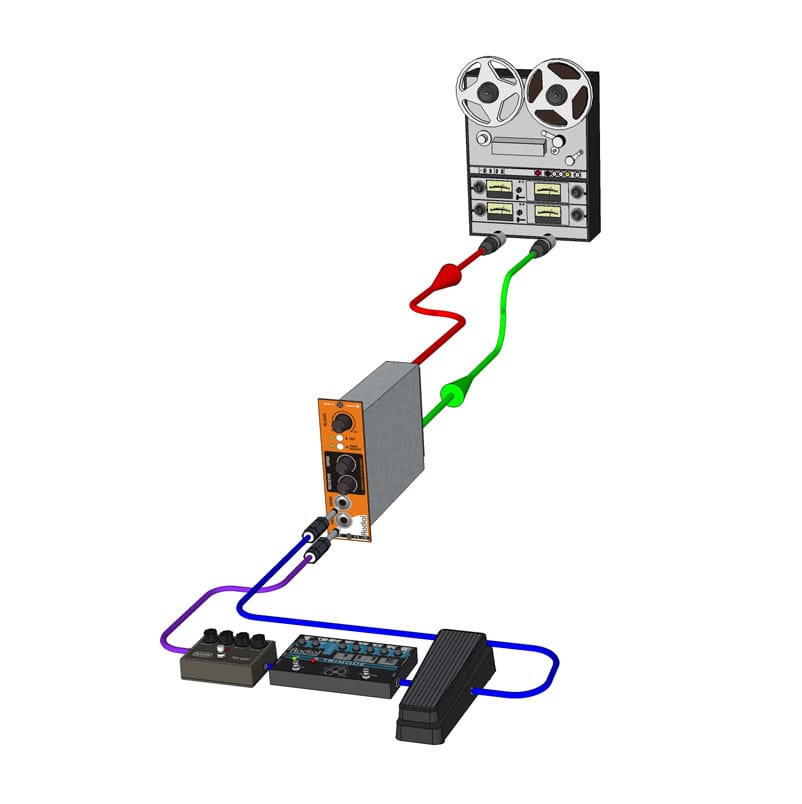 Reamping through pedals
Take a dry track, send it to the EXTC which in turn feeds your pedals. This is the perfect way to add some extra zest to a vocal track; an envelope follower to a kick; or some wah to that Hammond.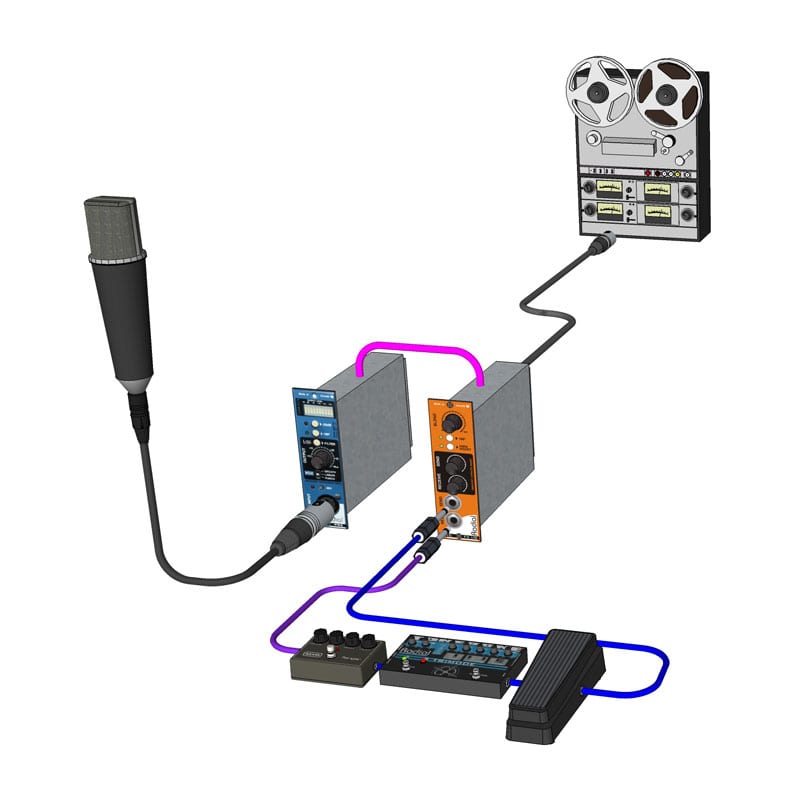 Adding Growl to a Vocal
Plug your mic into the PowerPre and send the signal into the EXTC. From there, you add an effect like a Tonebone Trimode using the blend control to mix in just the right amount of distortion.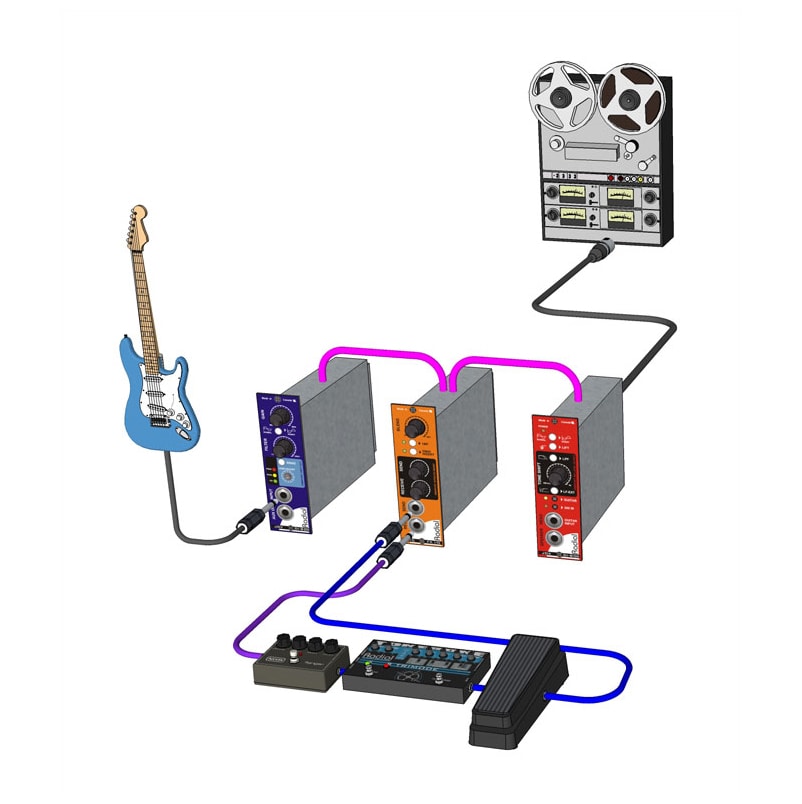 Recording Direct
Plug your guitar or bass into the JDVPre and have it feed the EXTC where you can send the signal through your pedals. Then bring the signal back through the JDX to emulate a speaker cabinet.
Videos
Radial EXTC demo with Joe Chiccacelli
{{ postData.post_title }}
{{ postData.productSubTitle }}
Part no: {{ postData.partNo }}
Part no: View Product
{{ postData.post_excerpt }}
View Product