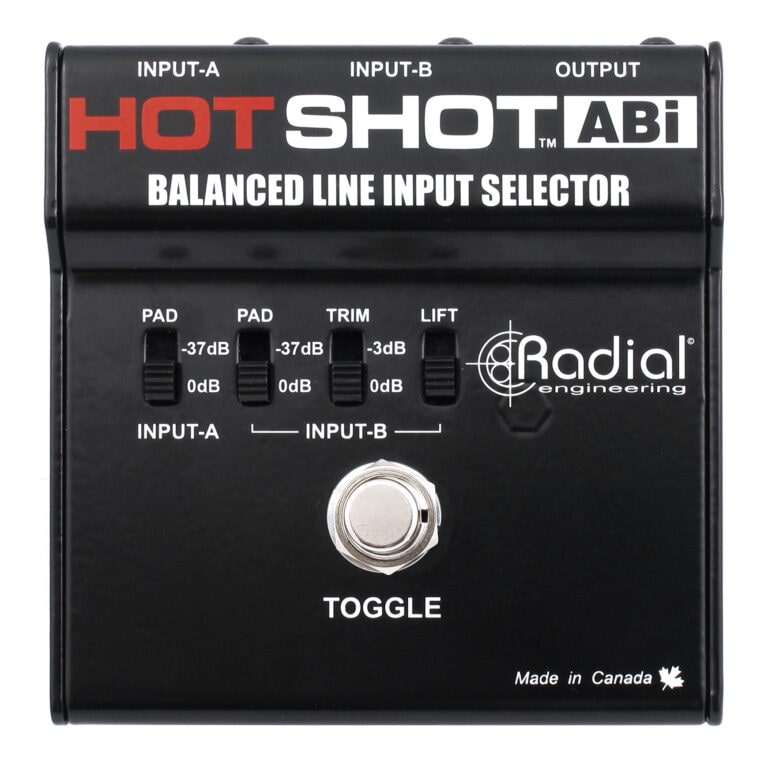 1
2
3
4
5
6
7
Input-A
Primary female XLR input receives the balanced signal from the audio source.
1
Pad
Inserts a -15dB Pad on either input-A or input-B.
2
Trim
Reduces the input level of Input-B by 6dB. Used to match signal levels.
3
Input-B
Secondary female XLR input receives the alternate audio signal.
4
Toggle
Heavy duty latching footswitch selects between Input-A and Input-B.
5
Lift
Disconnects ground on pin-1 of INPUT-B. Used to reduce hum and buzz caused by ground loops.
6
Output
Male XLR sends the balanced signal to the snake system or mixing desk.
7