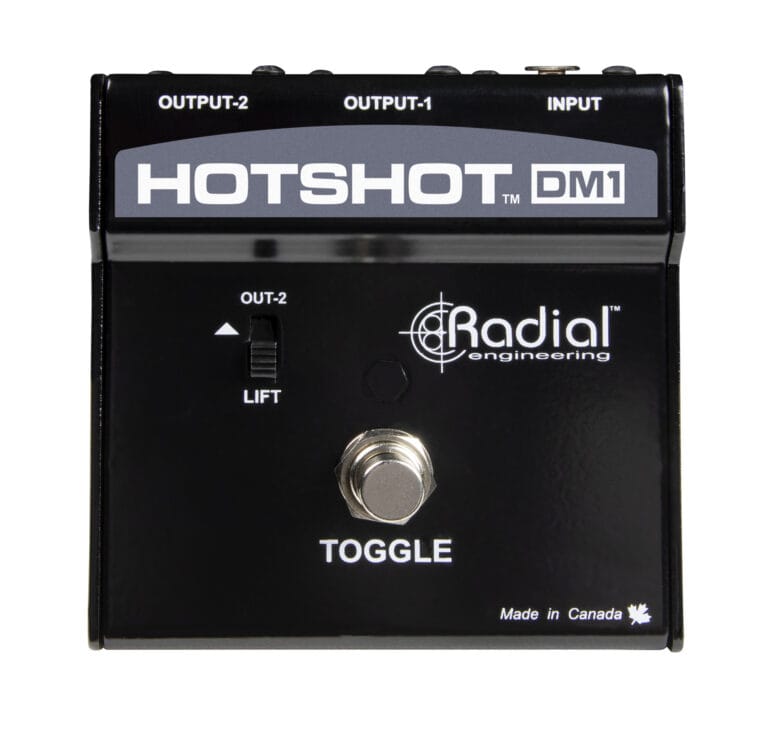 1
2
3
4
5
6
Lift
Switch disconnects the ground on Pin-1 of Output-2.
1
Output-2
Connects to sub-mixer or main console second channel. This output is active only when the toggle footswitch is held down.
2
Toggle
Footswitch is momentary and routes the mic signal to Output-2 when depressed.
3
Output-1
Connects to main console or first channel. This output is normally active.
4
Input
Jack connects from a dynamic mic.
5
14-Gauge
Steel enclosure is compact and made for heavy-duty stage use.
6