Passive 2-way Microphone Splitter
The JS2™ is a high performance balanced mic-level splitter designed to send a signal to multiple destinations simultaneously, with one transformer-isolated output and two direct outputs.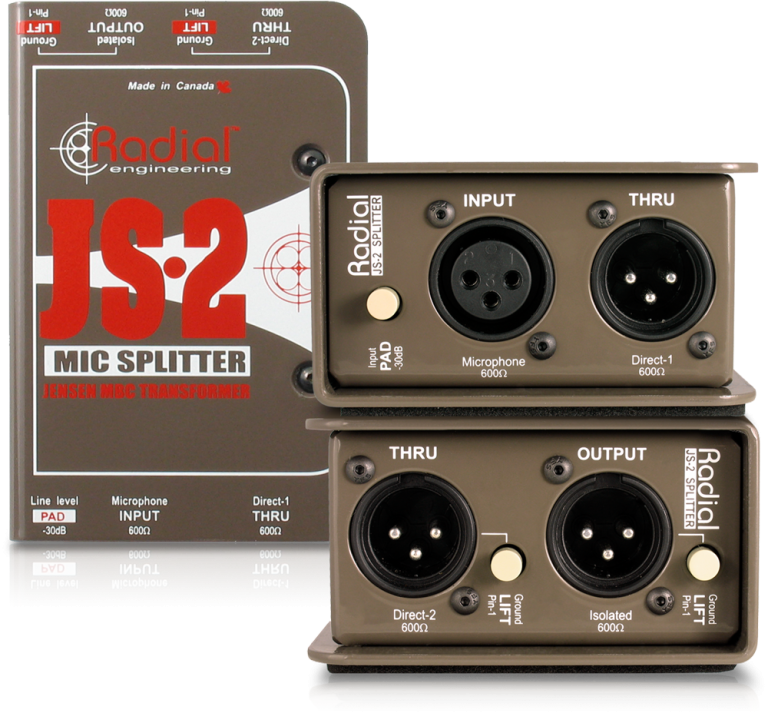 Photos
Send one microphone signal to three destinations simultaneously
Jensen transformer-equipped for exceptional audio quality
Eliminates hum and buzz caused by ground loops
Single isolated output provides optimal noise rejection
Portable mic splitting on stage or in the studio
The JS2 is a professional mic splitter designed to split a single source to multiple destinations simultaneously without signal degradation or noise. A premium Jensen transformer inside provides galvanic isolation to eliminate buzz and hum from ground loops, while maintaining an extremely wide bandwidth with ultra-low distortion and phase shift. Ground lifts on the outputs help further reduce noise, while an input pad allows line-level sources to connected as well. Both the JS2 and the JS3 can be rack mounted for touring and installation purposes, with up to eight fitting in the Radial J-Rak.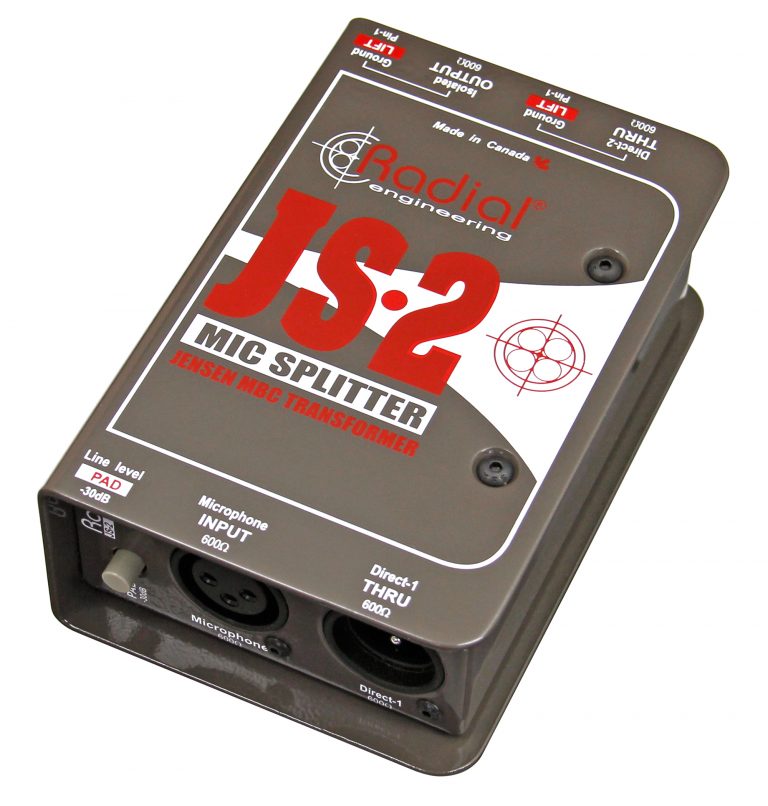 JS2

Applications
Using the JS2 for a 2-way split
The Radial JS2 is the perfect interface for splitting a microphone to feed more than one mixer at the same time. 100% isolation eliminates potential ground loops between the two consoles for quiet performance. The main output provides a 48V phantom power return path to the mic.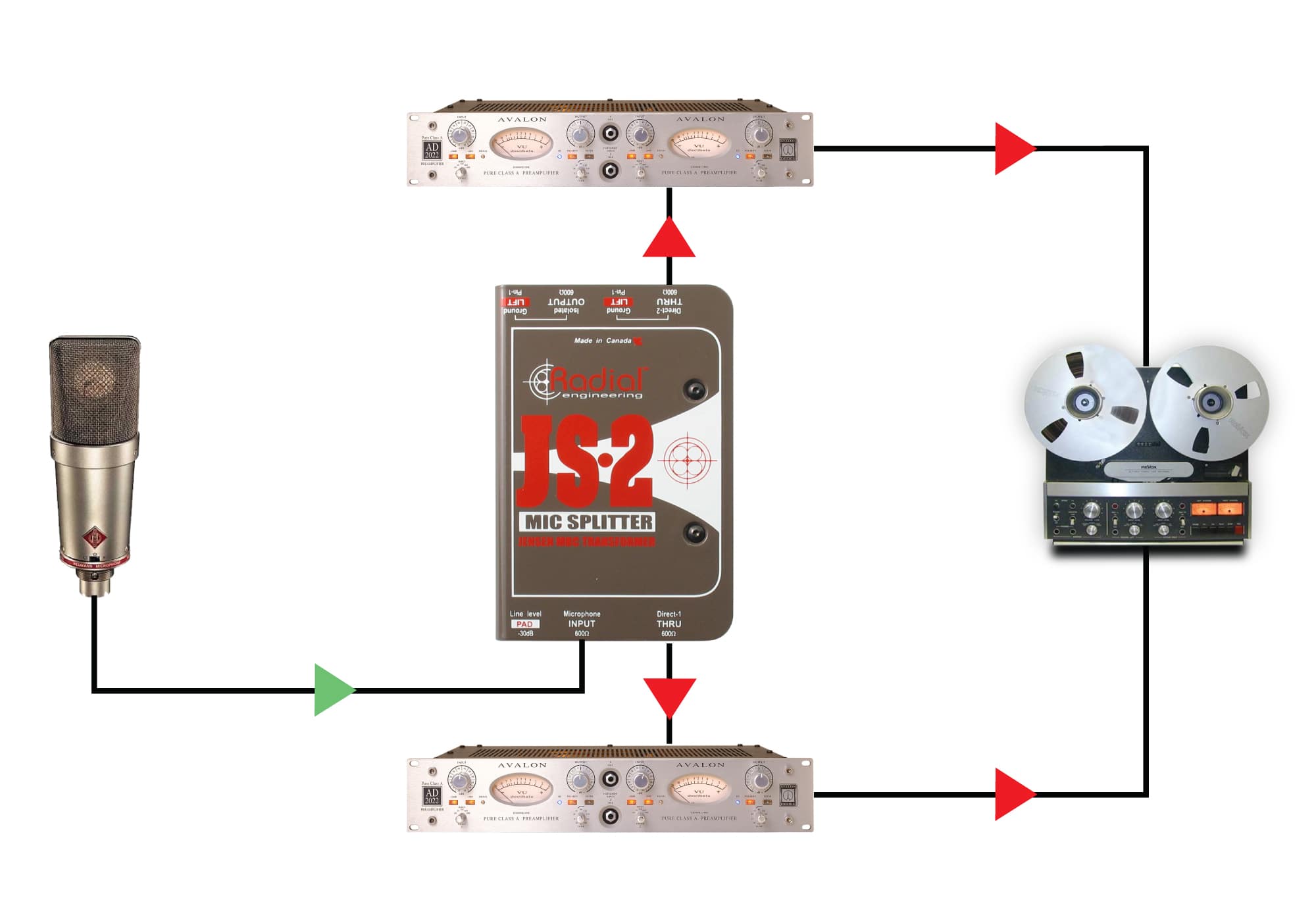 Using the JS2 to compare two mic preamps
In the studio, it is often advantageous to compare the sound of two mic preamps on a particular voice. The JS2 is ideally suited for this as it will not color the sound of the mic or add distortion. The plug & play simplicity makes set up quick.
{{ postData.post_title }}
{{ postData.productSubTitle }}
Part no: {{ postData.partNo }}
Part no: View Product
{{ postData.post_excerpt }}
View Product