1
2
3
4
5
6
7
8
9
10
11
12
13
Effects Loop Mono
Switches the effects loop from stereo to mono when pushed in.
1
Effects Footswitch
Latching footswitch turns on or off the effects loop.
2
Level Control (1, 2, 3)
Adjusts the input levels of your three analog keyboards.
3
EFX Send
Individual controls on each channel are used to set the desired amount of effect that will be applied to each device.
4
USB Level Control
Used to adjust the USB audio return from your laptop.
5
EFX Return
Master effects return control, used to optimise the effects loop signal path.
6
Monitor Out
Adjusts the stage volume for the keyboard monitors.
7
Monitor/Main Ground Lift
Helps eliminate hum and buzz caused by ground loops.
8
Main Out
Sets the Key-Largo output level going to the PA system.
9
Sustain Footswitch
Momentary footswitch activates the sustain function on a master keyboard or digital piano.
10
MIDI
IN & OUT connections to send and receive MIDI over USB.
11
Sustain Footswitch Polarity
Enables the Key-Largo sustain footswitch function to work with various keyboards.
12
USB Assign
Configures the Key-Largo for live performance use or as a recording interface.
13
1
2
3
4
5
6
USB Type-2
High quality USB I/O for Mac or PC.
1
Volume Pedal Send & Receive
Stereo TRS insert for a master volume pedal.
2
Main Output
Stereo XLR balanced outputs are used to feed the PA system - transformer isolated to eliminate ground loops.
3
Monitor Output
Stereo ¼" TRS balanced outputs are used to feed a pair of self-powered speakers for on-stage monitoring.
4
Effects Send & Receive
Insert jacks used to feed an external effects device.
5
Stereo Inputs
Connects your analog keyboards to the Key-Largo.
6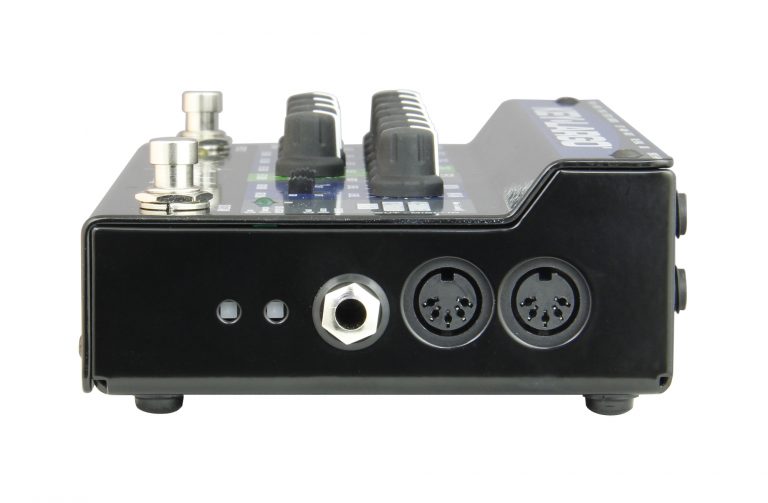 1
2
3
Sustain ¼"
Connect the Key-Largo sustain footswitch to your keyboard or digital piano.
1
14-Gauge Steel
I-Beam construction prevents circuit board from torque which could lead to part failure.
2
Powder Coat Finish
Keeps your Key-Largo looking good for years.
3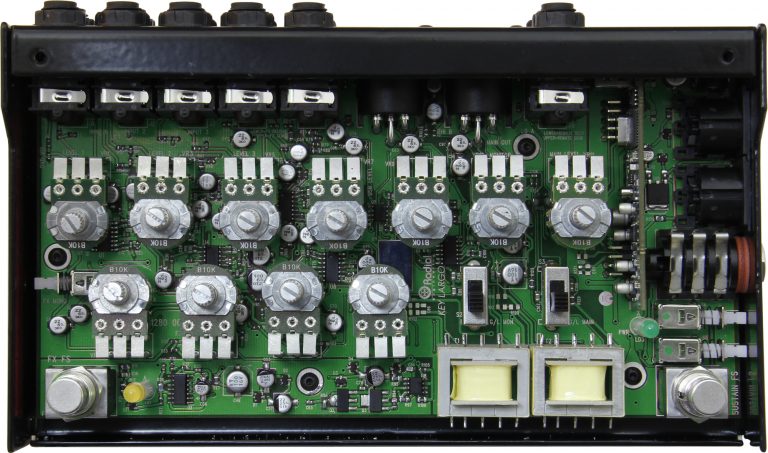 1
2
3
4
Potentiometer
Steel casing with steel shaft and retention nut that will not bend when under stress.
1
Class-A Circuit
100% discrete Class-A circuitry for minimal negative feedback and the most natural tone.
2
Transformers
Custom 1:1 isolation transformers for distortion-free signal transfer.
3
Mil-Spec PCB
Full ground plane for noise-free performance. Double sided through-hole solder points for durability.
4