Compressor & Limiter
The Komit is a streamlined dynamics processor that combines a super-clean compressor circuit with an old school diode-bridge clipping limiter, for creative tone shaping with maximum flexibility.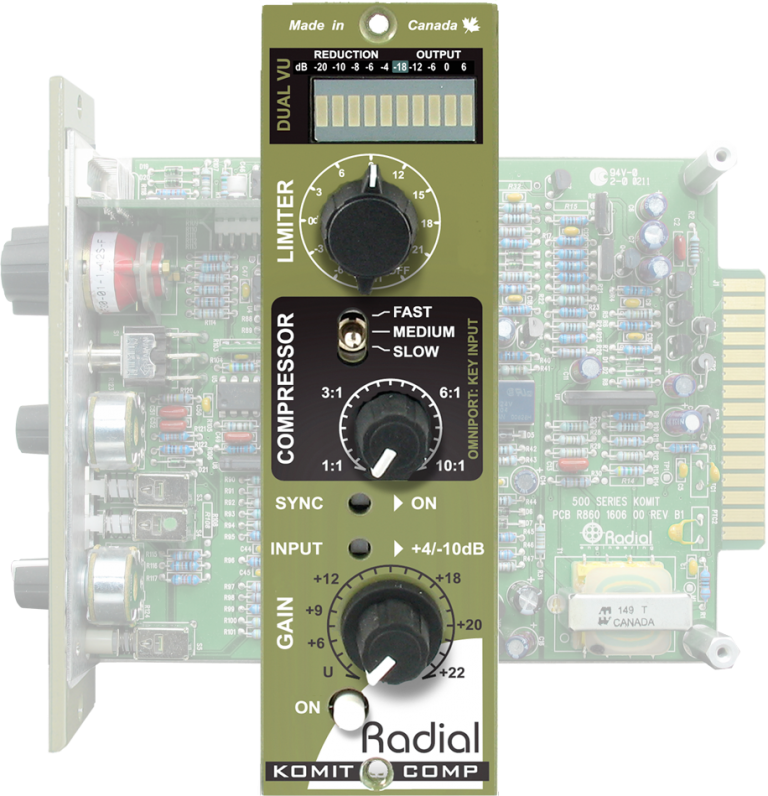 Photos
Transparent auto-tracking VCA compressor
Old school diode-bridge clipping limiter
Brick wall limiter setting for set & forget operation
Hammond input & output transformers for vintage tone
A dynamics processor with character
The Komit provides superior dynamics control that one would expect from a studio grade compressor/limiter, along with vintage character and tone to help your tracks stand out in the mix. A transparent VCA compressor is easily configured with a three-position switch to set the speed of the attack & release times, a variable compression ratio, and a makeup gain control. This is augmented with an old school diode-bridge clipping limiter, with ten settings that increasingly clip the input signal for results that range from subtle analog clipping to over-the-top distortion. The limiter can also be set for brick wall operation to prevent overloading digital recorder inputs, and both the inputs and outputs feature vintage style Hammond broadcast transformers add extra warmth to the signal path.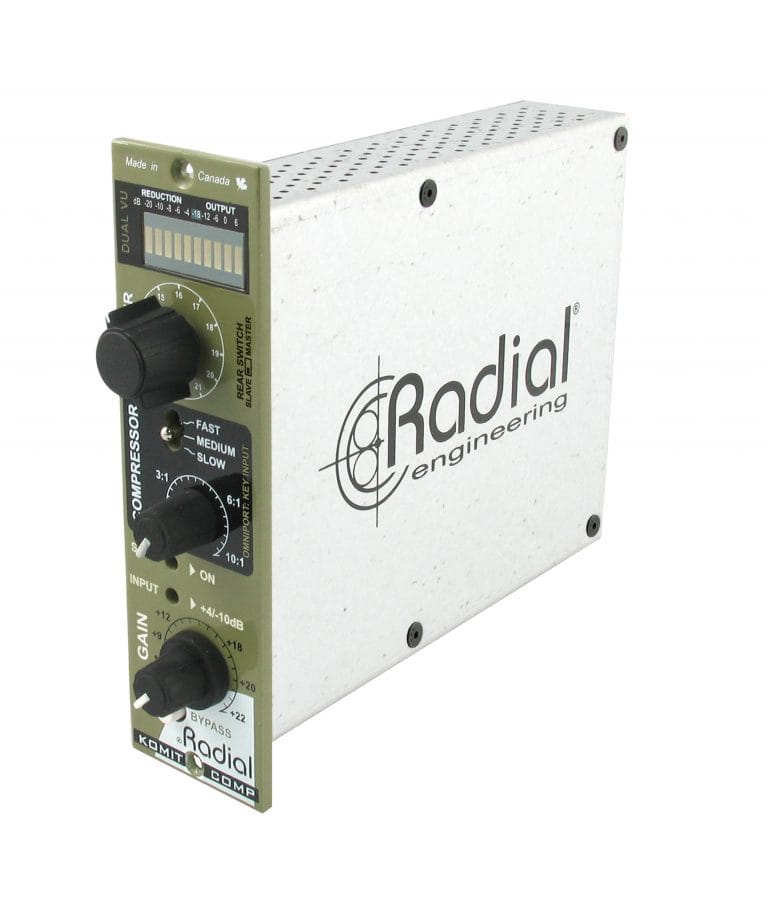 Komit

Applications
Channel Strip
The Komit is the ideal compressor to compliment a 'gold' channel strip. Feed the mic into a PowerPre, an EQ and the the Komit can keep dynamics under control for more professional results.
Stereo program
The Komit can be set to stereo mode by linking two Komits together. This is great for mastering. And even though the two units will share the same time constant, independent compression retains the full stereo image.
Ducking
Use the key input (via the Omniport on the Workhorse) to automatically duck a guitar track (lower the level) when the vocalist begins to sing. Simply connect the TRS output from the PowerPre into the Omniport key input.
Artis

ts
Lionel Richie
Recording Artist
""When my sound engineer changed the front end of my vocal channel to the Radial PowerTube preamp, Q4 EQ and Komit compressor, I stopped mid song and asked why we did not do this sooner? My vocal has never sounded better!""
{{ postData.post_title }}
{{ postData.productSubTitle }}
Part no: {{ postData.partNo }}
Part no: View Product
{{ postData.post_excerpt }}
View Product