Presentation Mixer & USB Interface
The Presenter is a compact mixer that combines a microphone preamp and a USB program input to create the ultimate interface for any presentation, from school lectures to corporate audio.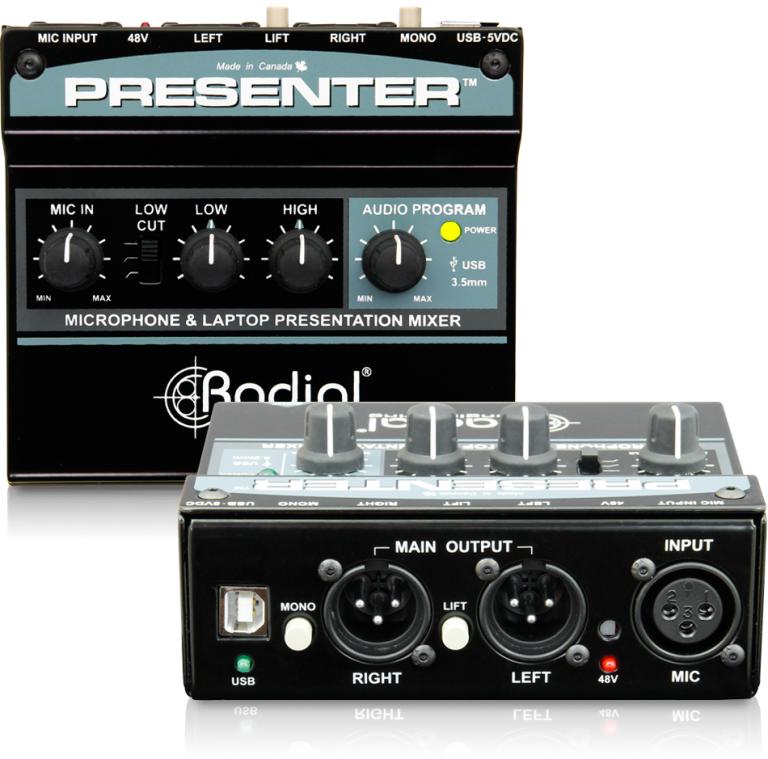 Photos
Mic preamp with phantom power & EQ controls
USB connection for high quality audio playback from a laptop
3.5mm stereo input to connect smartphones & mobile devices
Balanced outputs to feed a pair of powered speakers or a PA
Own the podium
The Presenter replaces typical audio mixers that include numerous complicated controls and knobs that rarely get used, instead opting for a simplified and intuitive layout that allows anyone to operate it and achieve high quality sound with minimal effort. An XLR mic input allows you to connect a podium microphone and provide it with phantom power. The mic signal can then be adjusted using three powerful EQ controls to tailor the frequency response. A Program input level controls the volume of the USB input or the 3.5mm jack on the front of the unit, which allows you to connect the outputs of your laptop, smartphone, or MP3 player and blend it with the signal from the microphone. XLR outputs provide balanced feeds for a set of powered speakers, making it an all-in-one portable solution for any speaking engagement.
Presenter

Applications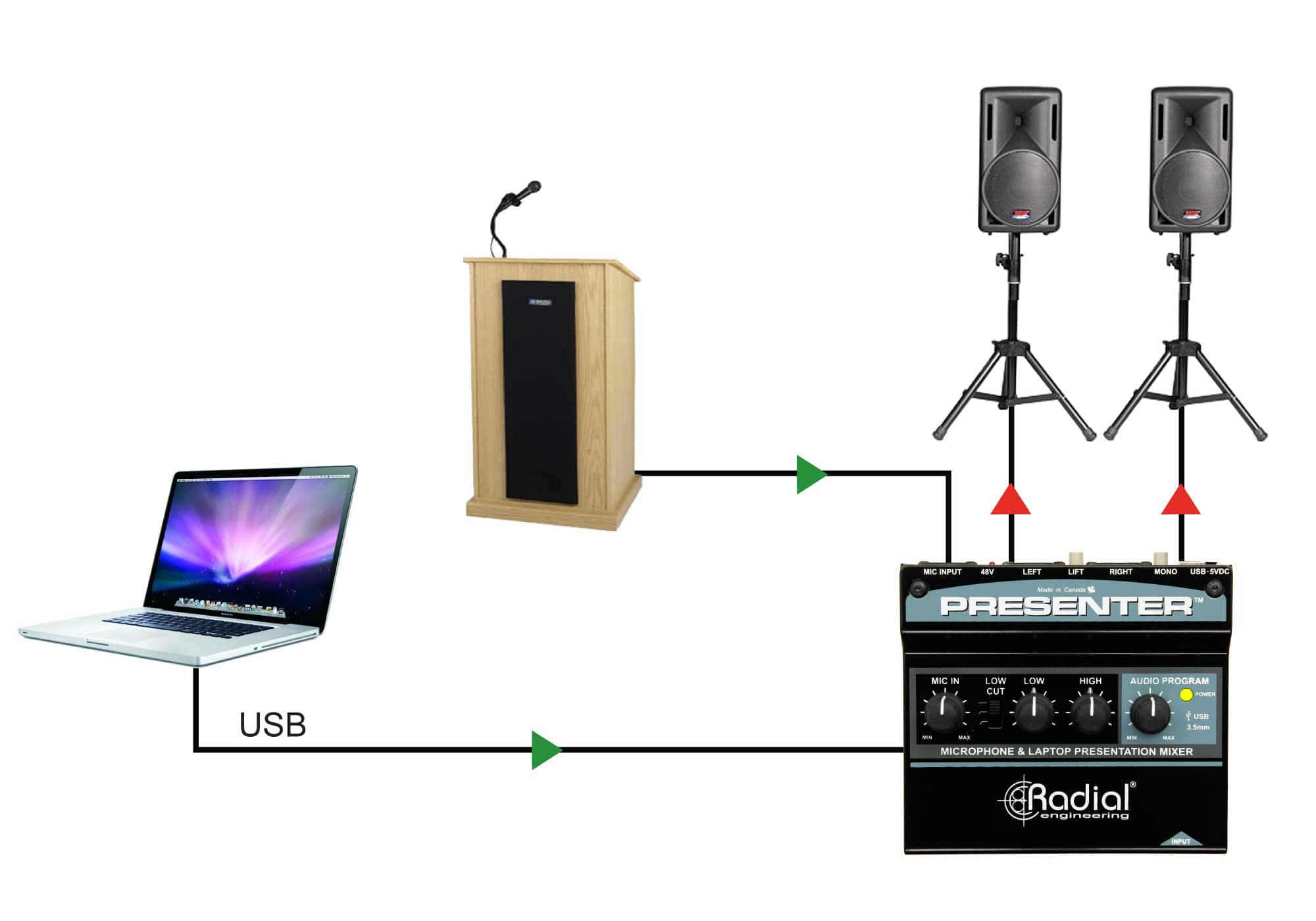 Using the Presenter for a lecture or speech
Connect your podium microphone to the XLR input of the Presenter and engage phantom power if needed. The Presenter is powered from the USB port on your laptop and allows you to play high quality digital audio files through a pair of powered speakers. Use the EQ controls to tailor the frequency response of the microphone to the room.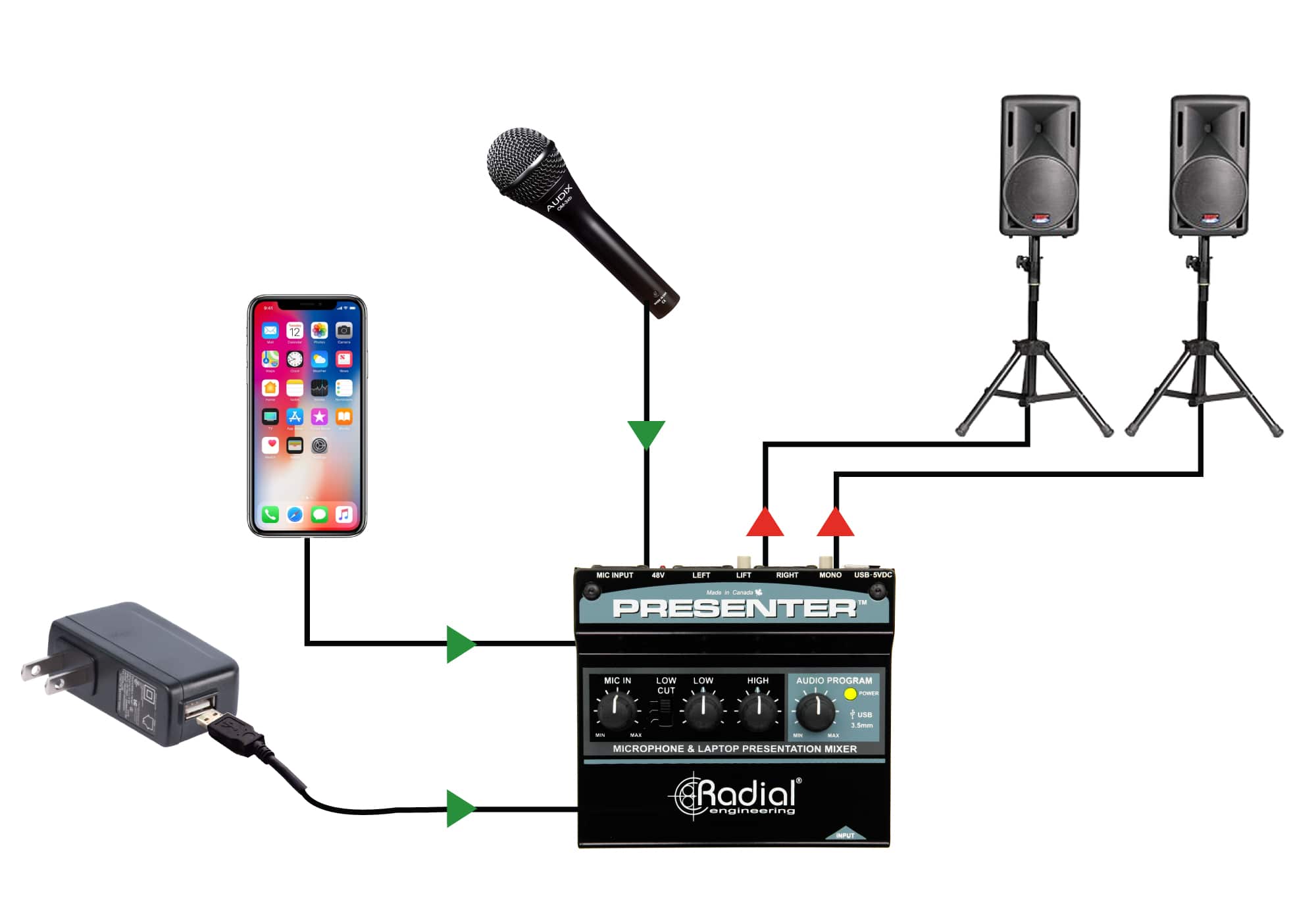 Using the Presenter for wedding receptions and dances
Send your music playlist to the PA using the 3.5mm input to play back from your smartphone or tablet. When it comes time for speeches, simply turn up the microphone level and you're ready to go.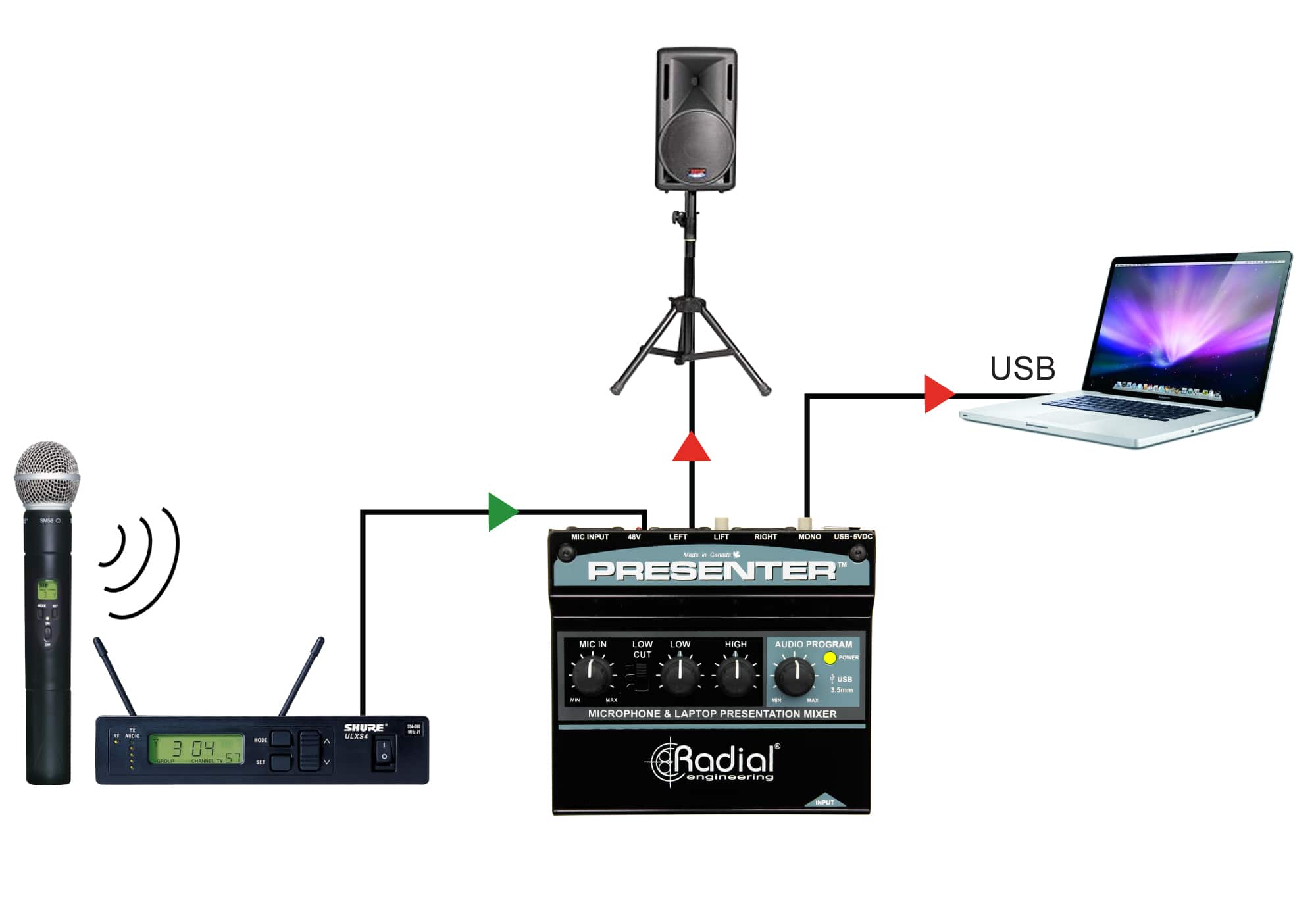 Using the Presenter with wireless microphones
The Presenter can be just as powerful even if it's located off to the side of the stage. Connect the output of the wireless microphone receiver to the XLR input and set your levels. If using a single powered speaker, press in the MONO switch on the back of the Presenter.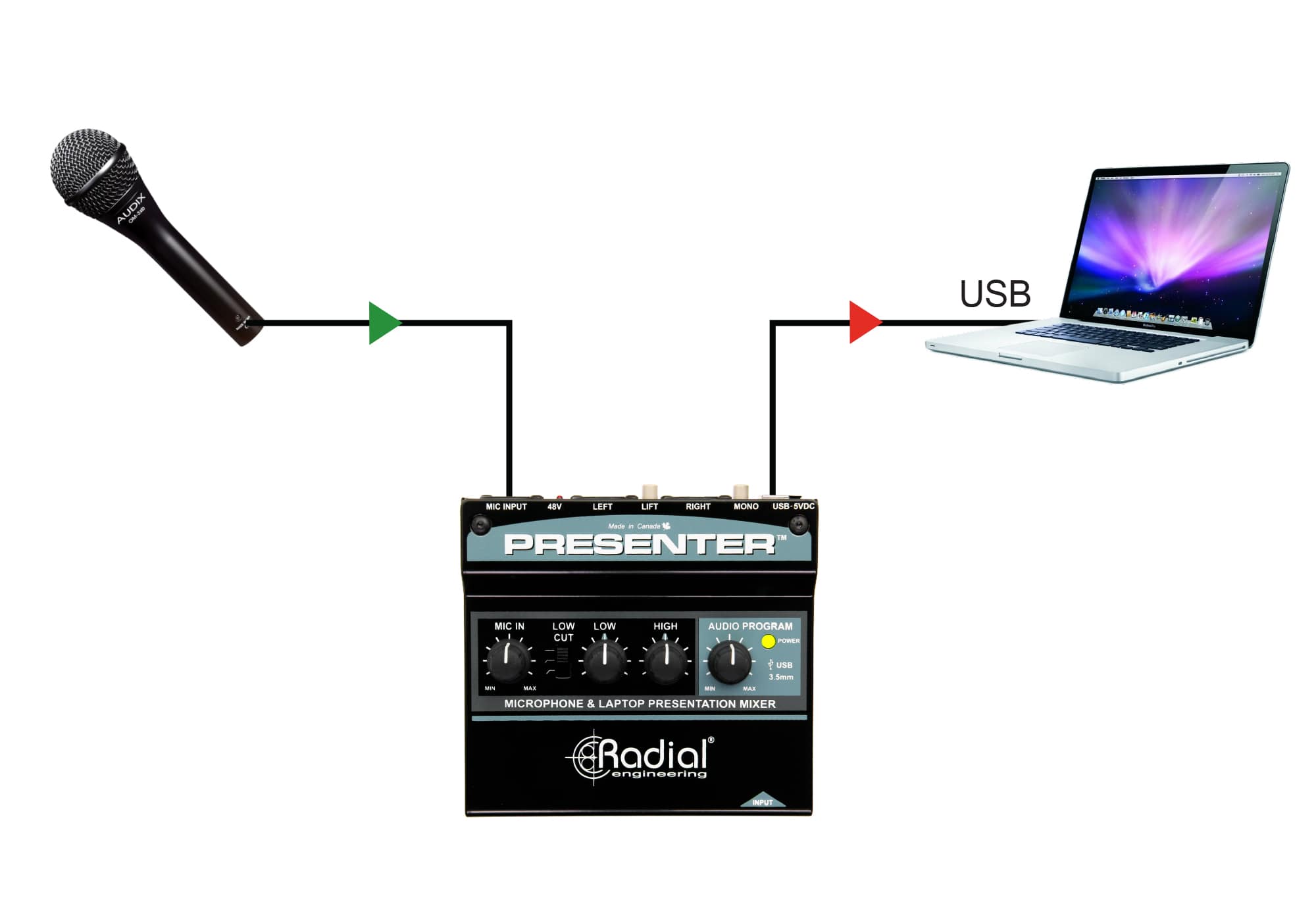 Using the Presenter for Podcasts and Skype calls
The Presenter can also function as a microphone preamp and USB interface for recording podcasts or making high-quality VoIP calls. Connect directly to your computer with a USB cable and select the Presenter as your audio input device to get started.
Education
Podcast Essentials
Podcasting continues to grow in popularity, with record numbers of new podcasts and episodes being created each month, along with ever-increasing numbers of listeners from casual users to avid... Read More
{{ postData.post_title }}
{{ postData.productSubTitle }}
Part no: {{ postData.partNo }}
Part no: View Product
{{ postData.post_excerpt }}
View Product