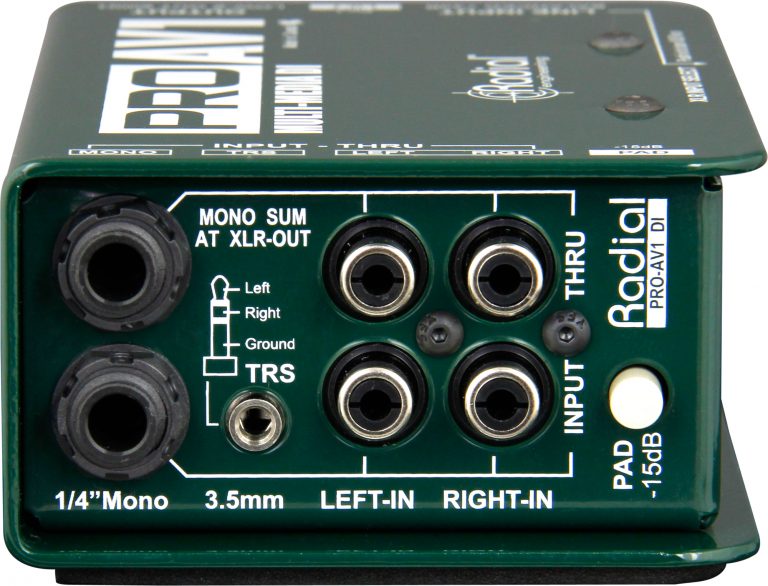 1
2
3
4
5
1/4" Input
Instrument input connection to the ProAV1.
1
3.5mm TRS
-10dB stereo input connects PC sound cards and headphone jacks.
2
RCA Thru
Thru-put from the ProAV1 to the amp. Hi impedance will not load instrument down.
3
RCA Input
Stereo input can be used with CD players, tape decks, VCRs, etc. A second set of RCA jacks can be used as a thru-put.
4
-10dB Pad
Reduces input level from high output devices like CD players and headphone outputs.
5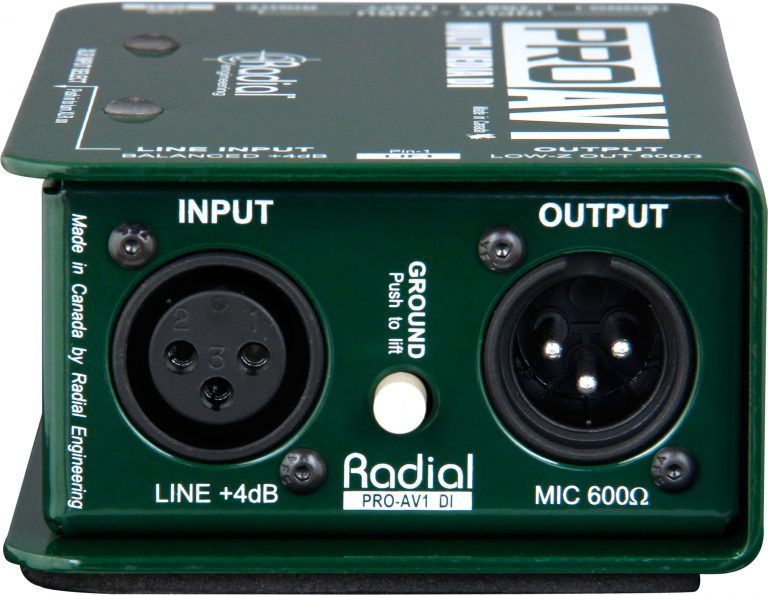 1
2
3
XLR +4dB Line Input
Connection for professional audio sources.
1
Ground Lift
Disconnects the ground path at the XLR output.
2
XLR Output
Balanced 600Ω mic level output, feeds mixer or mic preamp.
3