Passive Multimedia Direct Box
The ProAV1 is a passive direct box with multiple input connector types and a stereo-to-mono merge function designed specifically for AV integrators to reduce channel requirements.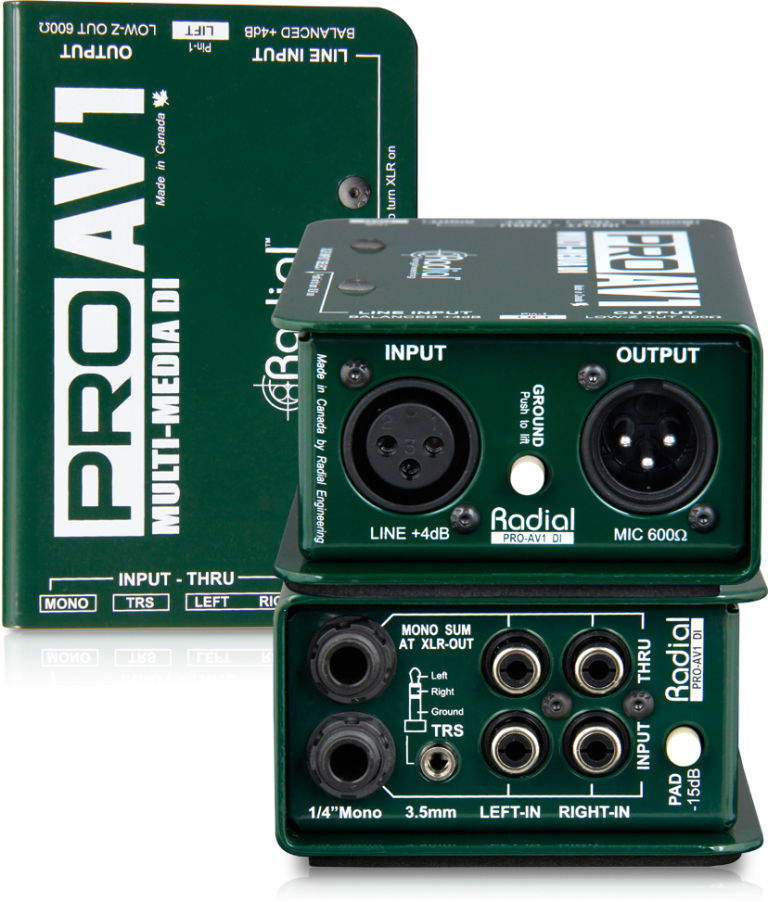 Photos
Versatile direct box for multimedia applications
Easy to use, ultra-quiet passive design
Transformer isolation eliminates hum and buzz
Handles huge transients without distortion
A necessity for your audio toolkit
The ProAV1 provides you with the ability to connect almost any audio source to a PA system, while automatically summing stereo sources to mono to preserve channels and simplify the audio setup. Inputs are available via 1/4", RCA, 3.5mm stereo, and line-level XLR connections, giving you the ability to easily connect to smartphones, tablets, laptops, CD players, or even a +4dB line level output from a console or recording interface. Transformer isolation helps eliminate noise while maintaining a linear frequency response, and a mono balanced XLR output allows you to feed a recording interface or a PA system.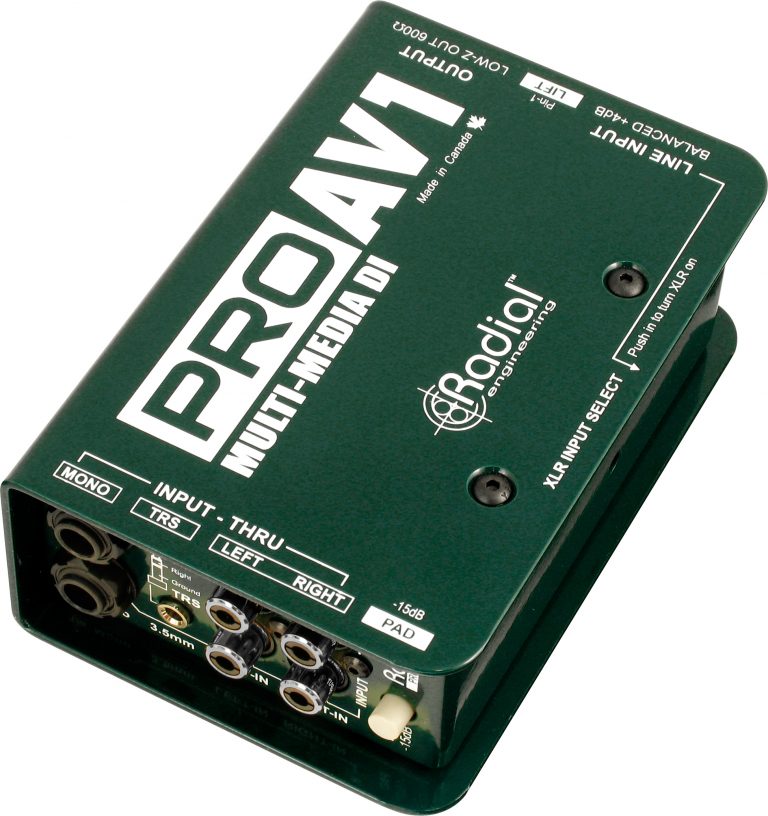 ProAV1

Applications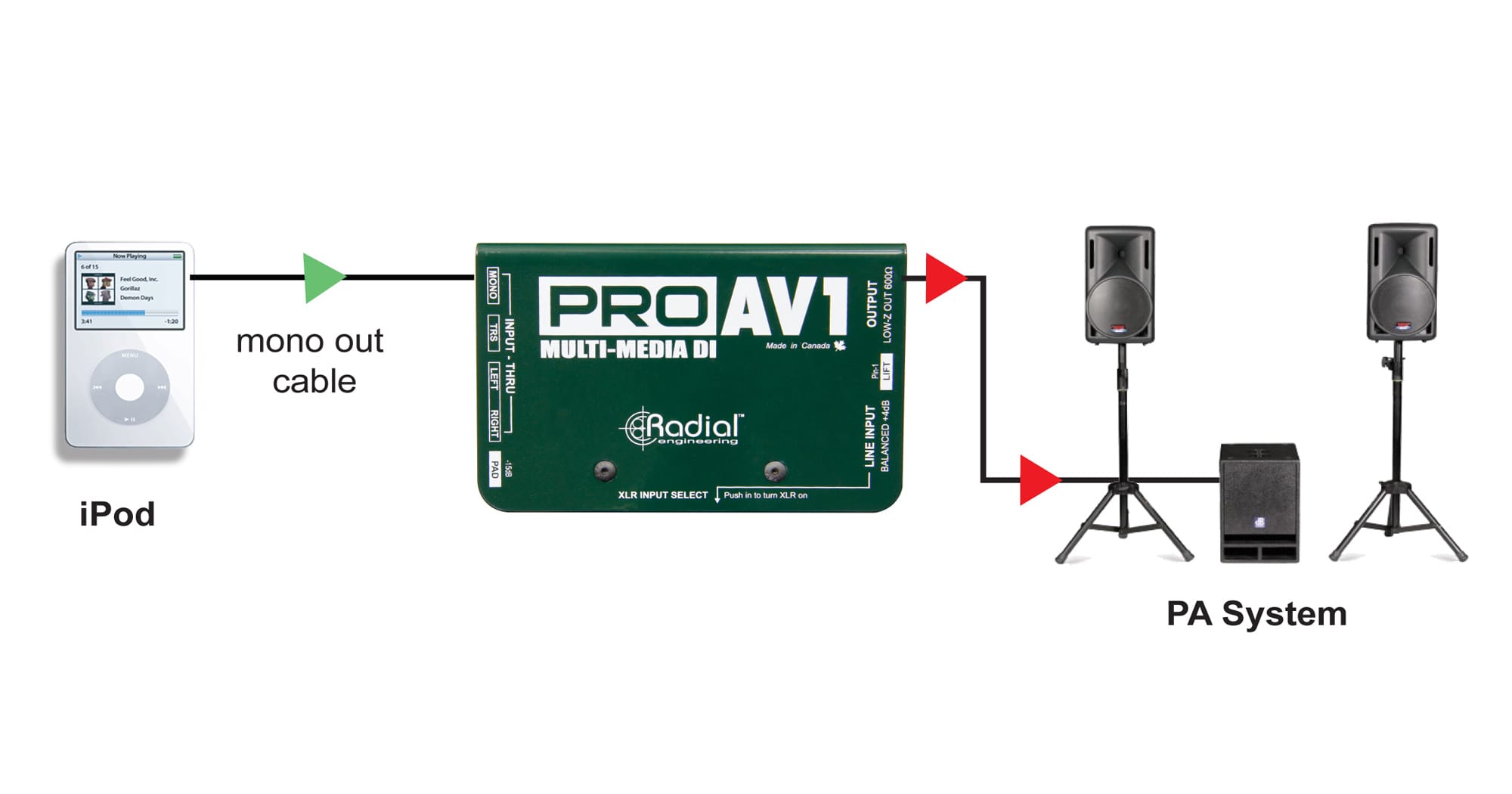 Consumer Audio to PA System
The ProAV1 is perfect for interfacing consumer audio electronics with pro PA and recording equipment. The dual phone, RCA and 3.5mm inputs on the ProAV1 sum the left and right stereo channels to a mono output.
Standard DI For Instruments
The ProAV1 works just like standard direct boxes for passive and active musical instruments like guitars, basses, and keyboards. You can thru-put the signal to an on-stage amp while transformer isolation keeps things quiet.
{{ postData.post_title }}
{{ postData.productSubTitle }}
Part no: {{ postData.partNo }}
Part no: View Product
{{ postData.post_excerpt }}
View Product