Passive Direct Box
The ProDI is a passive direct box designed for use on stage or in home recording studios, with the ability to handle high output instruments without distortion, and a transformer-isolated output to eliminate noise from ground loops.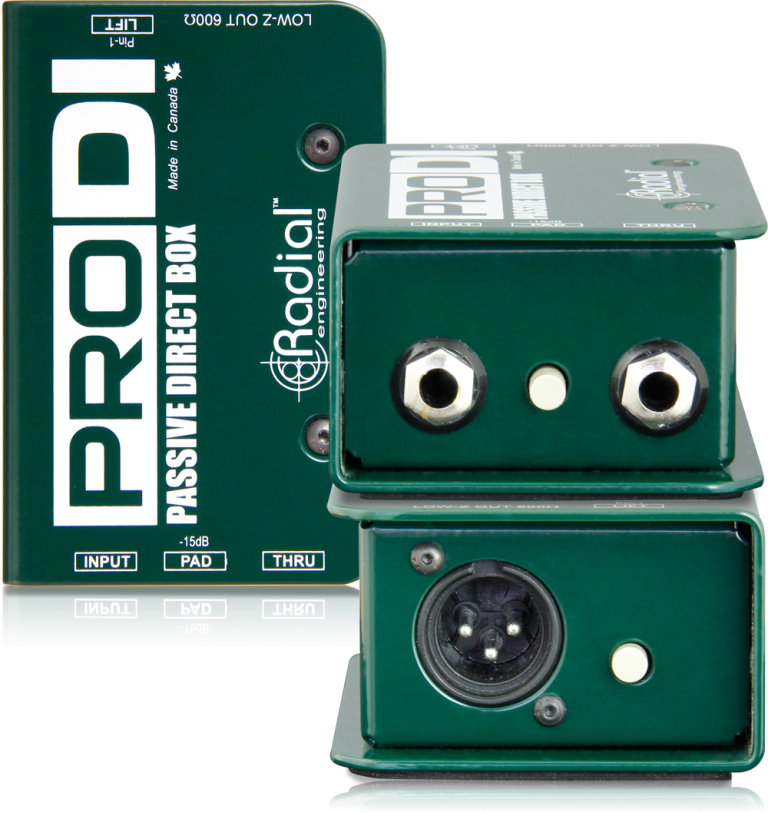 Photos
Compact passive direct box for stage and studio
Able to handle huge transients without distortion
Transformer isolation eliminates noisy ground loops
Plug and play easy to use feature set – on stage or in the studio
World class DI
The heart of the ProDI is a custom wound Radial transformer. It features an exceptionally high 140kΩ input impedance to reduce loading while enabling the ProDI to handle extreme signal levels at all frequencies without distortion. This is further improved upon with an internal MuMETAL® shield to protect against electromagnetic fields that can cause unshielded transformers to distort.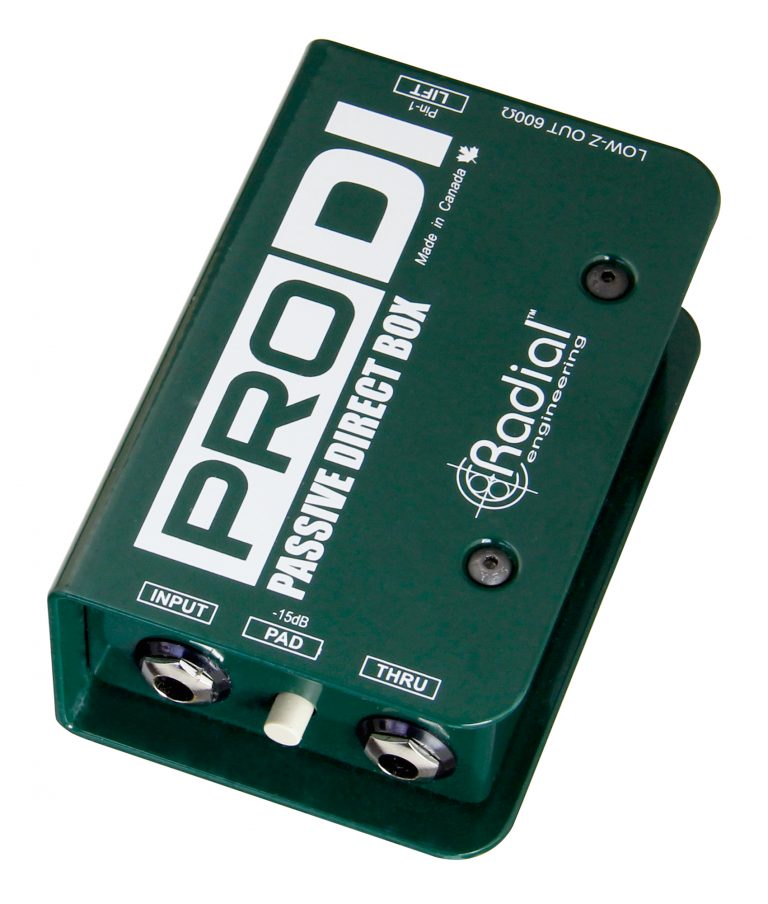 ProDI

Applications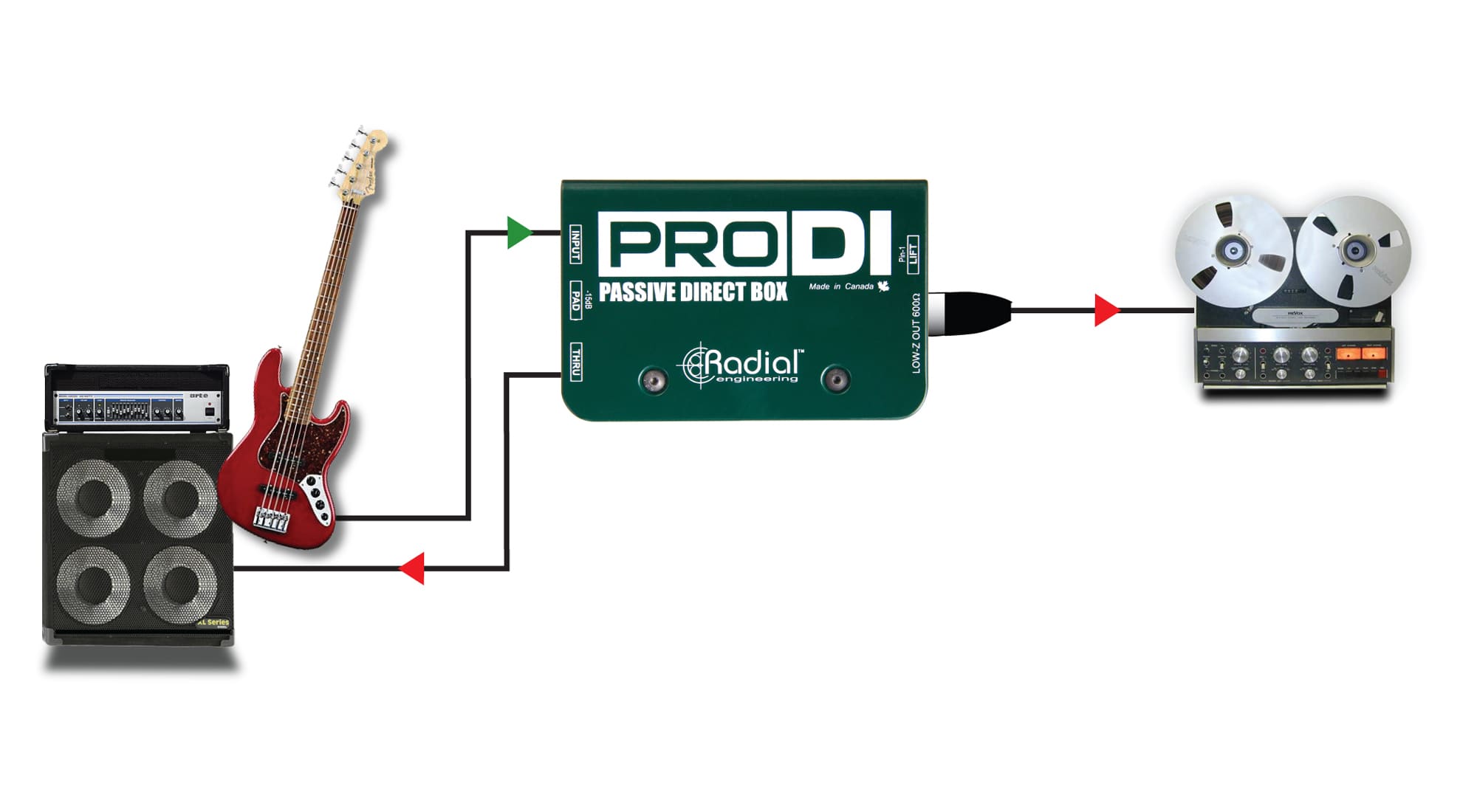 ProDI with electric bass
The ProDI works great for high output devices like active bass guitars. It's able to handle the huge signal levels from active pickups without distortion and the transformer isolation prevents ground loop hum. The ProDI sends the pure sound of the bass to the PA and to the player's amp.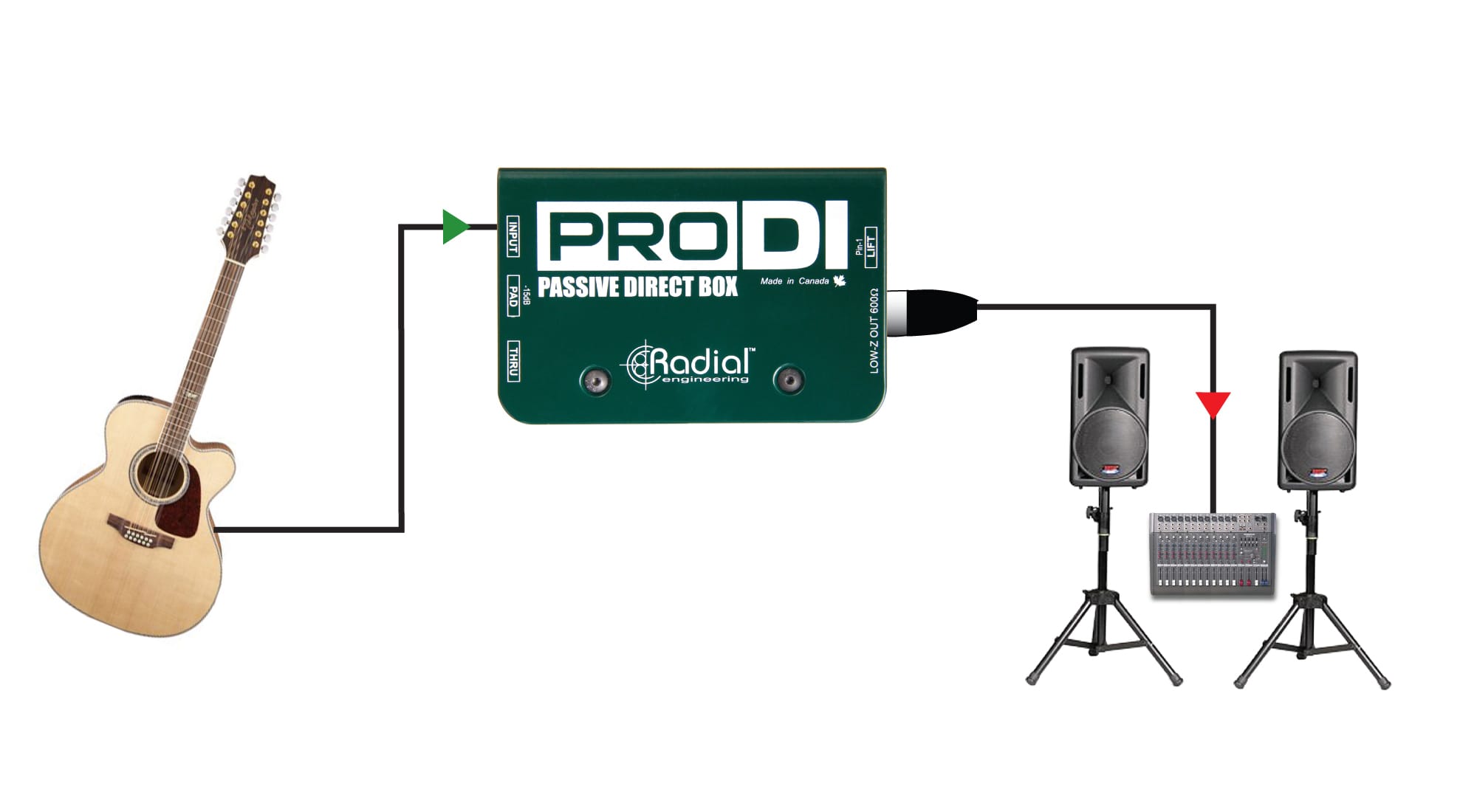 ProDI with acoustic guitar
Acoustic guitars can sometimes have sharp sounding active preamps. The ProDI naturally smoothes out the transients for a warmer tone. And because the ProDI is able to handle loud signals from active pickups, it will not distort. This makes it a great direct box for acoustic guitars.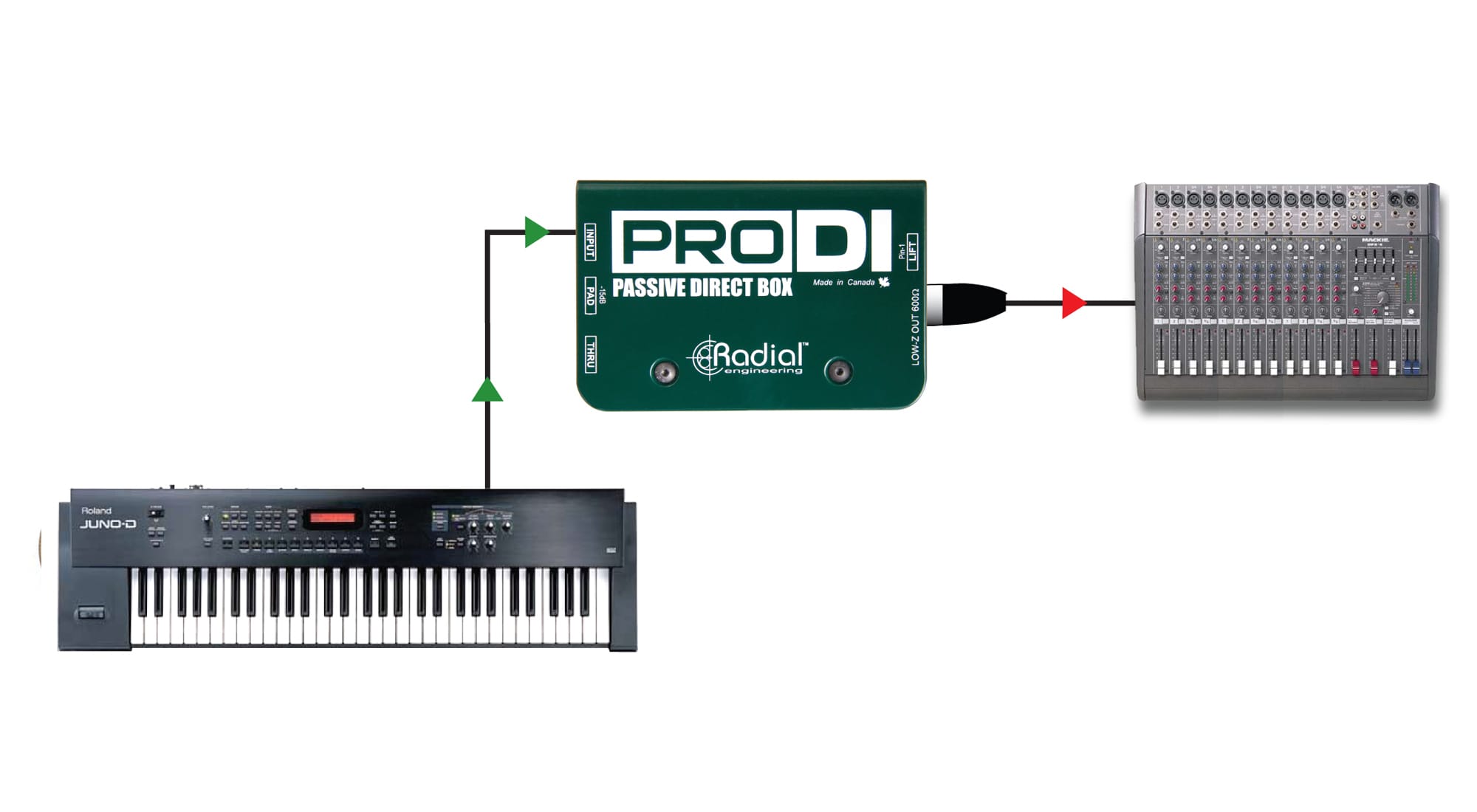 ProDI with a keyboard
Today's digital keyboards are not only very dynamic, they also have a tremendous range from low to high notes. The ProDI is able to withstand excessive signal levels at all frequencies without introducing distortion or phase shift, so all your patches sound great.
Videos
ProDI- Passive Direct Box

Tech Corner- A Good Day to D.I.

How to Choose a DI: Active vs. Passive
Reviews
"I put the ProDI on keyboards and acoustic guitars, the prime usage for passive direct boxes. The transparency was noticeable. I am sorry to say, my other popular brand passive DIs are going to collect some dust from here on."
Artis

ts
Alan Parsons
The Beatles, Pink Floyd, Al Stewart, The Alan Parsons Project
"The Alan Parsons Live Project band uses a large number of keyboards, acoustic guitars and computer interfaces all of which require quality passive DIs. Our lives changed when we started carrying our own Radial DIs on the road and have never had a single issue or breakdown. We use the ProDI, ProD2 and the JDI on bass. Our Radial Direct Boxes are rugged, reliable, and sound great - so much better than the competition - in fact there is no competition!"
{{ postData.post_title }}
{{ postData.productSubTitle }}
Part no: {{ postData.partNo }}
Part no: View Product
{{ postData.post_excerpt }}
View Product