Reamp® HP
The Reamp® HP takes the signal from a headphone output jack on an audio interface or a mobile device and converts it to feed mono guitar amps and effects pedals for Reamping.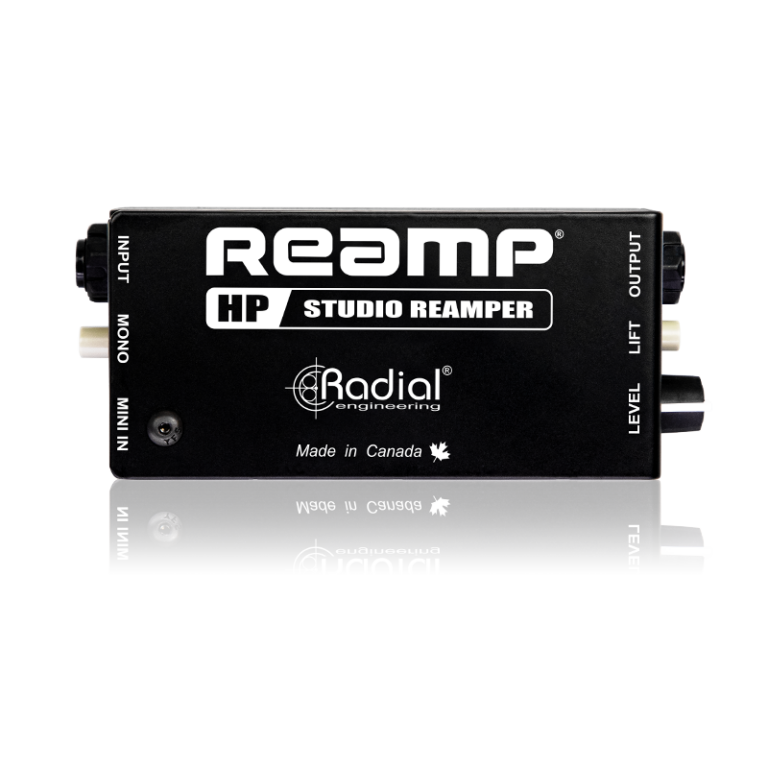 Photos
Play prerecorded tracks through amps and pedals
Easily Reamp® from any interface or playback device
1/4″ and 3.5mm inputs connect to a headphone output jack
Transformer isolated for low-noise recordings
Explore new creative options and improve your mixes
Reamping made easy
The Reamp® HP is designed to accept the signal from the headphone output jack on your interface, making it incredibly easy to connect on the fly without having to repatch cables or dig around behind your studio desk or equipment rack. Simply assign the track you want to Reamp® to the right channel of your headphone output and you're ready to feed guitar, bass, or even vocal tracks through your amplifier to record and experiment with new tones and settings. You can even assign stereo tracks to the Reamp® HP and sum them down using the dedicated mono switch on the device.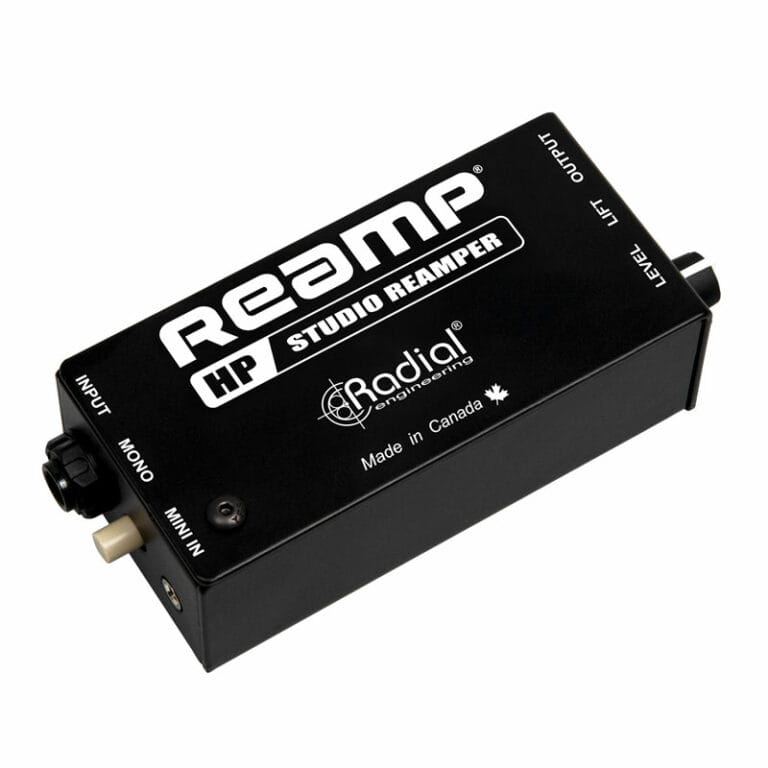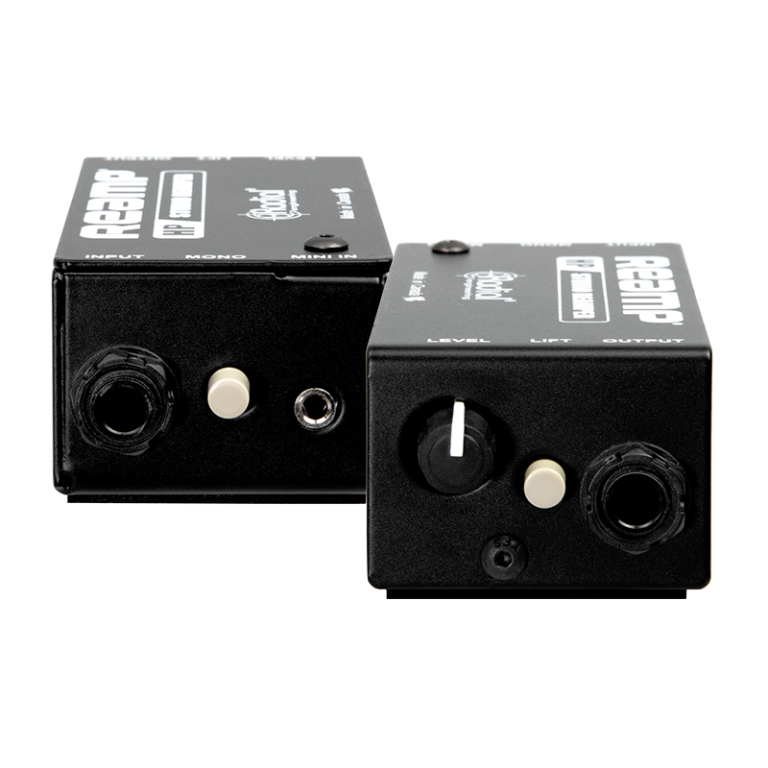 More flexibility = more creativity
The Reamp® HP features both 1/4" and 3.5mm inputs, so you aren't limited to just Reamping tracks from your audio interface. Connect a smartphone or tablet to the Reamp® HP and create new sounds by combining a sound creation app with your favorite pedals and amps. The Reamp® HP is equipped with an isolation transformer and a ground lift switch to eliminate hum and buzz and help produce a clean recording, along with a level control for fine-tuning the output signal.
Reamp® HP

Applications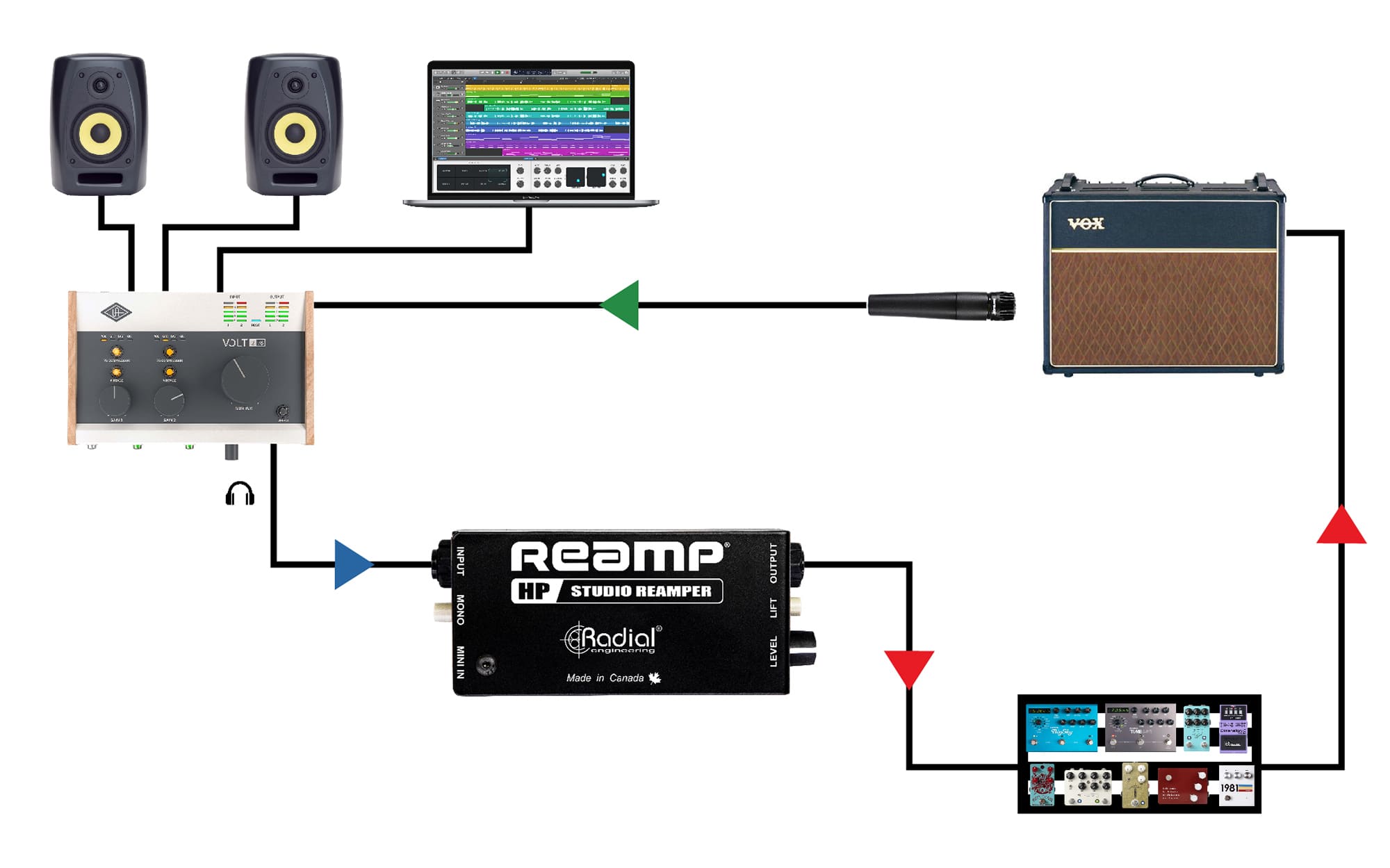 Reamping from a headphone output
The Reamp® HP connects directly to the headphone jack on your audio interface, so you don't have to re-plug or use up limited outputs. Connect the output of the Reamp® HP to your pedals and an amplifier and record the results back into your audio software.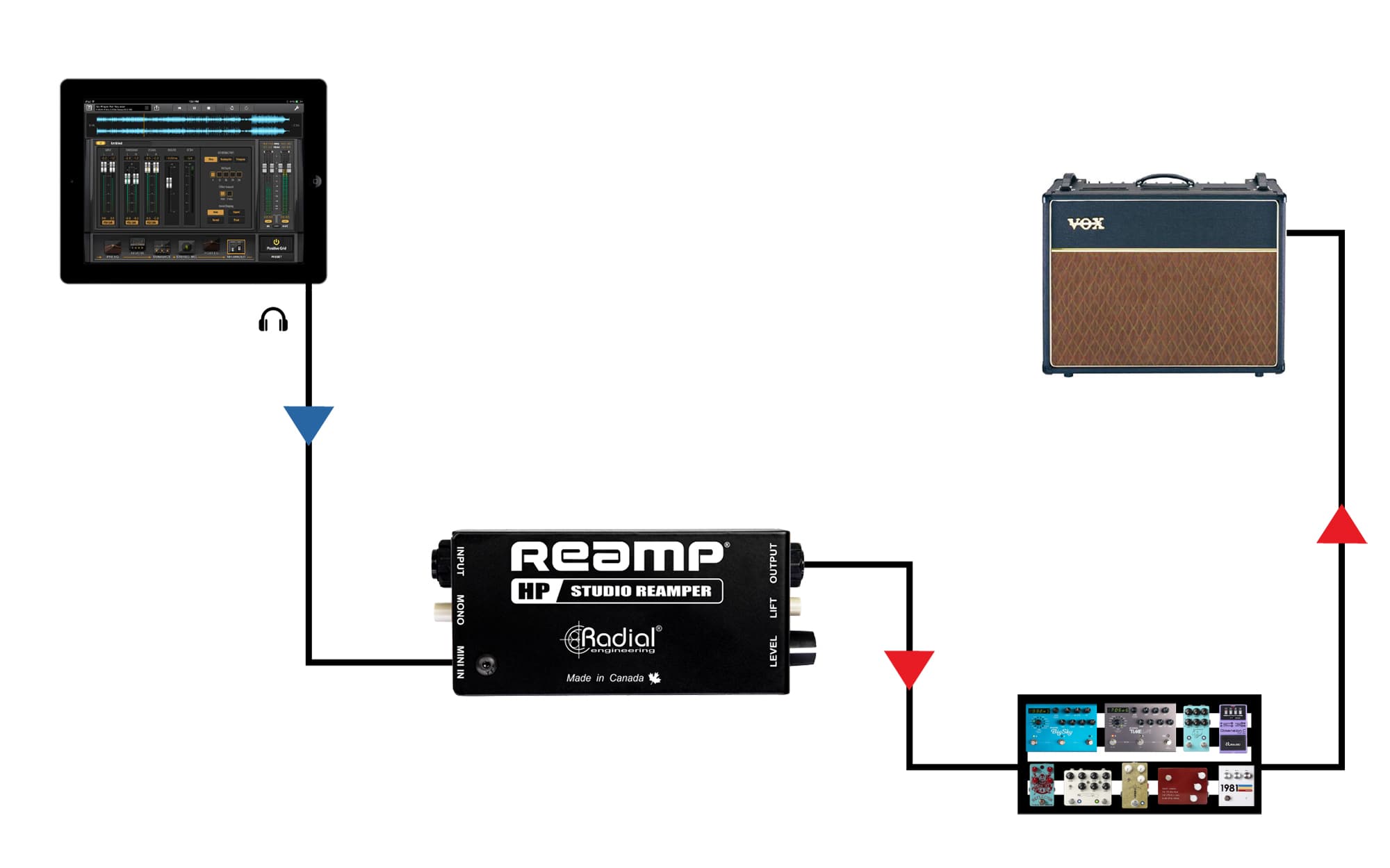 Reamping with a mobile device
The Reamp® HP features a 3.5mm mini input jack that can accept signals from smartphones and tablets, so you can use your favorite sound creation app to feed your pedals and amplifiers. Create a unique performance on stage or put a mic on the amp and record the results in the studio.
Videos
Introduction to the Reamp® HP

Introducing the Reamp® HP & Reamp® Station
Reviews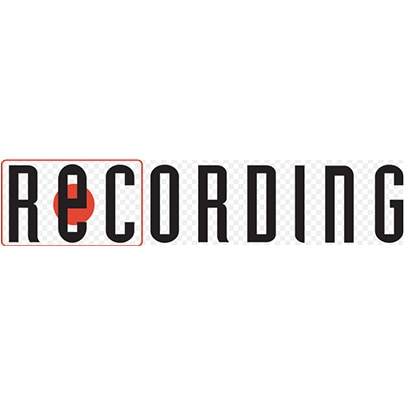 "The bottom line is that the Reamp HP just works and darn near removes any questions, excuses or fears one might have from the Reamping equation."

"If you're a hobbyist and want to try reamping on a budget, you'll get loads of pleasure and creativity with the Reamp HP."
"...if this little box fits into your way of working and you already have a DI, you could save on both cost and space."
{{ postData.post_title }}
{{ postData.productSubTitle }}
Part no: {{ postData.partNo }}
Part no: View Product
{{ postData.post_excerpt }}
View Product