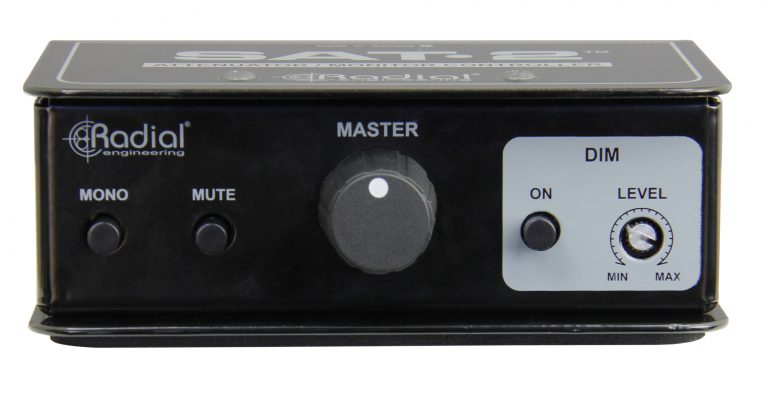 1
2
3
4
5
Mono
Sums the left and right outputs to mono.
1
Mute
Silences the outputs of the SAT-2.
2
Master
Sets the overall output level. Passes signal at unity gain (no attenuation) when turned fully clockwise.
3
DIM On
Used to reduce output levels temporarily without affecting the setting on the trim control.
4
DIM Level
Sets the amount of signal attenuation applied when Dim On is engaged.
5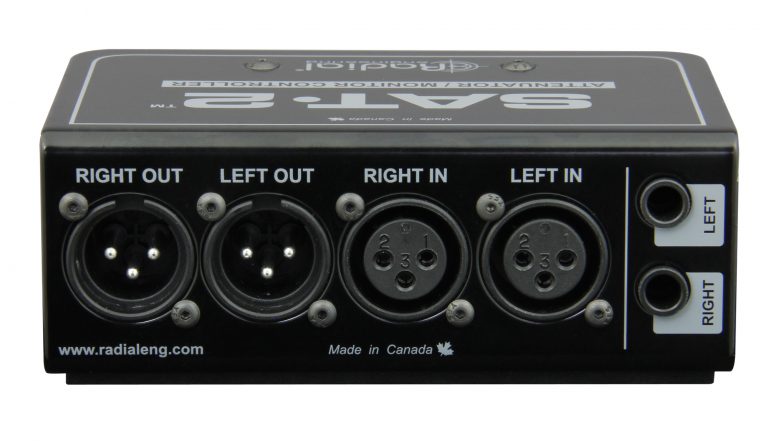 1
2
Outputs
XLR outputs for a pair of powered speakers or the inputs of a recording interface.
1
Inputs
TRS ¼" or XLR inputs are available for the left and right channels.
2