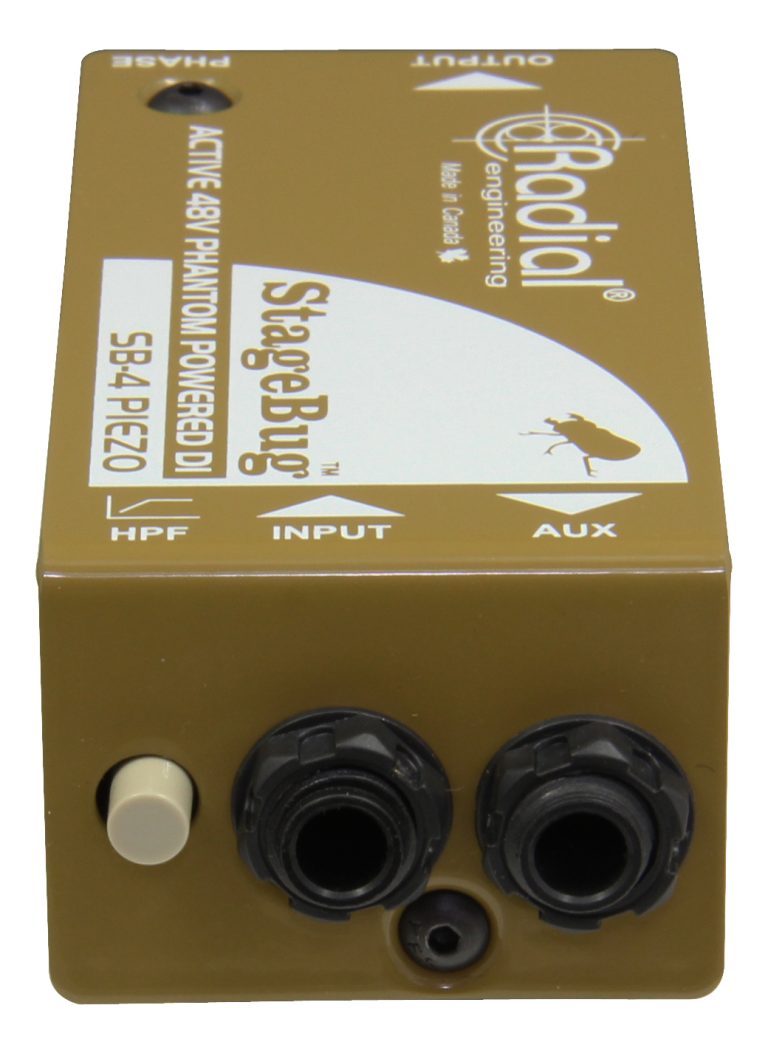 1
2
3
HPF
Reduces excessive bass for more clarity. Eliminates run-away resonant feedback from acoustics.
1
Input
1/4" input is used to connect from the instrument to the StageBug SB-4.
2
AUX Out
Buffered ¼" instrument output to feed an on-stage amp or a tuner.
3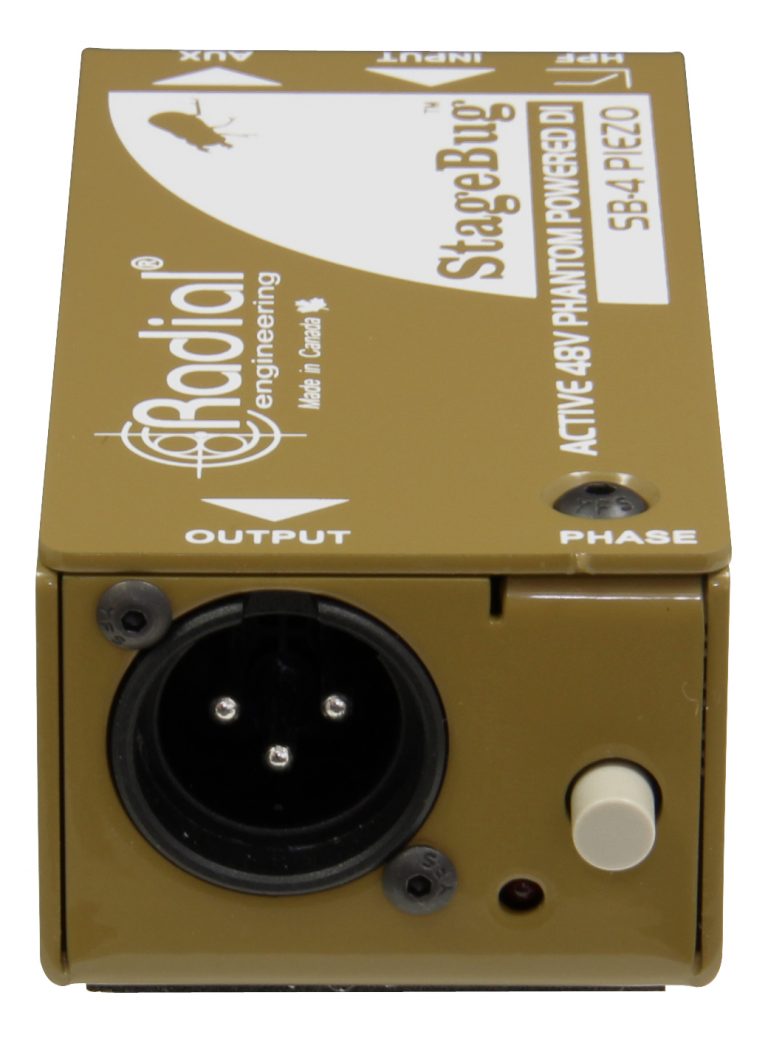 1
2
Output
XLR balanced 600Ω mic level output, use to feed mixer or mic preamp.
1
Polarity
180° polarity reverse helps tame hot spots on stage that can cause feedback.
2