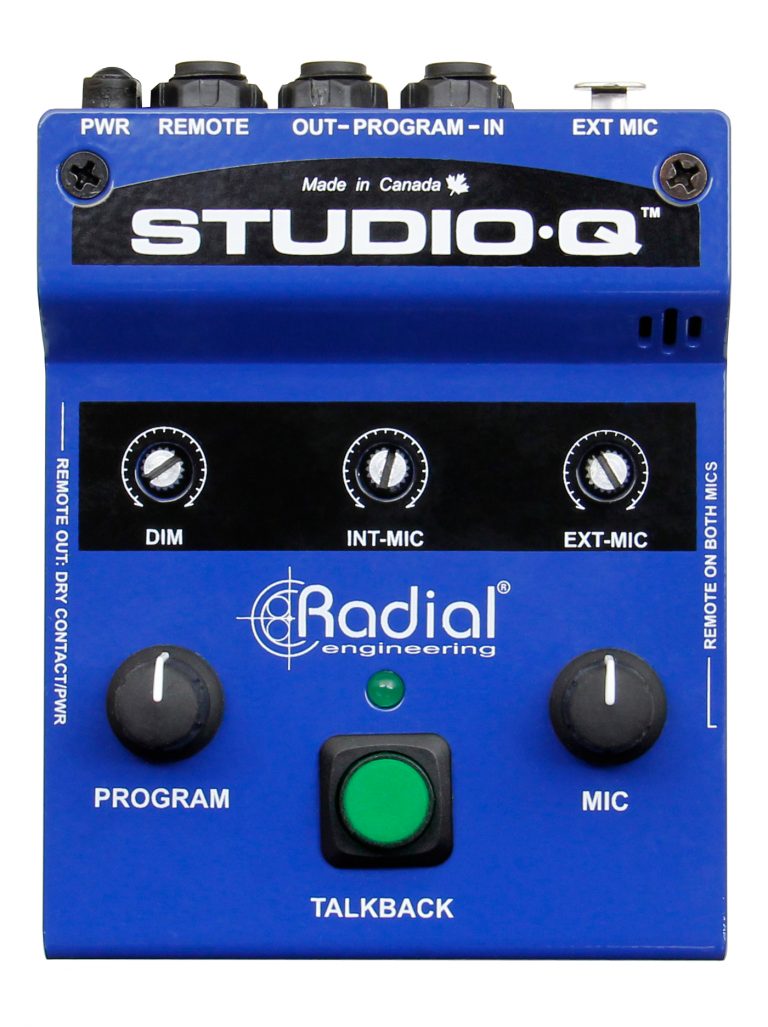 1
2
3
4
5
6
7
8
9
Dry Contact/Power
Sets the remote output to be a 'dry' contact closure or carry voltage to power a Beacon.
1
Dim
Lowers the program volume to the desired level when the talkback mic is active.
2
Program
Used to set the level of the incoming pre-recorded tracks to the headphone system.
3
Int-Mic
Trim control used to adjust the internal capacitive microphone.
4
Talkback
Engages both the internal and external microphone (if connected) and dims the program level.
5
Ext-Mic
Trim control used to adjust the external producer mic input.
6
Mic
Master output level for the two microphones.
7
Mic
Internal omni-directional capacitive microphone.
8
Remote On Both
Sets JR1 footswitch to turn on either the producer mic only or both mic's at once.
9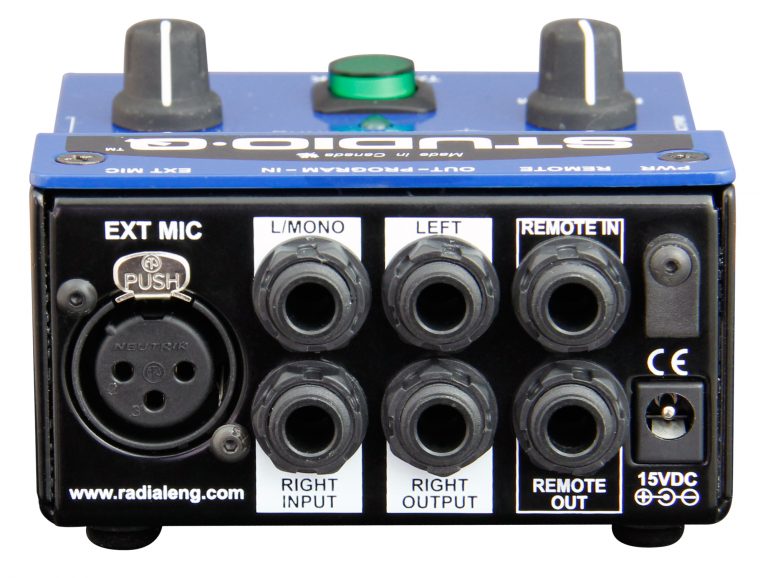 1
2
3
4
5
6
7
Ext-Mic
XLR connection for the external producer microphone.
1
Program Inputs
¼" TRS inputs for program material, left input may also be used in mono.
2
Outputs
¼" TRS connections carry program material mixed with the talkback mic output.
3
Remote In
Connection for Radial JR1 momentary footswitch.
4
Remote Out
Dry contact output to control external relay.
5
Cable Lock
Prevents accidental disconnection from the power supply.
6
Power DC
Connection for 15V power supply.
7