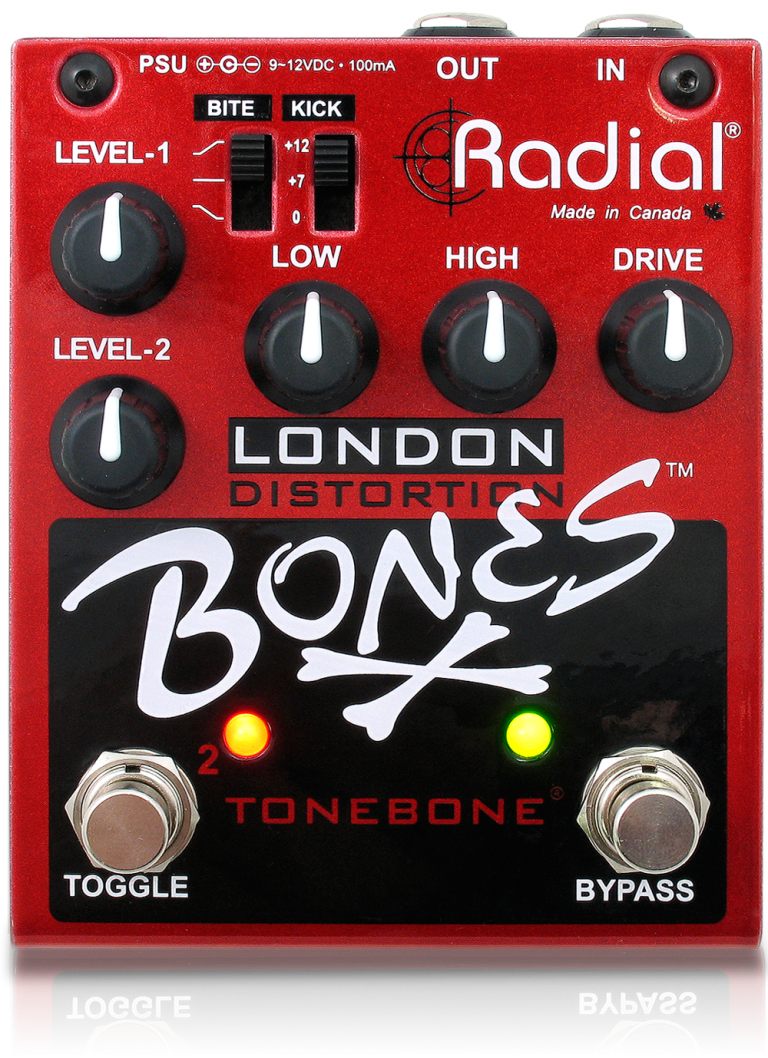 Photos
About

the Bones London
High gain circuit modeled after 'British Plexi' half stack
Dual mode for clean, rhythm & lead performance
Compact design will fit on any pedalboard
Standard 9 volt power supply operation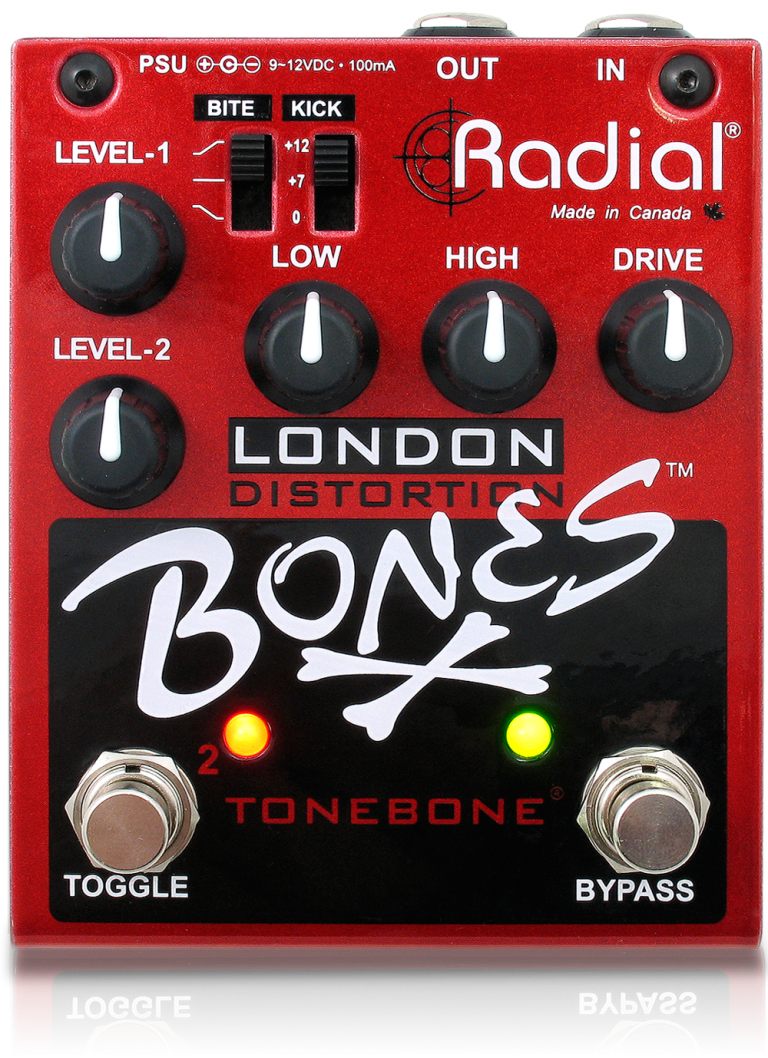 Photos
The London is a solid-state version of the popular Tonebone Hot British distortion pedal. The 'magic' inside is a multi-stage drive circuit that produces rich, fat tones reminiscent of the latest high-gain Plexi-style tube amplifiers. Yet, when driven to extremes, the unique circuitry retains note clarity even at maximum distortion.
The design begins with a high performance class-A buffering circuit with load correction that retains the performance of 'true bypass' connectivity while lowering the impedance and susceptibility to noise. When placed at the front of your pedal chain, the London will efficiently drive multiple pedals and long cables in concert environments. Once activated, a variable drive control lets you dial-in the perfect amount of distortion for your playing style. This is followed by a powerful equalizer with Radial's distinctive passive-interactive tone circuit that is used in conjunction with the 3 position 'kick' switch to deliver a huge array of tonal landscapes that spans decades of British domination!
For maximum on-stage efficiency, the London is configured for 'clean, rhythm & lead' playability. In bypass mode, you get the natural clean sound of your guitar. Turn it on and choose between two channels using the toggle footswitch to go between fat chunky rhythms and searing solo tones. Each channel is equipped with a variable level control to set the desired output volume and channel-2 is augmented with extra mids for sustain to ensure your solos cut through. To reduce switching noise, mechanical switches have been replaced with Radial's latest EIS – Electronic Impulse Switching – for unmatched durability without the challenges posed by mechanical switches. The London is powered using a standard 9V adaptor or power brick.
The Bones London delivers three generations of British distortion in a compact and powerful pedal. God Save The Queen.