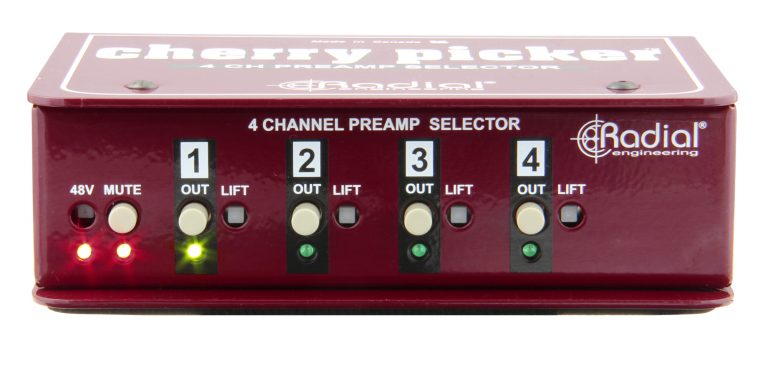 1
2
3
4
48V
Phantom power switch is recessed to prevent accidental turn-on which could damage older ribbon mics and harm more sensitive equipment.
1
Mute
Used to turn off the four outputs so that you can switch mics without having to change your preamp or mixer settings. Activates the LED to let you know which channel is active.
2
Selectors
Radio style selector switches are used to route the microphone to the desired preamp and automatically turn off the other outputs to streamline the comparison process.
3
LEDs
Easy to see front panel indicators show you which output is active. This helps speed the selection process by eliminating guesswork.
4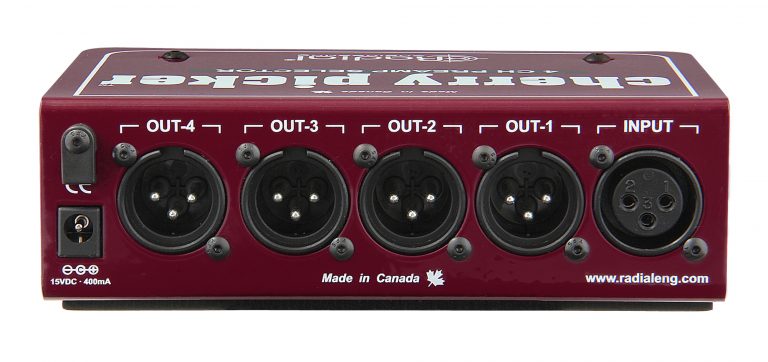 1
2
3
4
Cable Clamp
Locking cable clamp lets you secure the power cable to the Cherry Picker to prevent accidental disconnection.
1
15VDC
Like professional mixers, the power supply is taken out of the box to reduce noise and ensure the most transparent signal flow.
2
XLR Outs
Four fully insulated XLR-M outputs are used to connect the Cherry Picker to your various preamps or audio destinations.
3
XLR Input
Fully insulated balanced XLR-F input is used to connect the microphone or audio source to the Cherry Picker.
4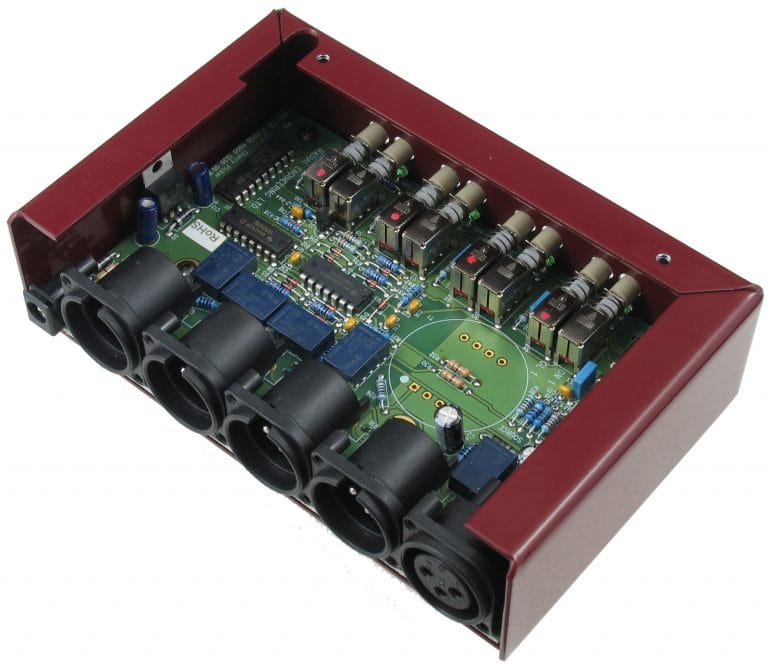 1
2
3
14-Gauge Steel
Heavy duty construction eliminates stress on the PCB and provides excellent shielding against magnetic fields and RF which otherwise could introduce noise.
1
Isolated XLRs
Heavy duty glass-filled XLRs with nickel-silver contacts are stronger than steel and provide 100% isolation between channels to reduce noise and crosstalk.
2
Heavy Duty Switches
Both switches and potentiometers employ steel casings and shafts for long-term durability.
3