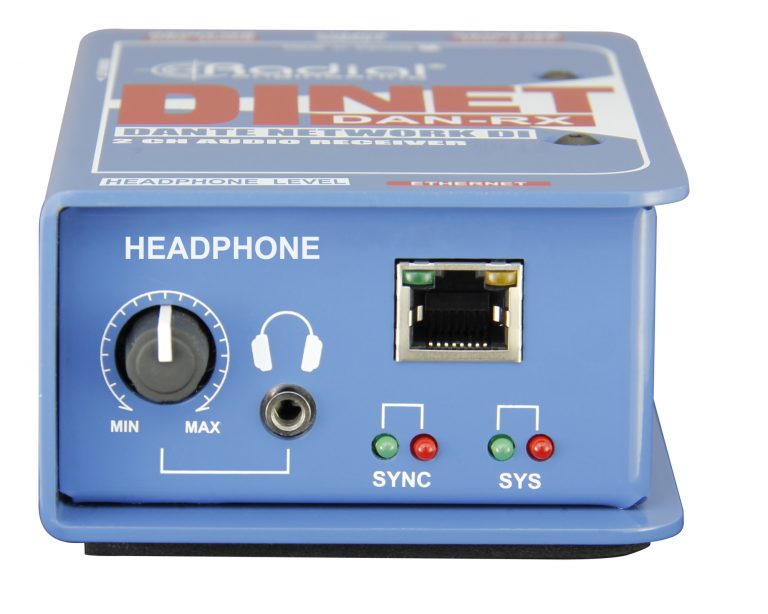 1
2
3
4
5
Headphone Level
Volume control for the headphone output. Provides level adjustment independent from main outputs.
1
3.5mm Headphone Jack
Connection for earbud style headphones for local monitoring.
2
Sync LEDs
Red LED is illuminated when unit is powered, but Ethernet cable is not connected. Green LED will illuminate once connected. Flashing LED indicated that the DAN-RX is in slave mode, solid LED indicates that it is in master mode.
3
Ethernet
Used to connect to the Dante™ enabled network via CAT5 or CAT6 cable.
4
SYS LEDs
Red LED illuminates when power is first applied. Switches to green LED once Dante™ processor starts.
5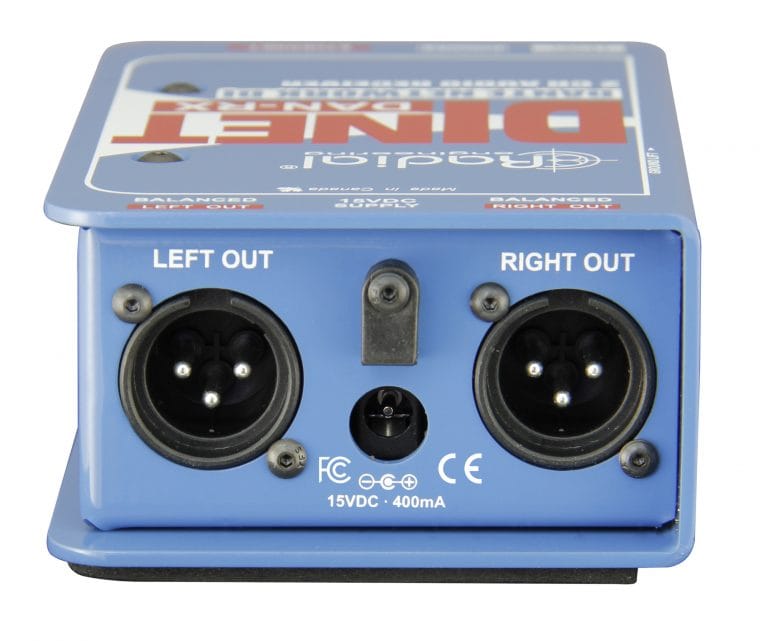 1
2
3
XLR Outputs
Balanced left and right XLR outputs for connection to a mic or line level inputs.
1
Power
15VDC connection for use with included Radial power adaptor when PoE is not available.
2
No-Slip Pad
Provides electrical & mechanical isolation and keeps the DAN-RX from sliding around.
3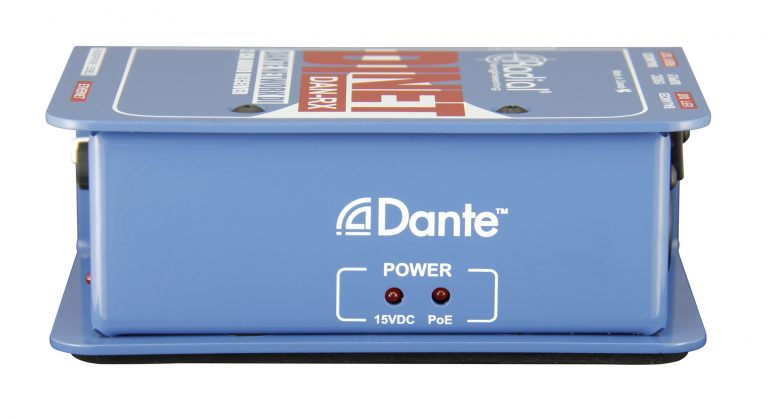 1
2
+15V LED
Will illuminate when the DAN-RX is connected to the included DC power adaptor. A cable lock is provided to prevent accidental power loss.
1
PoE
Will illuminate when Power over Ethernet is available.
2
1
2
3
14-Gauge Steel
I-beam enclosure prevents circuit board from being torqued which could lead to part failure.
1
Mil-Spec PCB
Full ground plane for noise-free performance, double sided for durability.
2
Powder Coat
Durable finish keeps your DAN-RX looking great for years.
3