Passive Line-Level Splitter
The Exo-Pod™ is a passive broadcast splitter than can take a balanced line output from a mixing console and distribute the signal to up to 14 recording devices. It can also be used in conjunction with the Radial mPress master press box to create a modular solution that provides hundreds of individual press feeds.
Photos
Passive splitter with 14 transformer-isolated outputs
Set & forget trim control to adjust output levels
Balanced line-level XLR input can handle up to +24dB
Daisy-chain multiple Exo-Pods for large events
Expandable noise-free splitting
The Exo-Pod take a line-level XLR input and splits it cleanly to ten XLR outputs and four 3.5mm TRS jacks for connection to video cameras, hand-held recorders, tablets or other media systems. A variable input trim allows the broadcast technician to reduce the global output level locally for convenience, and all of the outputs are transformer isolated to eliminate hum and buzz that is often encountered due to ground loops. The XLR outputs are supplemented with individual ground lift switches to further abate noise, and an XLR thru connector allows multiple Exo-Pods to be linked together to provide an expandable solution to handle events of any size.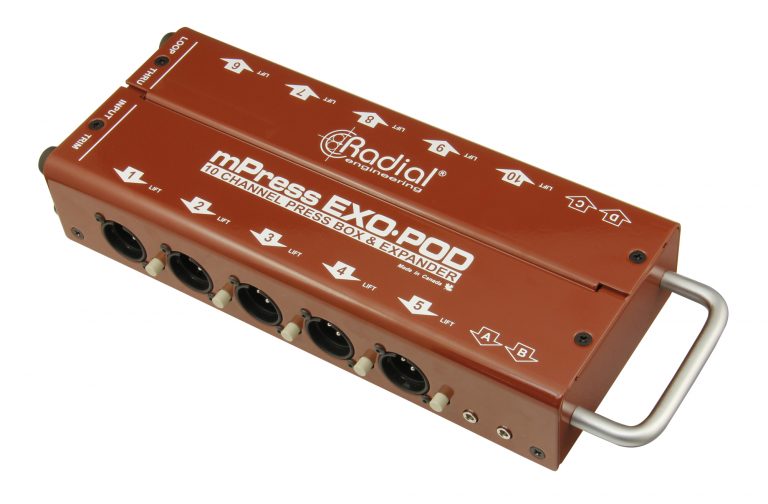 Exo-Pod

Applications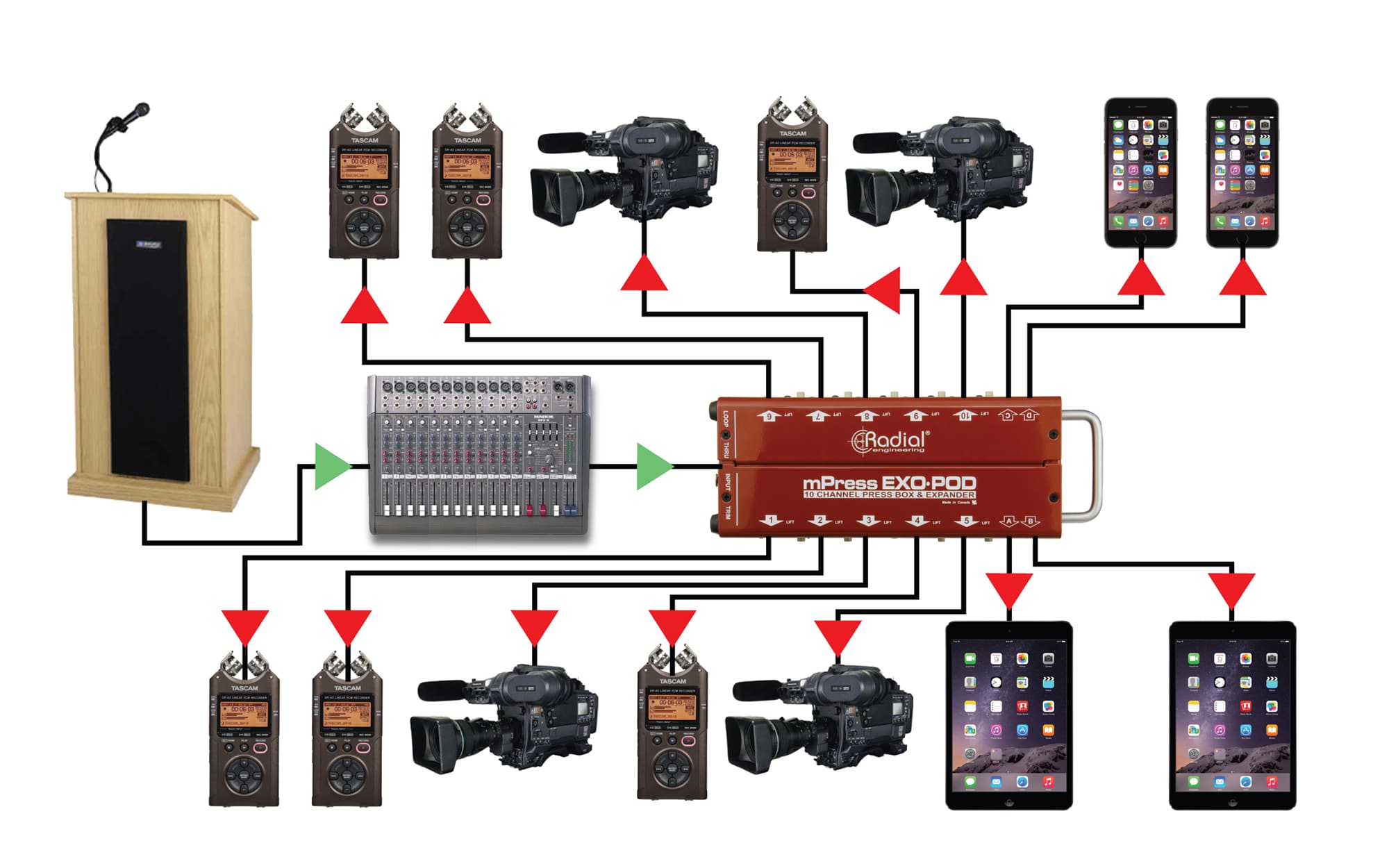 Using the Exo-Pod as a Simple Broadcast Splitter
The passive Exo-Pod is easily integrated with any mixer using a +4dB line level feed. All Exo-Pod outputs are transformer isolated to eliminate hum and buzz.
Use the Exo-Pod for your town hall meeting
In addition to feeding the press gallery, send the signal to the mic-level inputs on your PA speakers to fill up your meeting room or convention space.
Combine Exo-Pods with the mPress for large events
The mPress is a broadcast press box that can deliver over 500 individual audio channels to your international sporting event. Use the Exo-Pod thru-puts to create zones.
{{ postData.post_title }}
{{ postData.productSubTitle }}
Part no: {{ postData.partNo }}
Part no: View Product
{{ postData.post_excerpt }}
View Product