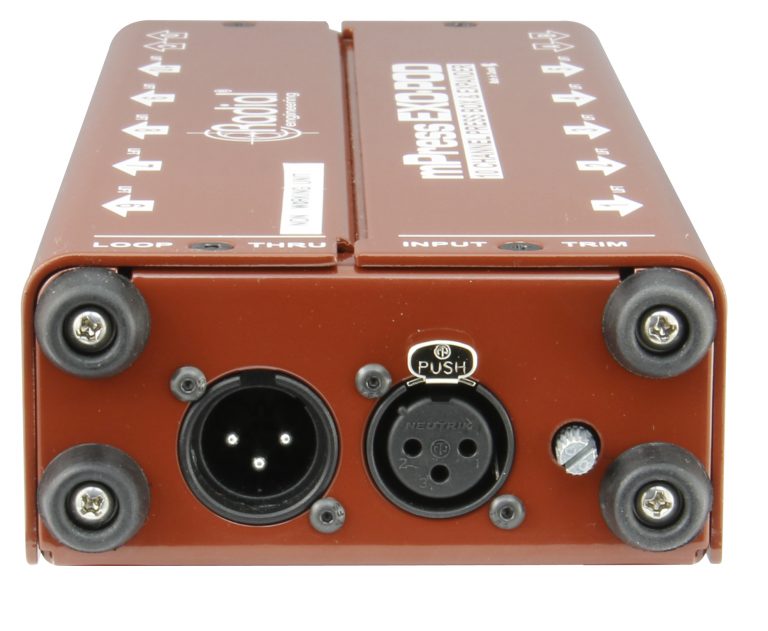 1
2
3
4
Bumper
Protects the connectors and TRIM control.
1
XLR Loop Thru
Used to feed additional Exo-Pods when used with the mPress.
2
XLR Input
Balanced input capable of handling levels up to +24dB
3
Trim Control
Set & forget adjustable trim control provides the tech with a local level control for quick adjustments.
4

1
2
3
XLR Output
Ten XLR-M transformer isolated outputs to connect a recorder or camera.
1
Ground Lift
To help eliminate buzz and hum caused by ground loops.
2
3.5mm Output
Four transformer isolated mini TRS outputs to connect a hand held recorder or laptop.
3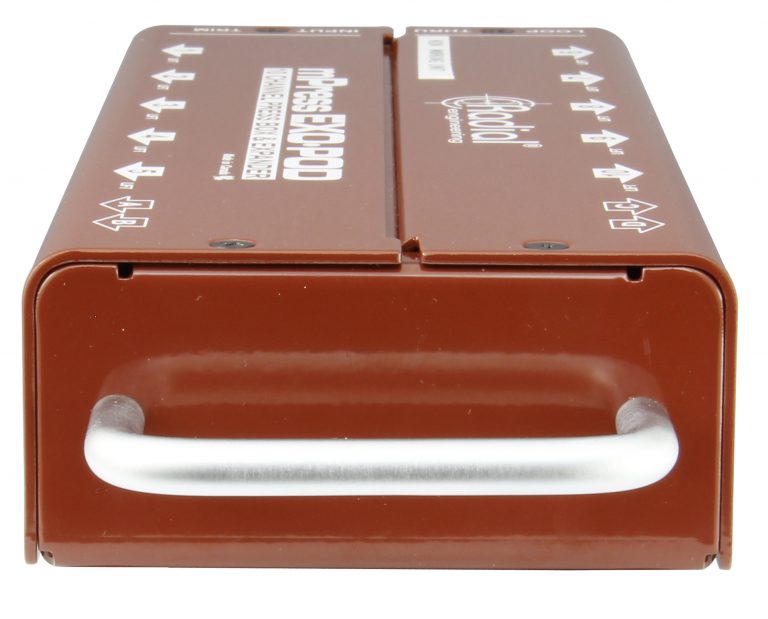 1
2
Steel Handle
For quick maneuverability during setup and tear down.
1
Rubber Feet
Heavy duty, replaceable feet to help reduce marking surfaces.
2