The Gold Digger is a switching device that is void any form of buffering while employing the absolute minimal number of passive components in the audio signal path. The result is exceptionally linear performance at all frequencies, phase and distortion measurements that are below our test equipment capabilities and a resulting signal-to-noise that exceeds 140dB. This confirms the claimed 'straight wire' performance and gives complete assurance that the Gold Digger will not add not color, distortion or introduce artefact into the signal path.
Specifications
Audio circuit type:
Passive signal path with active relay switching
Frequency response:
10Hz to 100kHz +/- 0.0dB
Dynamic range:
>140dB
Gain:
0.0dB – Unity gain device
Total harmonic distortion:
0.0003%
Intermodulation Distortion:
0.001%
Phase Deviation:
< 0.001 Degrees at all frequencies
Input Impedance:
600 Ohms (typical)
Common Mode Rejection Ratio:
-92dBu @ 55Hz
Equivalent Input Noise:
-115dBu
Noise:
-140dB
Maximum Input:
+26dBu
Maximum Output:
+26dBu
Features
Level Control, Phantom Power
Input Connectors:
4x XLR
Output Connectors:
XLR
General
Construction:
14 gauge steel chassis & outer shell
Size (L x W x D):
4.5" x 2" x 6" (121 x 64 x 147mm)
Weight:
2.8 lb (1.3kg)
Shipping size (L x W x D):
4.75" x 2.5" x 10.75" (121 x 64 x 273mm)
Shipping weight:
3.05 lb ( 1.4kg)
Power:
+15V DC/400mA power supply included
Conditions:
For use in dry locations only between 5°C and 40°C
Warranty:
Radial 3-year, transferable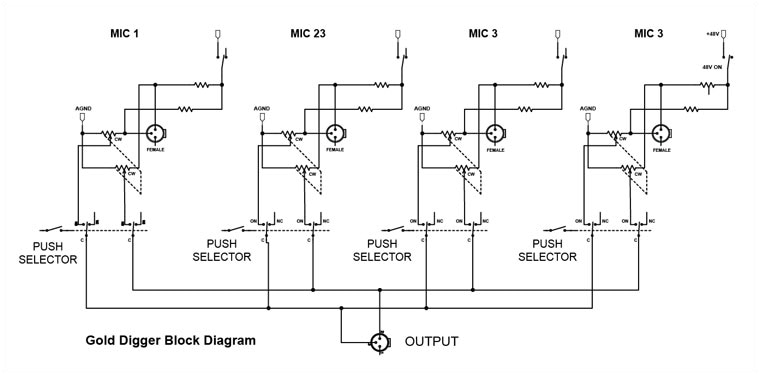 Frequency Response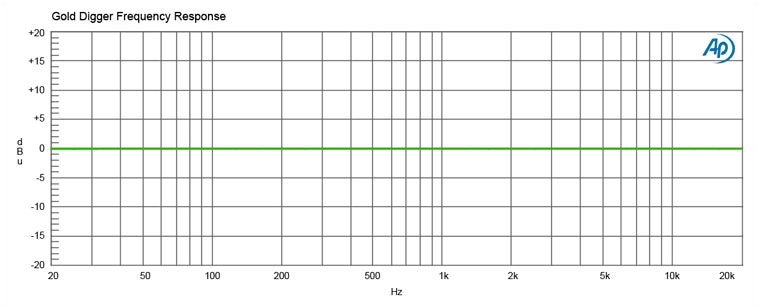 What do these graphs mean? Learn what to look for and why it matters.
Learn More