Guitar Amp Load Box
The Headload™ is a power attenuator that connects between your amplifier and speaker to capture the dynamics and warmth of your amp at low, neighbour-friendly volumes.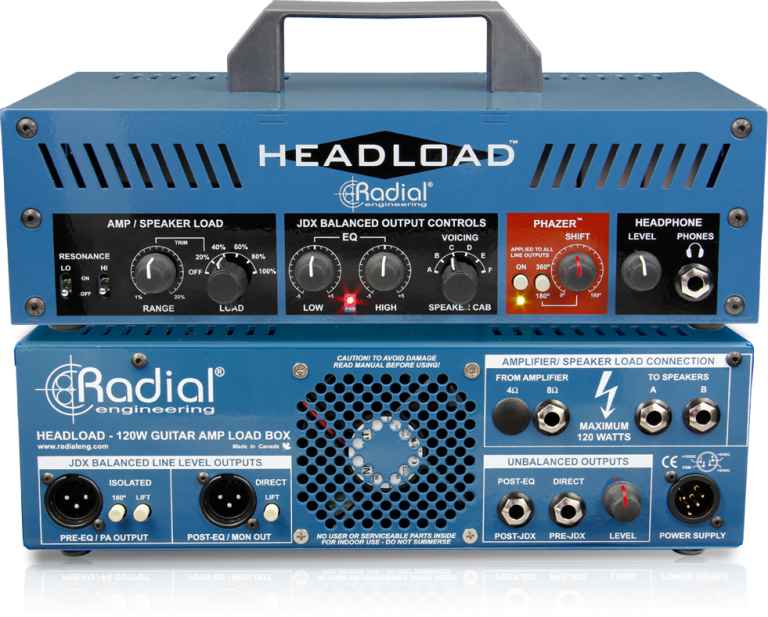 Photos
Combination load box and DI with speaker emulation
Available in 4, 8, or 16 Ohms
Can handle up to 130 watts RMS (180 peak)
Attenuate down to 1% of total power
Sound Loud, Play Quiet!
Featuring two built-in JDX amp DIs—one pre-EQ and one post-EQ—the Headload eliminates the need to use a microphone to capture the sound from your amplifier. Should you decide to combine the DI signal with a microphone, the Headload is augmented with a built-in Radial Phazer to time-align the two signals to create massive tones. The Headload uses a 6-position rotary switch to set the desired power reduction from unaltered all the way down to complete silence. When the output is completely soaked, the high-quality headphone amplifier can be used for silent 3:00AM practicing.
Headload

Applications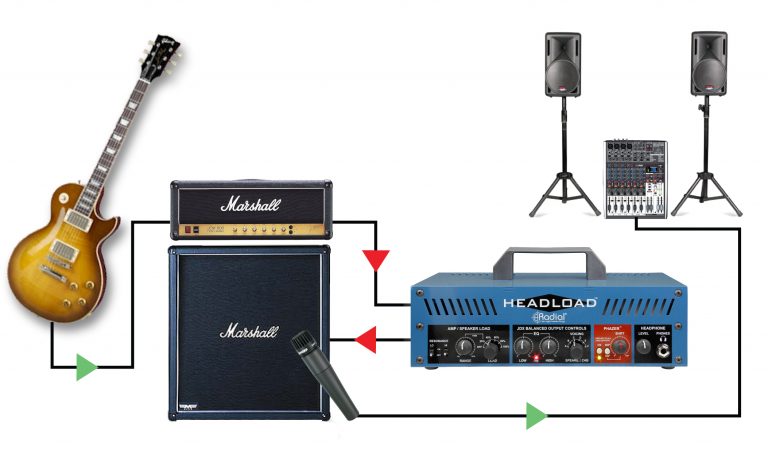 Headload to reduce sound pressure on stage
The Headload lets you reduce the output level going to your speaker cabinet for a more controlled stage sound. This makes it easier for the engineer to mix.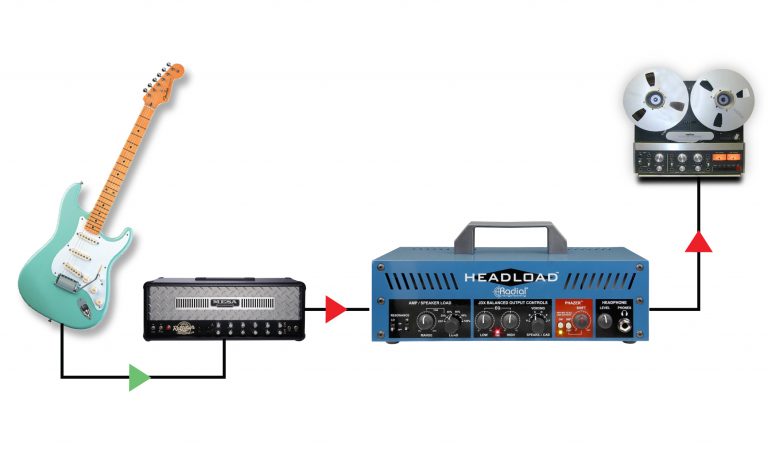 Using the Headload to record without any sound
Use the Headload as a 'dummy load' by turning the speakers off and record in complete silence via the built-in Radial JDX Reactor. Works great on guitar and bass!
Amazing tones by combining Headload with a mic
For the absolute best tone, combine the direct feed from the JDX with a mic and then phase align the two signals using the built-in Radial Phazer. Be prepared for madness!
Videos
Guitar Interactive Headload Review

Michael Thompson and the Radial Headload

Guitar Player Editors Headload Attenuator
Headload

Resources
Part No:
R800 7054 00
R800 7058 00
R800 7056 00
{{ postData.post_title }}
{{ postData.productSubTitle }}
Part no: {{ postData.partNo }}
Part no: View Product
{{ postData.post_excerpt }}
View Product