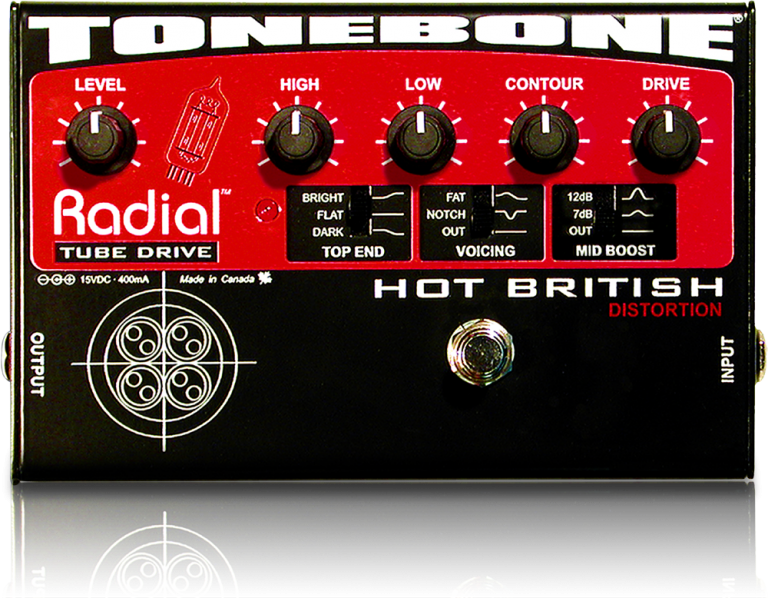 Photos
About

the Hot British
High-gain double-stack 'plexi-in-a-box'!
Real 12AX7 tube for warm natural tone
Powerful EQ for extreme tonal flexibility
Retains note clarity even at high gain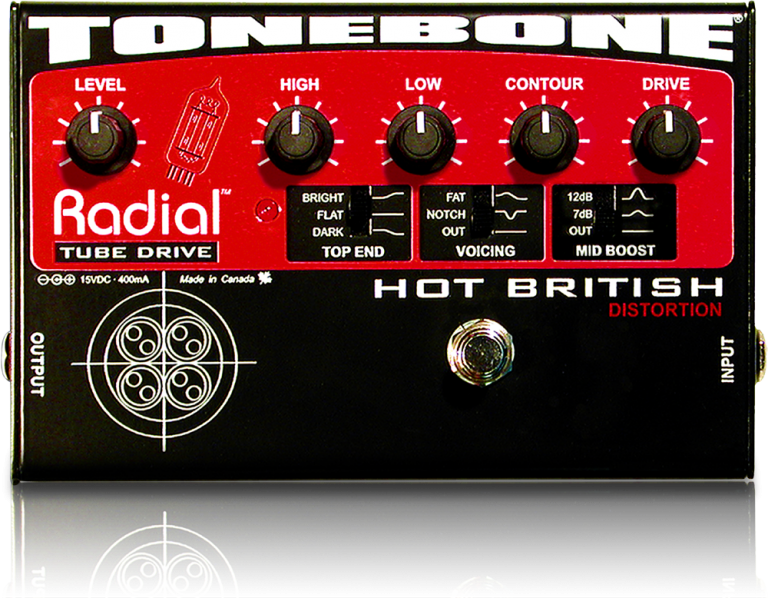 Photos
The Tonebone Hot British is tube distortion at its best! Fashioned from a modified Marshall double-stack Plexi, the Hot British delivers five decades of brute power for everything from scooped-out chunky rhythm to screaming sizzling hot lead tones.
The design begins with a triple gain stage that combines the control and dynamics of solid-state with the warmth and harmonic generation only possible from a real 12AX7 tube. This unique design produces ultra-rich harmonic textures and full-on saturated tube settings without the mud or noise that is typical with other pedals. Even when played at blistering speeds, each note retains its distinctiveness and clarity, right down to the lowest note.
Switch on the Contour, dial in the passive-interactive EQ and wham! – you are now in a world where huge, musically rich tones that you never thought possible magically come alive. The carefully crafted controls are easily manipulated to create an incredible array of textures that range from old school Deep Purple and Tom Shultz's unique Boston sound to Queen's Brian May or right into the boldest Metallica. No other pedal delivers more – no other pedal even comes close!
The Tonebone Hot British… Five generations of Marshall tone right at your feet. God Save the Queen!