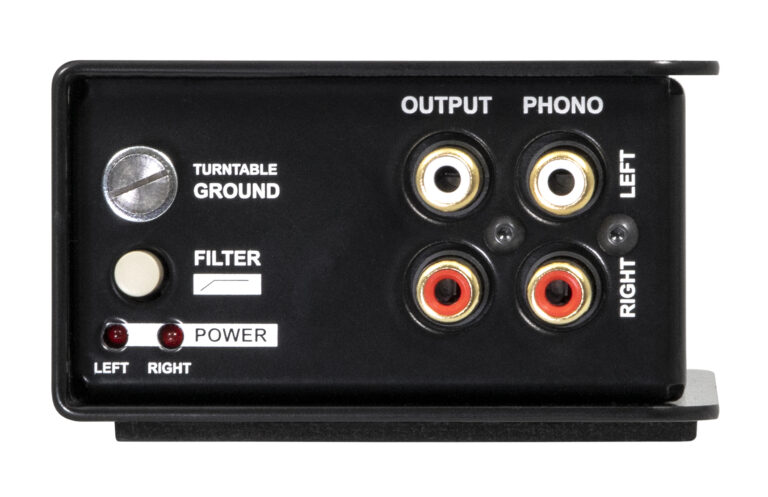 1
2
3
4
5
Ground Lug
provides turntable ground connection to eliminate hum.
1
Rumble Filter
gently rolls off bass to reduce rumble and resonate feedback at high play back volume.
2
Power LEDs
light when phantom-power is present or when the PSU is connected.
3
RCA Outputs
-10dB line level hi-Z outs connect to hi-fi systems.
4
Phono Inputs
equipped with RIAA preamp connects to turntables.
5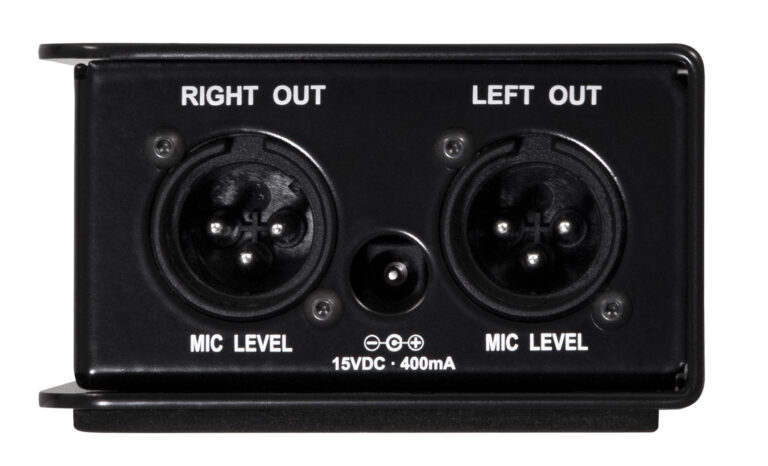 1
2
XLR Outputs
Balanced 600Ω active drivers can drive signals over 100 meters (328 feet)
1
Power
15VDC supply connects here when phantom-power is not available.
2