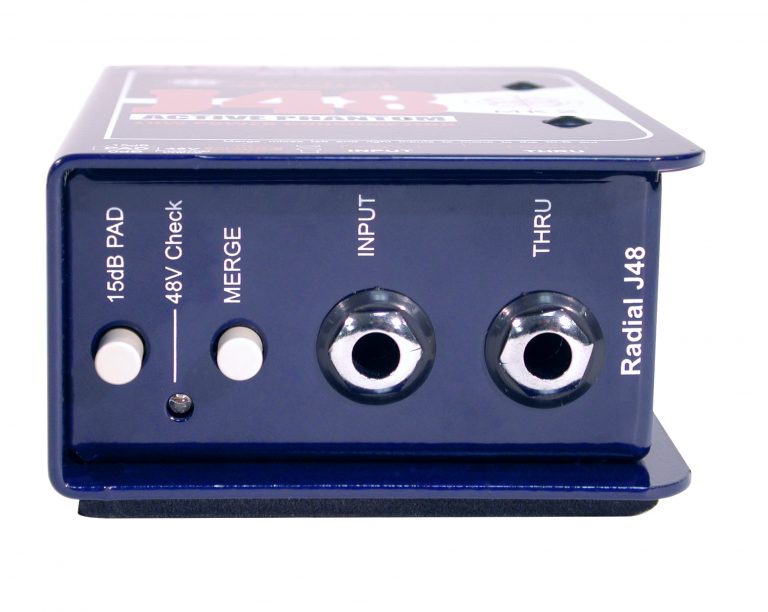 1
2
3
4
5
15dB Pad
reduces the input sensitivity for active basses and high output keyboards.
1
48V Check
flashes once when the 80Hz filter is depressed to confirm 48V phantom power is present.
2
Merge
changes the input and thru-put to two LR inputs and mixes the output to mono at the XLR.
3
Input
instrument input connection to the J48.
4
Thru
throughput from the J48 to the amp. Hi impedance will not load instrument down.
5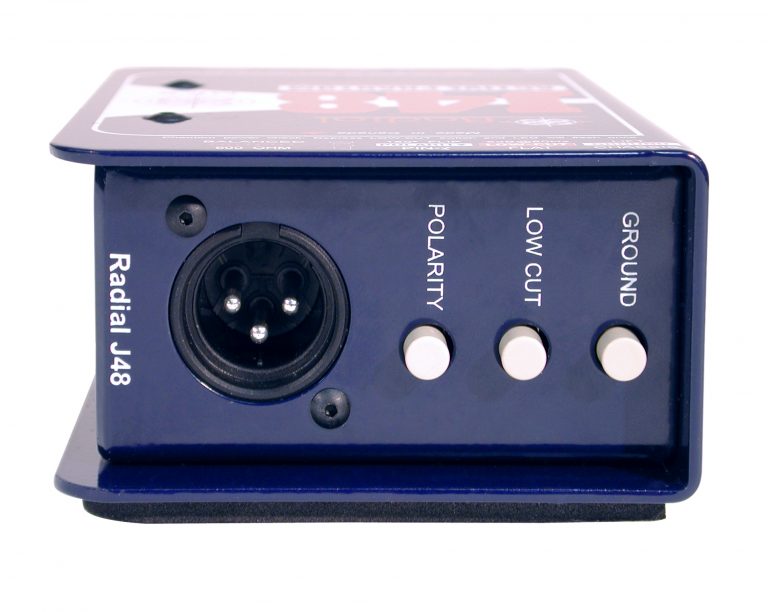 1
2
3
4
XLR Output
balanced 600Ω mic level output, use to feed mixer or mic preamp.
1
180°
polarity reverse use to correct the phase on old gear and reduce feedback on stage.
2
Low Cut
80Hz high pass filter cleans up bottom end and reduces resonant feedback.
3
Lift
ground lift switch disconnects the ground from the audio signal path and help eliminate hum and buzz caused by ground loops.
4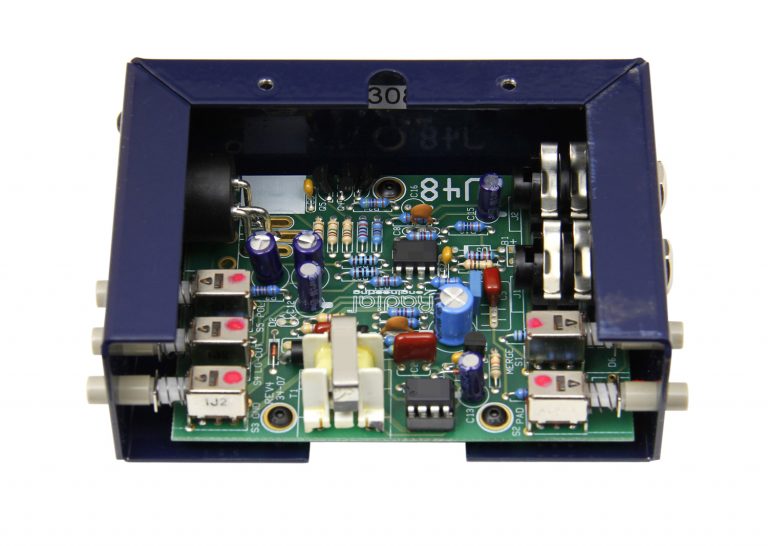 1
2
3
4
Glass-Filled
nylon XLR connector with extra large nickel-silver pin contacts. Tougher than steel!
1
Active Circuit
combination discrete & IC circuitry for exceptional signal handling & low noise.
2
Internal Switching Supply
increases rail voltage for more headroom and lower distortion.
3
Ground Lift
located inside the J48 circuitry (not at the XLR) to ensure phantom power isn't dropped when the switch is engaged.
4