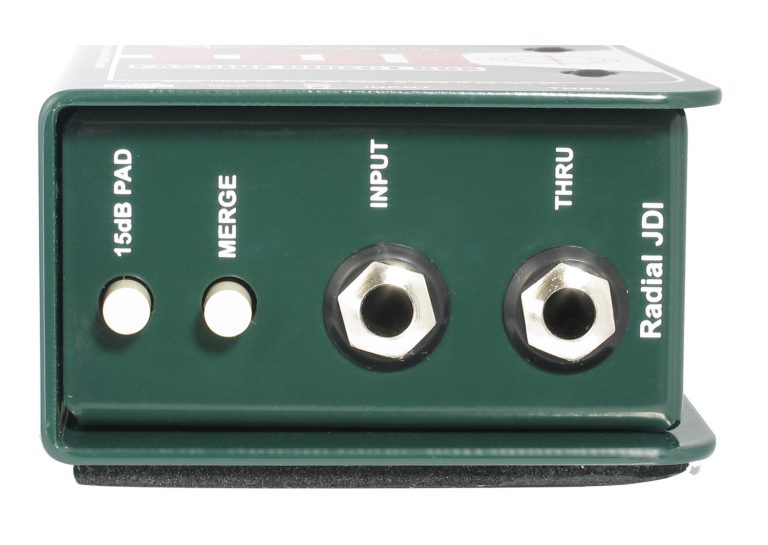 1
2
3
4
-15dB PAD
Reduces the input sensitivity for active basses and high output keyboards.
1
Merge
Turns the input & thru jacks into a passive mixer to sum stereo signals to mono.
2
Input
1/4" input jack for instrument and line-level sources.
3
Thru
1/4" thru-put jack passes instrument's signal to stage amp. Converts to an input when "Merge" function is engaged.
4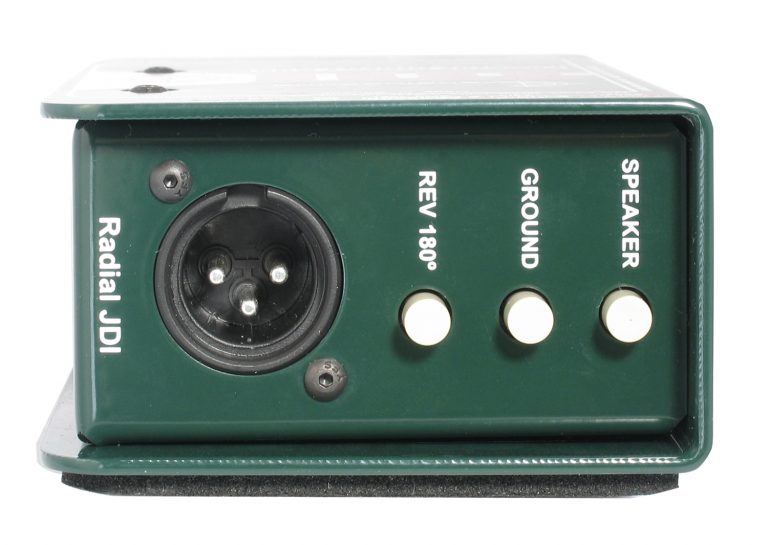 1
2
3
4
XLR Out
Balanced 150Ω mic-level output wired to the AES standard with pin-1 ground and pin-2 hot.
1
180°
Polarity reverse used to correct the phase on old gear and reduce feedback on stage.
2
Ground
Disconnects pin-1 at XLR output to reduce hum and buzz caused by ground loops
3
Speaker
Inserts a -30dB pad and speaker emulation filter that allows the JDI to be connected in parallel with a speaker cab
4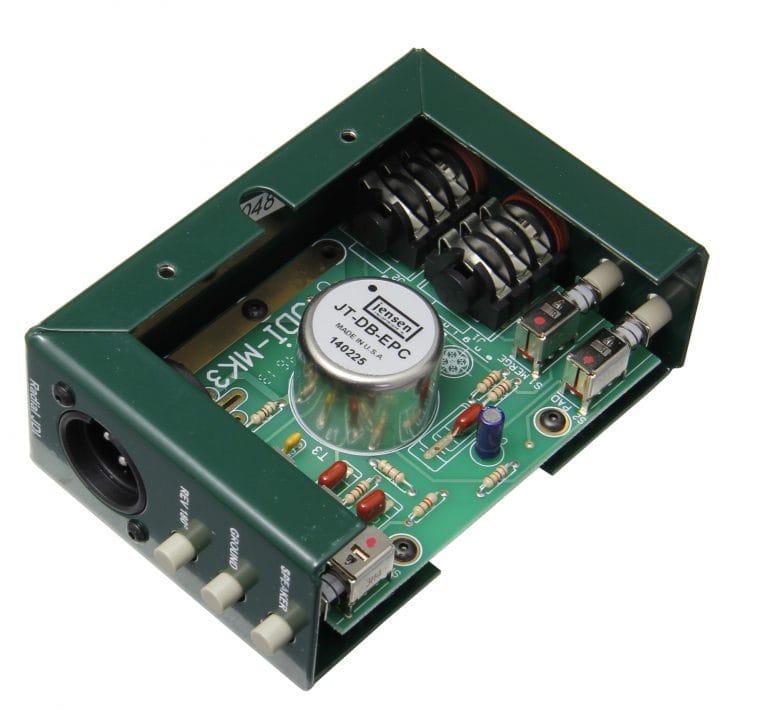 1
2
3
4
Jensen Transformer
Nickel core for the best signal transfer and MuMETAL® shield for protection against EMI.
1
14-Gauge Steel
I-Beam construction prevents circuit board from torque which could lead to part failure.
2
MIL-Spec PCB
Full ground plane for noise-free performance, double sided for durability.
3
Metal Switches
Rated at over 20,000 cycles for added durability and years of use.
4