Instrument Preamplifier
The JDV-Pre is a 500 series instrument preamp designed specifically to capture the natural tone and distinct character of the instrument.
Photos
100% discrete class-A instrument preamplifier
Feed-forward input stage with zero negative feedback
AccuState gain control for low noise at all levels
Variable low frequency cut for acoustic instruments
Capture the natural tone of your instrument
The JDV-Pre utilizes a class-A amplifier for optimal signal transfer. But unlike all other amplifier designs, the JDV-Pre's front end is completely void of the negative feedback loops normally used to stabilize the circuit. This revolutionary design eliminates the use of phase-cancellation which inevitably degrades the signal. This is augmented with Drag Control™ load correction that allows the engineer to optimize the load on the instrument pickup for the most natural rendering. A fully variable high-pass filter provides additional advantages for acoustic instruments by gently rolling off the low end to eliminate troublesome body resonance while allowing each instrument to sit more comfortably in the mix.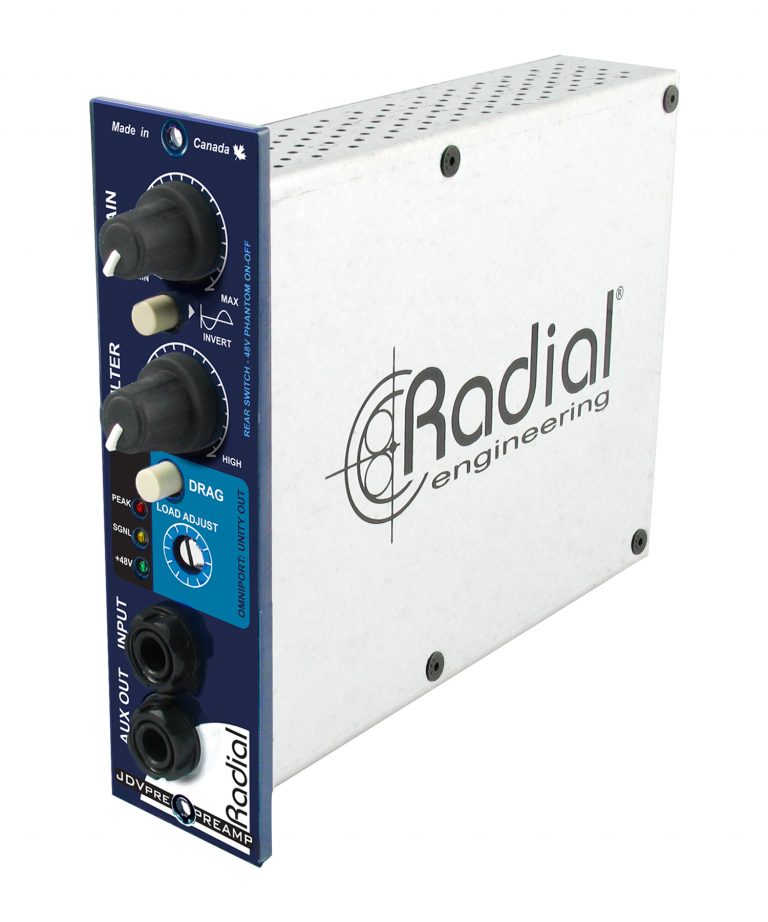 JDV-Pre

Applications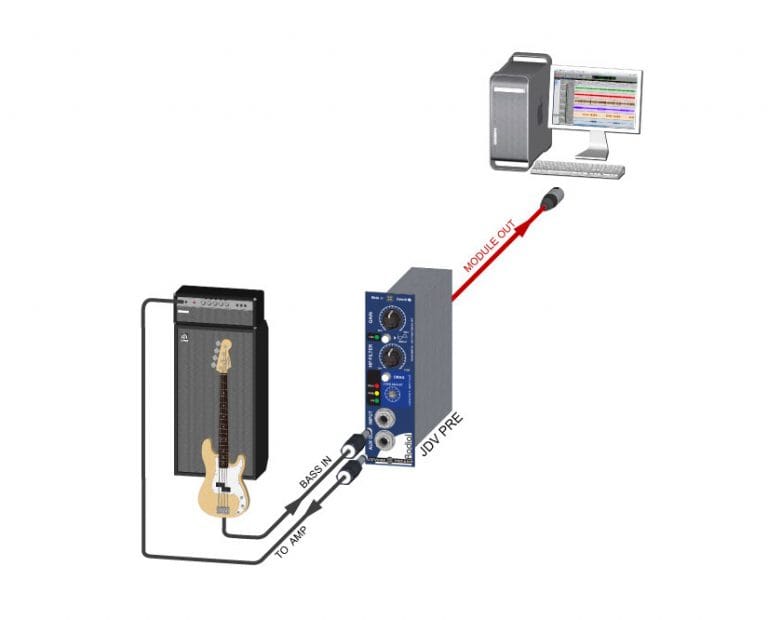 JDV-Pre standard setup
The standard DI setup. Bass guitar with magnetic pickups connects to the front panel jack and the instrument signal is thruput to a stage amp. The JDV-Pre's balanced output connects to your recording or PA system.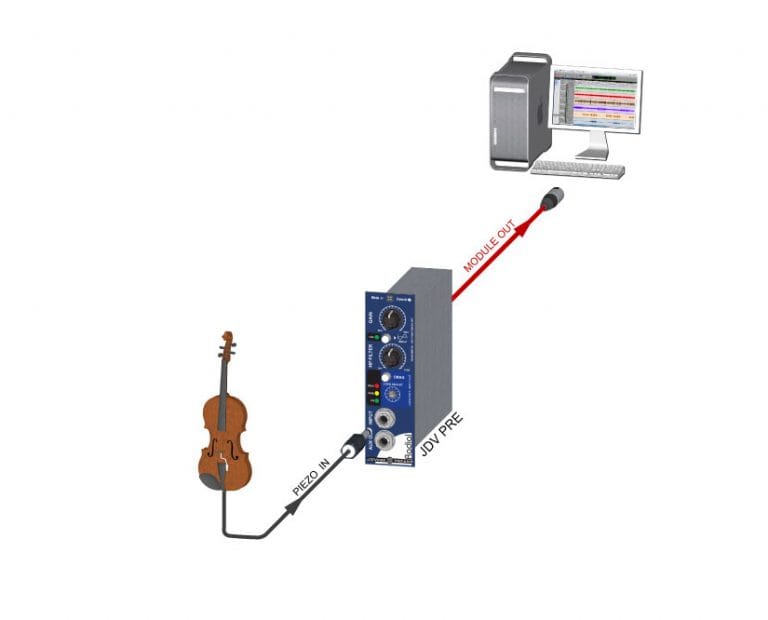 Acoustic Instruments with piezo pickups
Acoustic instruments like violin, cello and string bass often use a piezo pickup atached to bridge. The JDV-Pre is equipped with a variable input impedance that can be switched to an ultra-high 4meg Ohms mode that brings out all the tone from piezo transducers.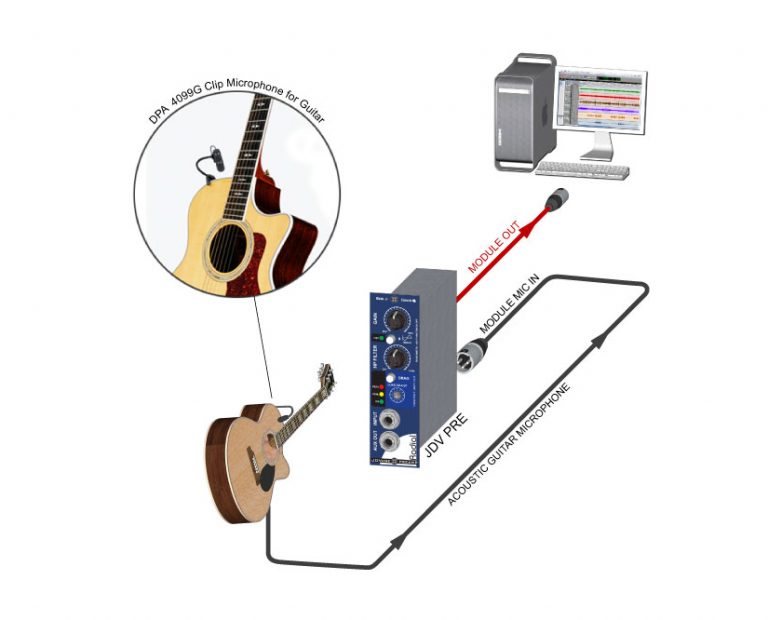 JDV-Pre with a microphone
Connecting a condenser instrument mic to the rear XLR input let's you use the JDV-Pre as a mic-preamp. Shown here is a DPA 4099G clip-on microphone with acoustic guitar. The JDV-Pre's balanced output connects to your recording or PA system.
Reviews

"A little tweaking with the Filter and Load Adjust controls had that guitar sounding almost as natural as a miked acoustic... The improvement in the guitar's tone through the amp was impressive."
{{ postData.post_title }}
{{ postData.productSubTitle }}
Part no: {{ postData.partNo }}
Part no: View Product
{{ postData.post_excerpt }}
View Product