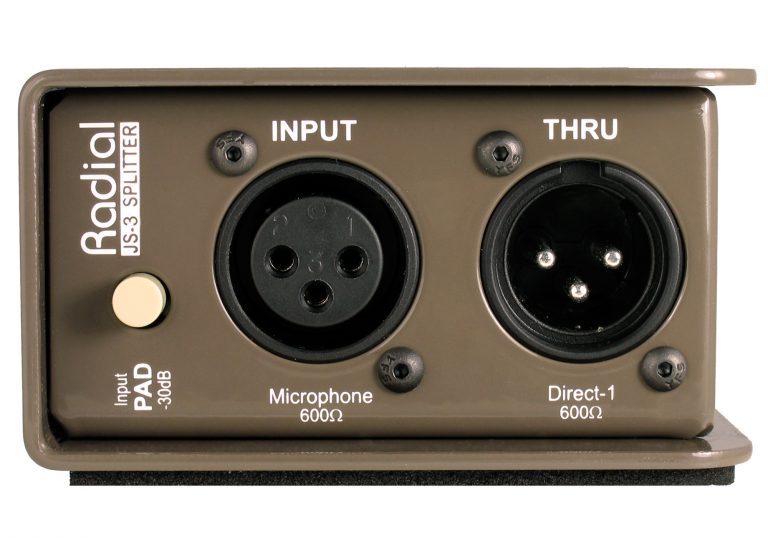 1
2
3
4
Input Pad
Reduces input by 30dB to allow +4dB line-level devices to be connected.
1
XLR Mic Input
Standard 600Ω main input.
2
Direct Thru-1
600Ω connects to main PA with phantom-power return path to microphone.
3
No Slip Pad
Provides electrical & mechanical isolation and keeps the unit from sliding around.
4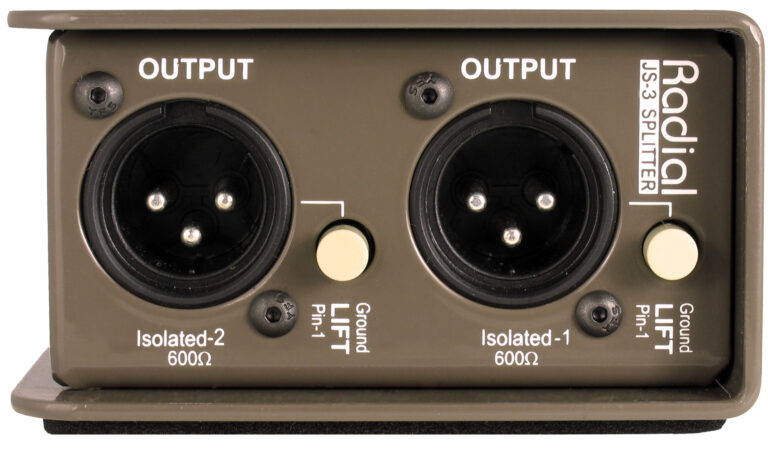 1
2
3
4
Book End Design
Creates a protective zone around the jacks and switches.
1
Ground Lift
Disconnects the ground path at the XLR output.
2
XLR Outputs
Isolated 600Ω connects to a recording or broadcast system without noise.
3
14-Gauge Steel
I-beam enclosure makes it imposible to torque the PC board; eliminates cold solder joints.
4