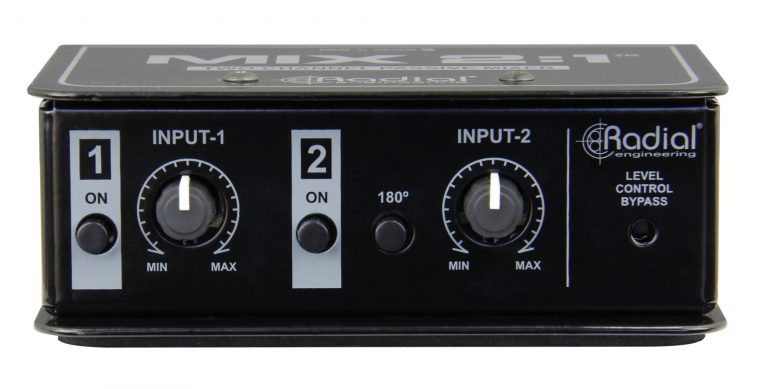 1
2
3
4
On
Individually activates each input.
1
Input Trim
Sets the amount of attenuation applied to each input.
2
180°
Used to invert the polarity on Input-2, to correct for cancellation when summing out-of-phase signals.
3
Level Bypass
Set & forget switch bypasses the level controls on inputs 1 and 2. When this switch is engaged both inputs are summed together equally.
4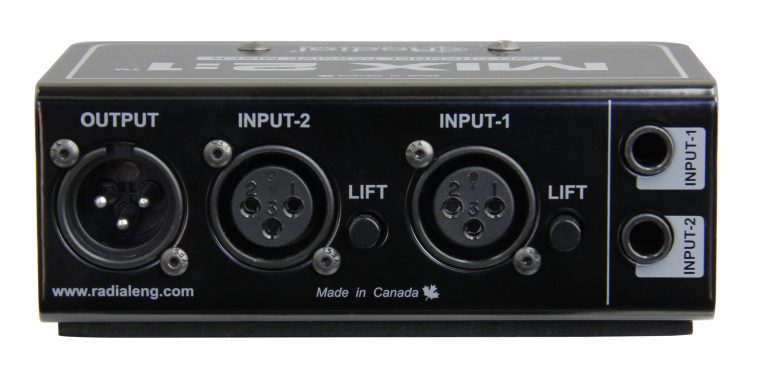 1
2
3
Output
Mono XLR output is balanced to feed a powered speaker, mixing console, or a recording interface.
1
Inputs
TRS ¼" or XLR connectors are available for inputs 1 and 2.
2
Ground Lifts
Lifts the audio ground path on the XLR and ¼" inputs to reduce buzz and hum from ground loops.
3