Transparent Overdrive and Class-A Boost
The North-Star is a true-bypass, dual-function pedal that features a transparent overdrive circuit and a class-A power booster with a built-in effects loop.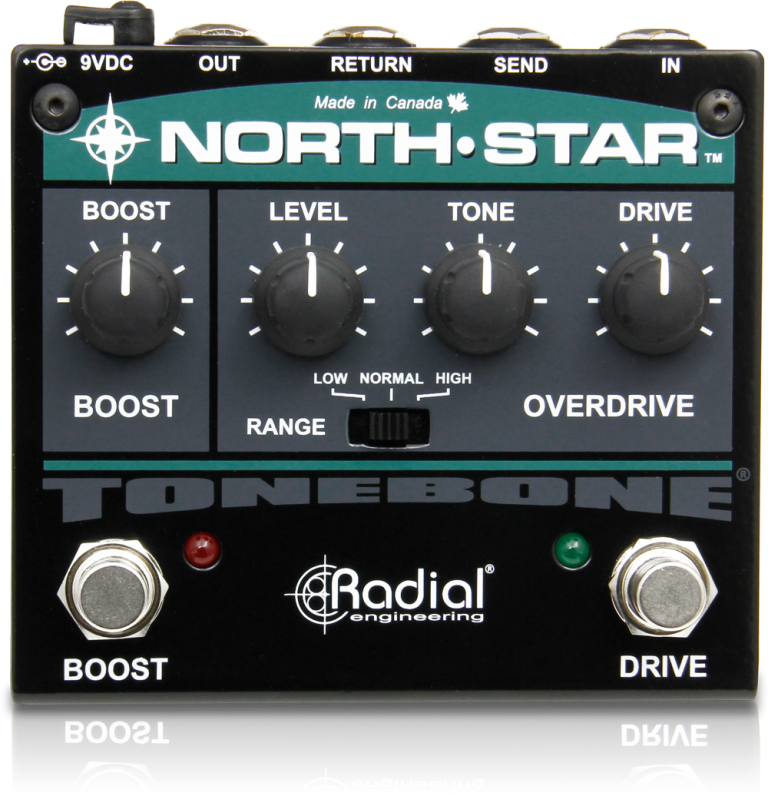 Photos
Transparent overdrive provides maximum note articulation
Class-A power booster provides up to +24dB of clean gain
True-bypass switching to retain your tone
Standard 9V power supply operation
Let every note shine
The North-Star is a compact yet powerful dual-function pedal that features an independent overdrive circuit and an independent boost circuit. These two features can be used on their own or in combination for a wide range of tonal options ranging from subtle chunk to singing distortion. Regardless where you set the drive, the North-Star's transparent overdrive circuit is designed to maintain ultimate clarity for maximum note articulation. Its class-A boost circuit provides up to +24dB of clean gain and simultaneously activates its built-in effects loop to bring in effects for soloing.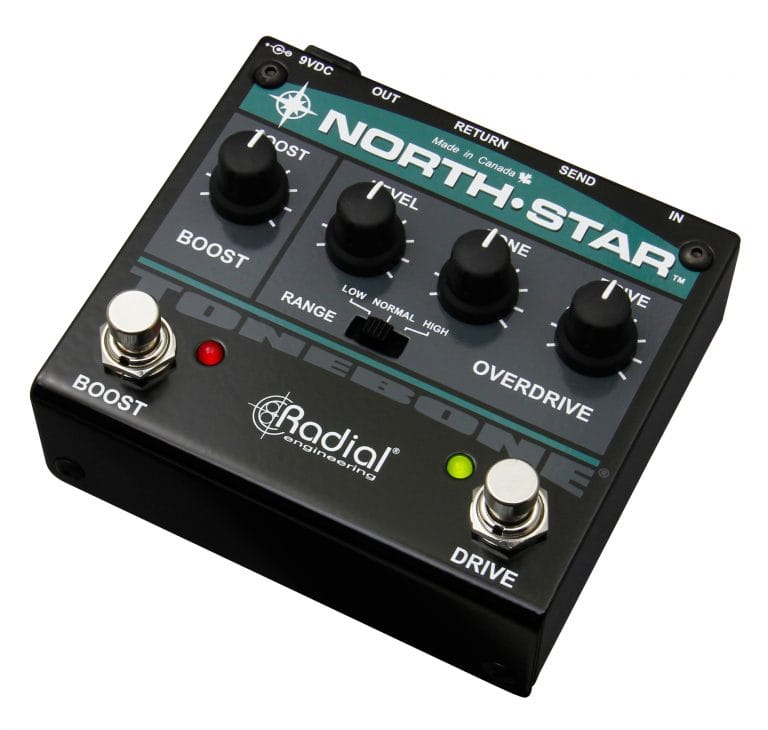 North-Star

Applications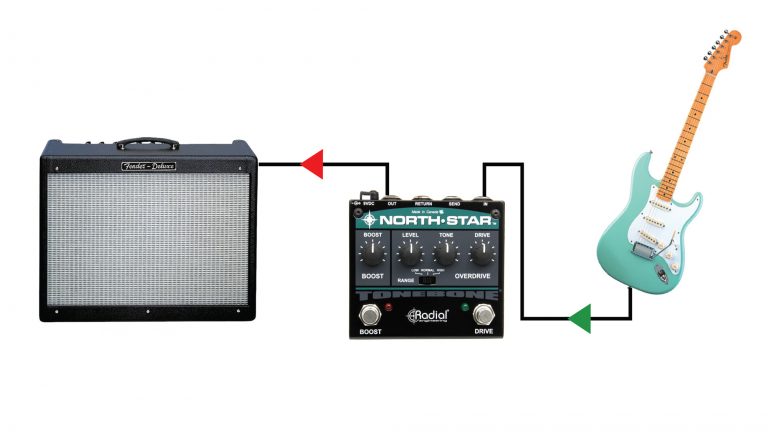 Using the Overdrive
The North-Star can generate a range of overdriven effects, from smooth bluesy textures to fat lead tones with harmonically rich saturation.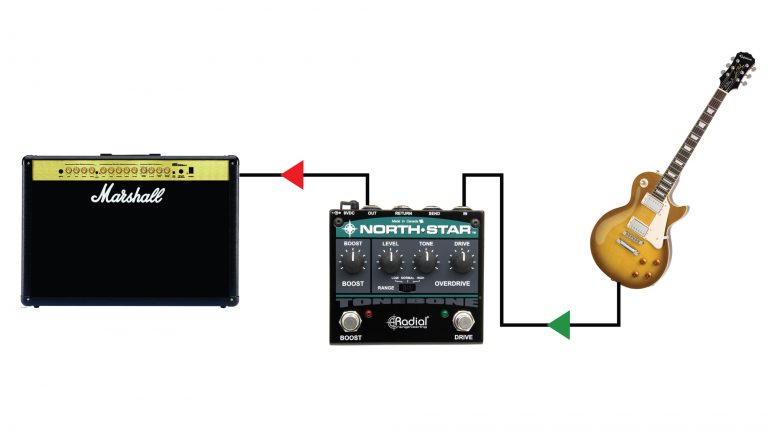 Using the Booster to push the front end
Engage the Booster to hit the front end of your smaller amp harder, causing it to break up and deliver natural amp distortion.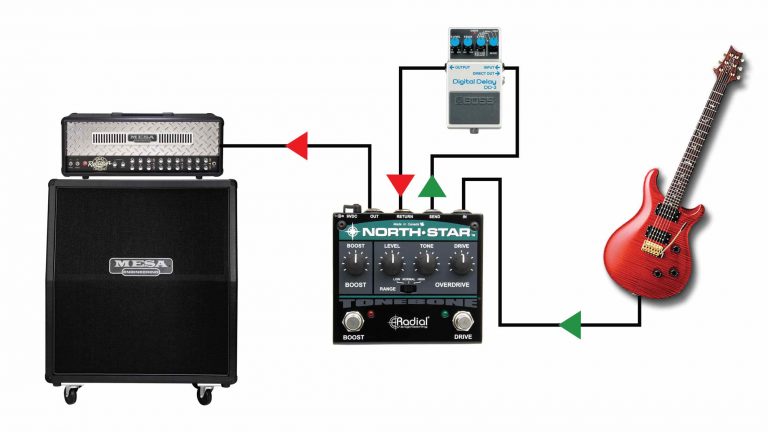 Adding pedals for soloing
Connect your delay to the effects loop. When you hit the Boost footswitch, the effects loop will automatically engage, allowing you to boost and add effects with a single foot-stomp for soloing.
Reviews

"Max the Drive knob, and you're instantly aware that the North-Star is made for rock guys who work in the cleaner end of the spectrum. Also perfect for country players who require beaucoup articulation, clarity, and zero mud, this pedal works great when stacked with other overdrives."
{{ postData.post_title }}
{{ postData.productSubTitle }}
Part no: {{ postData.partNo }}
Part no: View Product
{{ postData.post_excerpt }}
View Product