1
2
3
4
5
6
7
8
9
Boost Gain
Variable Class-A power booster – 100% discrete with up to +24dB of clean gain.
1
Boost Footswitch
Activates the power booster and the effects loop.
2
Out
¼" output for connection to your amp.
3
Range
3-position switch used to boost or cut high frequencies to suit your guitar and amp setup.
4
Level
Sets the output volume level for the overdrive
5
EXF Loop
Send & return ¼" jacks used to connect pedals. The EFX Loop is activated by using the Boost footswitch and used to add effects when soloing.
6
Tone
Brightens or darkens the overdrive circuit to suit your guitar and amp setup.
7
Drive
Used to adjust the overall amount of distortion introduced in the overdrive circuit.
8
Drive Footswitch
Activates the overdrive circuit.
9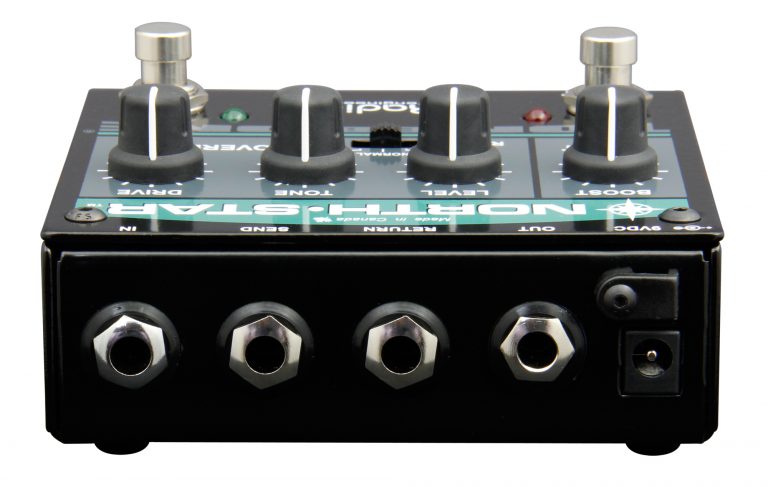 1
2
3
14-Gauge Steel
I-beam enclosure makes it impossible to torque the PC board, eliminating cold solder joints.
1
Powder Coat
Durable finish keeps your North-Star looking great for years.
2
PSU
Connection for 9VDC power supply (center-pin negative)
3