Class-A Phase Alignment Module
The PhazeQ is an analog phase alignment tool designed to work with any 500 series rack, allowing you bring two sound sources together so that the fundamentals play in sync.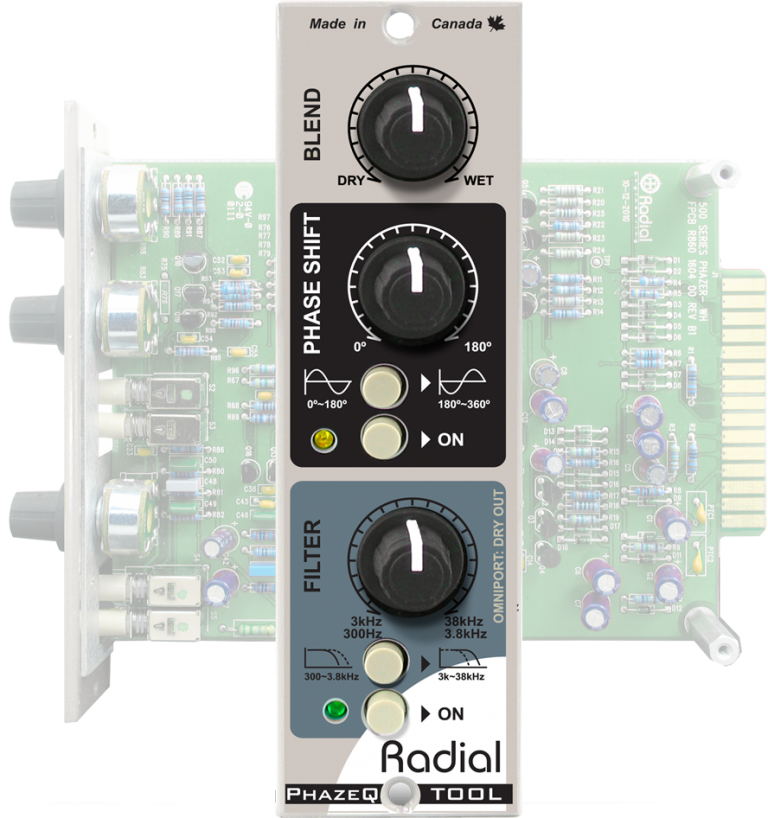 Photos
Phase-align two signals for exceptional clarity
100% analog, Class-A audio circuit
Variable phase shift for precise alignment
Low-pass filter lets you focus the effect
Align your tracks for improved sound
The PhazeQ is a unique 500 series studio tool that sums two line-level signals together using class-A analog circuitry, providing the ability to quickly and accurately phase-align any tracks for improved clarity and tone. Once in phase, the results are impressive: On electric guitar; you can combine the direct feed of an amp with a room mic to create fat rich tones. On a kick drum, combine the attack from a batter head mic with the body captured by the outer shell mic, or the top and bottom mic's on a snare drum. With acoustic instruments, combine a close 'spot' mic with a room mic to capture textures like never before.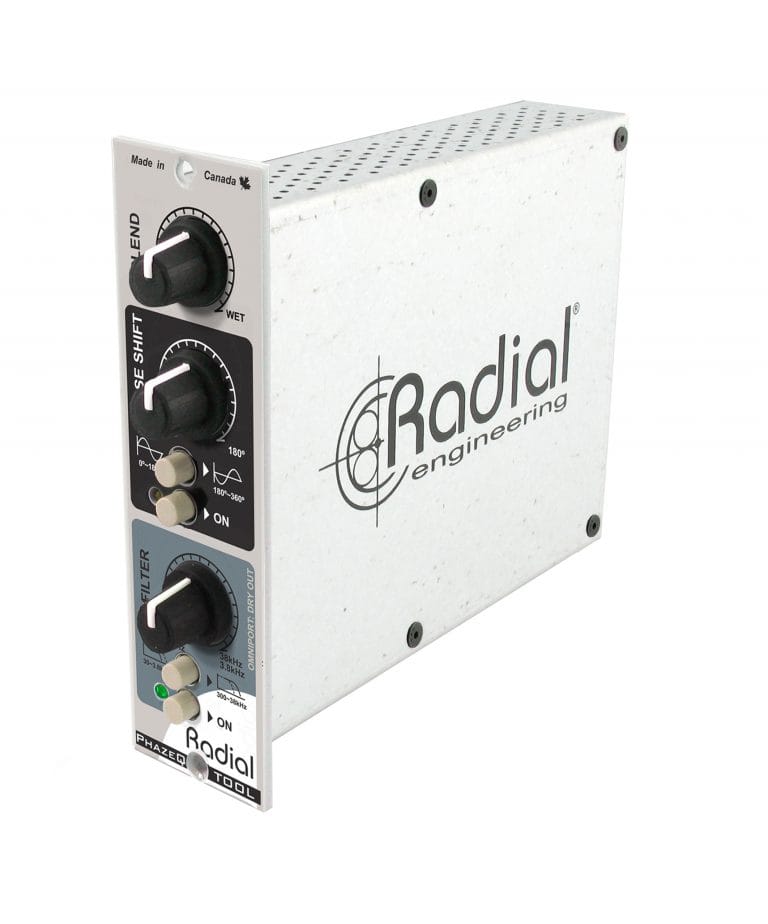 PhazeQ

Applications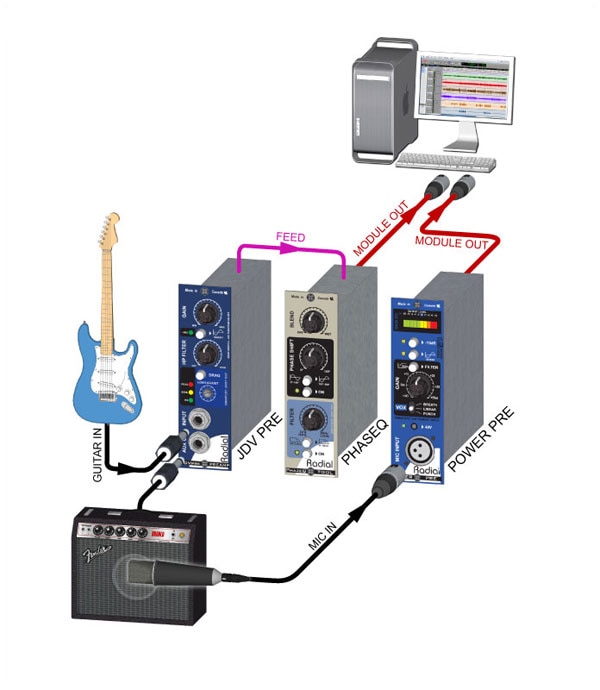 Direct and Mic on Guitar amp
One Mic In and One Out of a Kick Drum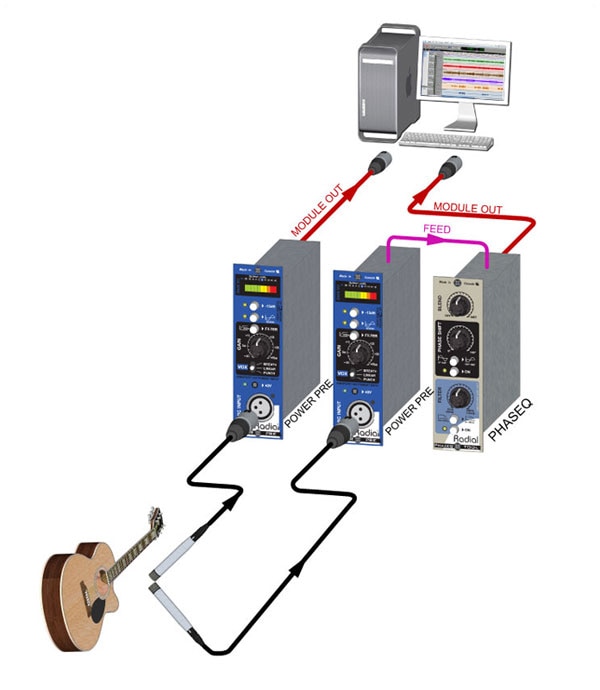 XY Stereo Mics on Acoustic Guitar
Reviews
"There is a lot more than meets the eye with this thing. The normal pitch for these types of units is to line up drum mics, but you can also use the PhazeQ as a powerful tone shaping tool."
"This is one of those [Radial] devices that will solve problems you did not even know existed. Whether used to tighten up your tracks or as an effect, this is another one of those utility pieces that it never hurts to have in your arsenal."
{{ postData.post_title }}
{{ postData.productSubTitle }}
Part no: {{ postData.partNo }}
Part no: View Product
{{ postData.post_excerpt }}
View Product