Two-channel High-gain Plexi Distortion Pedal
The Plexitube is a true-bypass, dual-channel tube distortion pedal that utilizes the warmth and harmonics from a 12AX7 tube to deliver over-the-top distortion tones.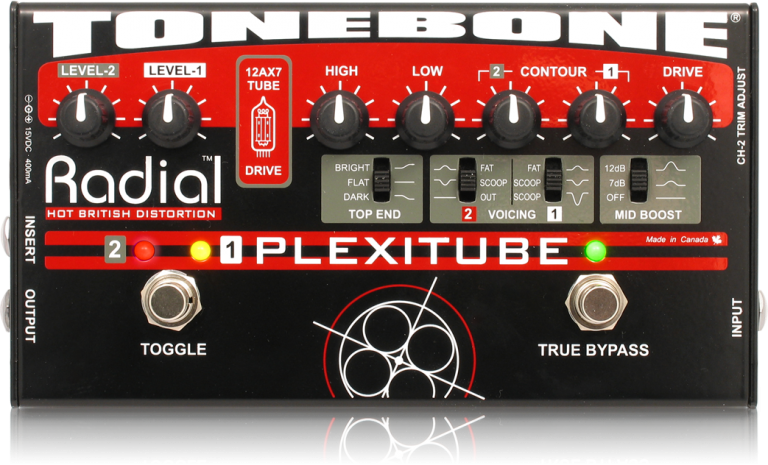 Photos
High-gain, low noise Plexi-style tube distortion
Powerful post-distortion EQ controls
Channel 2 features insert loop for effects pedals
True-bypass switching to retain your tone
Two channels of colossal high-gain
The Plexitube is an extremely powerful dual-channel tube distortion pedal that offers a rich, harmonic high-gain experience like no other. Designed for practicality, the Plexitube's dual channels make it a one-stop-shop for clean, rhythm and lead switching. Channel 1 is optimized for massive rhythm tones, whereas channel 2 has been optimized to produce razor-sharp cut and smooth sustaining mids to ensure that your solos are heard. Channel 2 is further augmented with an effects loop to eliminate tap dancing. The metal gods are calling!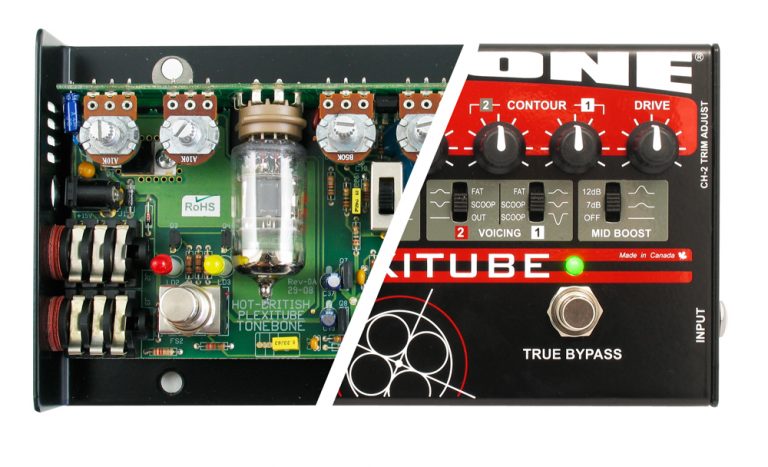 Videos
Plexitube Demo | ProGuitarShop

Radial Tonebone Plexitube Demo

Plexitube Demo | Polar Audio
Reviews

"Having a distortion pedal with with so much firepower is an almost giddy joy, and the Plexitube's ballsy tones and versatile tweakability earn it an Editor's Pick Award."

"Hugely flexible and full of surprises... It's difficult to find a bad tone from this pedal; we found a range of new possibilities every time we plugged in and started a new tweaking session."
{{ postData.post_title }}
{{ postData.productSubTitle }}
Part no: {{ postData.partNo }}
Part no: View Product
{{ postData.post_excerpt }}
View Product