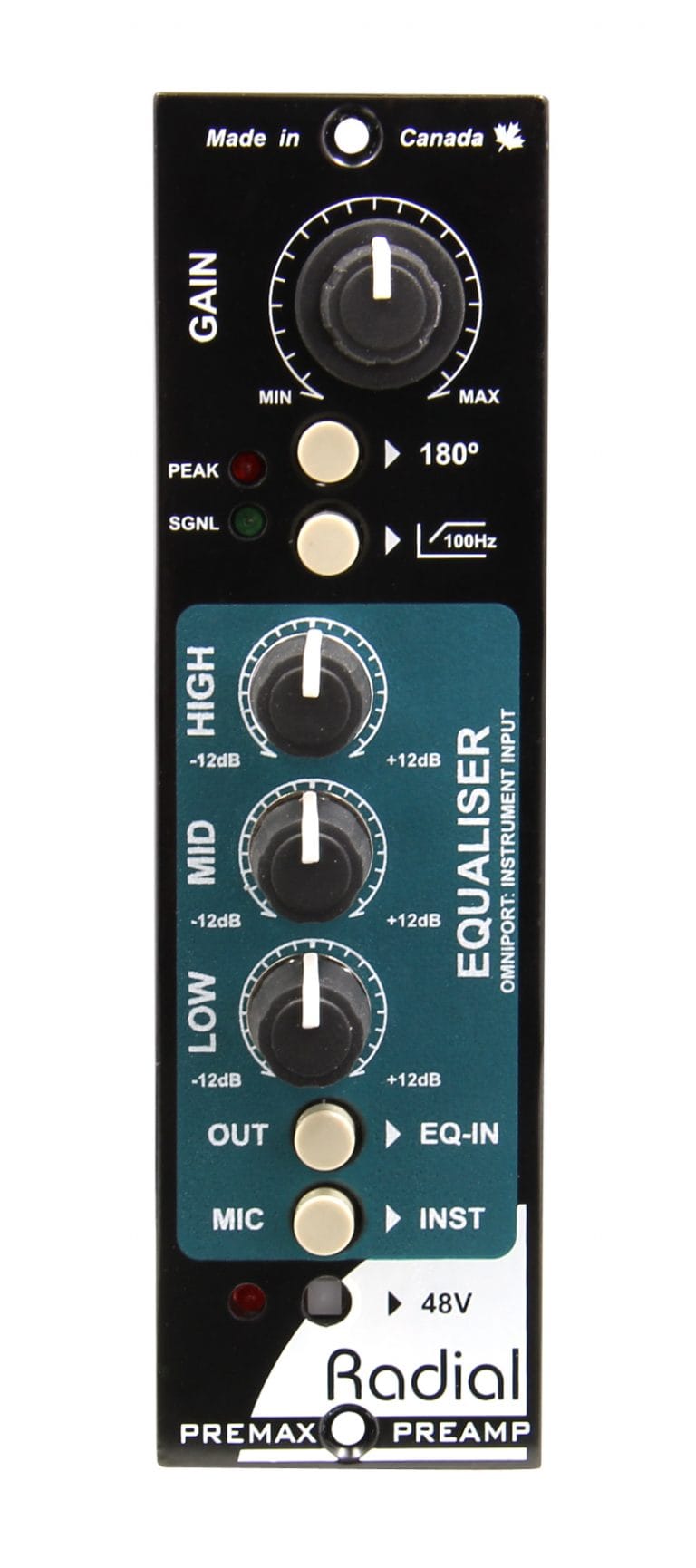 1
2
3
4
5
6
7
8
Gain
Accustate gain control sets the sensitivity and gain simultaneously for maximum signal-to-noise at all levels.
1
180⁰
Polarity reverse control used to phase align two mics, match up with vintage non-AES standard gear or help eliminate acoustic hot spots when used live.
2
LEDs
Signal and peak LEDs provide visual feedback of signal status.
3
100Hz HPF
Eliminates low frequency resonance to clean up tracks and is particularly effective when recording multiple acoustic instruments to avoid the modulation that can occur.
4
3 Band EQ
Low, mid and high frequency shelving controls are used for tone shaping to add clarity, warmth and character.
5
EQ In/Out
Bypass control lets you compare the tone of the original signal without the EQ and the tone created when the EQ is inserted.
6
Input Select
Toggles between the front panel XLR input and the Omniport ¼" instrument input for those who are equipped with a Radial power rack.
7
48V
Phantom power switch is recessed to prevent accidental turn on. This avoids loud pops that can damage tweeters or DC voltage that can damage older ribbon mics.
8