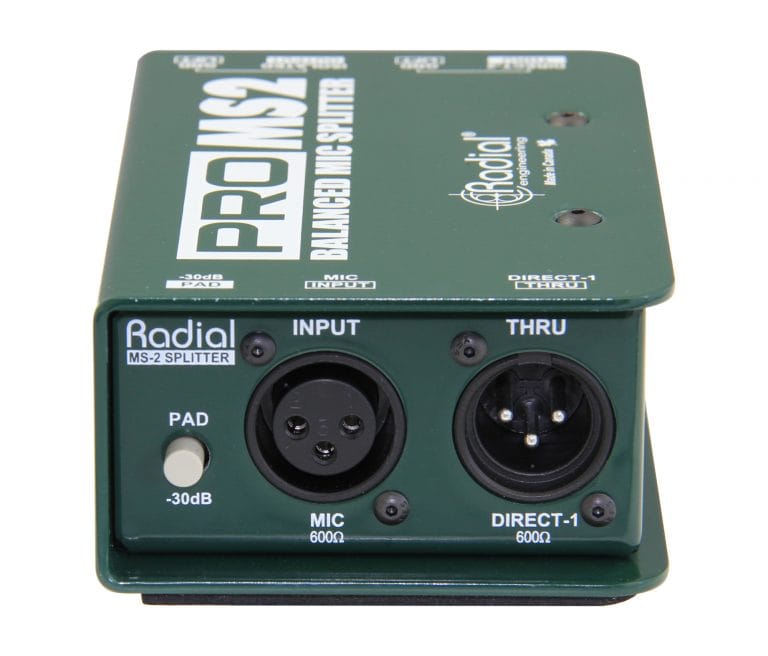 1
2
3
4
5
Pad
Reduces sensitivity by -30dB to allow +4dB line-level devices to be connected.
1
XLR Input
Standard 3-pin female XLR microphone input.
2
No Slip Pad
Provides electrical & mechanical isolation and keeps the unit from sliding around.
3
Direct-1 Thru
Use to connect to main PA. Provides phantom-power return path to microphone.
4
Powder Coat
Durable finish keeps your ProMS2 looking great for years.
5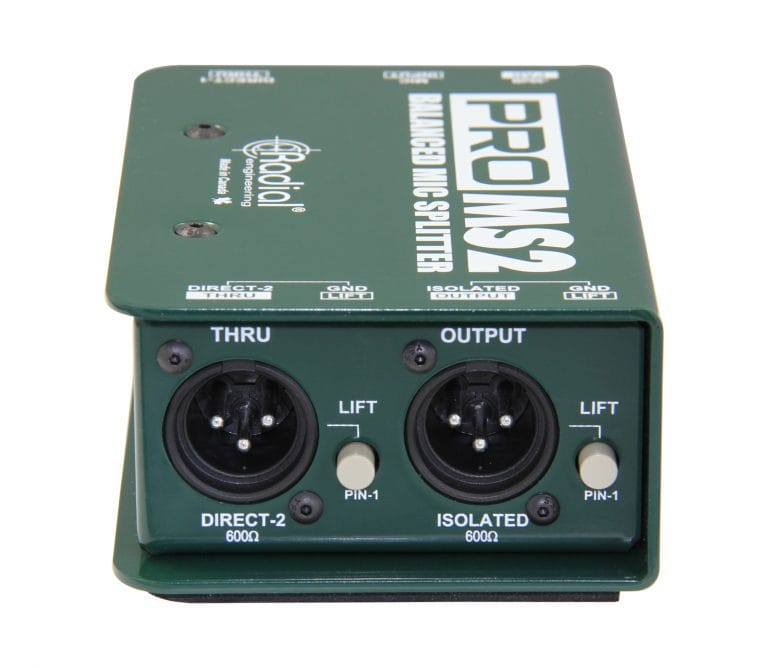 1
2
3
4
Book End Design
Creates a protective zone around the jacks and switches.
1
Direct-2 Thru
Alternate direct output used to connect to a recording or monitor system.
2
Ground Lift
Disconnects pin-1 ground at the XLR Thru output.
3
XLR Output
Transformer Isolated output helps eliminate hum & buzz caused by ground loops.
4