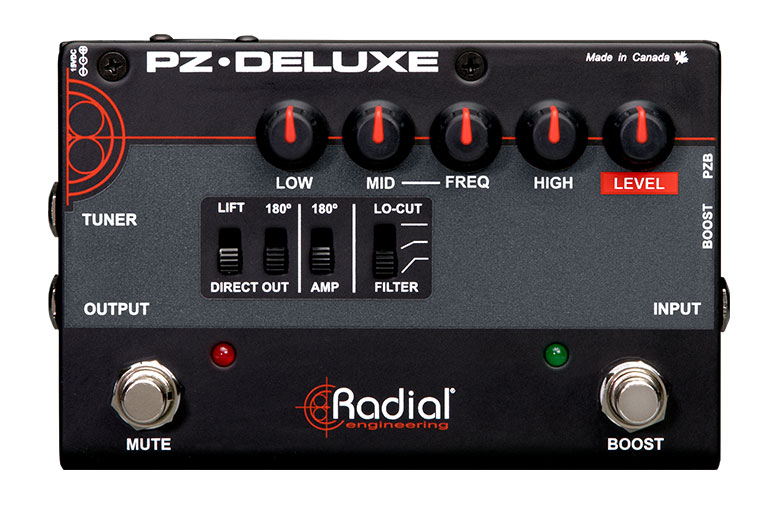 1
2
3
4
5
6
7
EQ
Semi-parametric equalizer with separate high and low shelving with a variable mid-frequency for optimal tone shaping.
1
Level
Fully adjustable control sets the PZ-Deluxe overall volume level on both the stage amp and DI outputs.
2
Mute
shuts off the outputs going to the stage amp and low-Z direct out to allow quiet on-stage tuning.
3
Lift
Lifts pin-1 on the XLR output to help eliminate hum and buzz caused by ground loops.
4
180°
Phase inverter reverses the polarity of the signal going to the stage amp to help eliminate acoustic hot-spots on stage that can cause feedback.
5
HPF
3 position switch cuts low frequencies to reduce resonance which can often cause feedback on stage.
6
Boost
Footswitch lets you increase the level for solos when needed. Fully variable 'set & forget' gain adjustment on side panel.
7