Subtle Overdrive and Class-A Boost
The Regency is a true-bypass, dual-function pedal that features a subtle overdrive circuit and a class-A power booster with a built-in effects loop.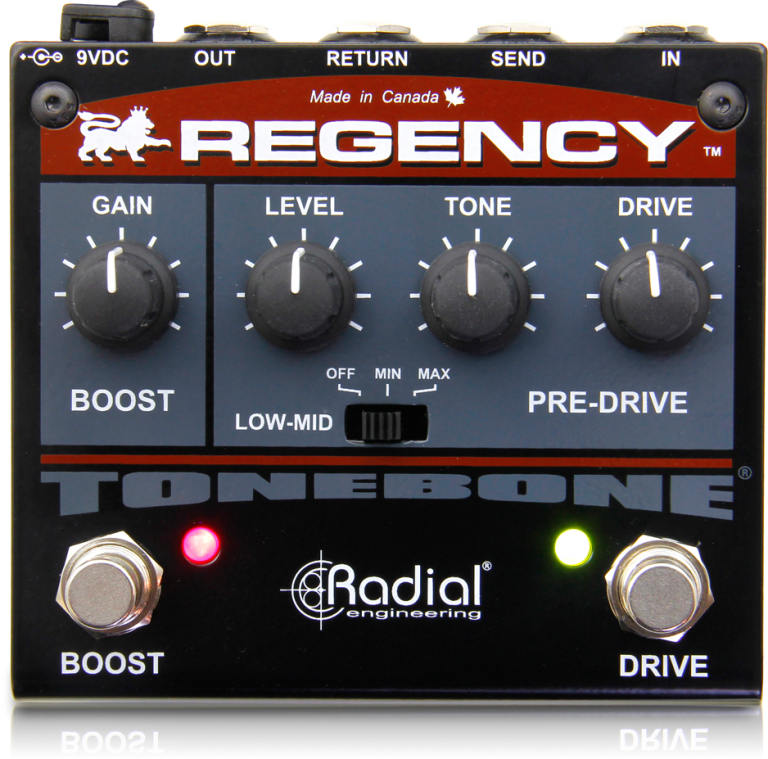 Photos
Rich overdrive that accentuates low-mid frequencies
Class-A power booster provides up to +23dB of clean gain
True-bypass switching to retain your tone
Standard 9V power supply operation
The king of tone stacking
The Regency is a compact yet powerful dual-function pedal that delivers the ideal combination of boost, drive and grit for any guitar and amplifier combination. Its two channels can be used on their own or in combination to add punch, harmonics and sustain without sacrificing articulation. Its class-A boost circuit provides up to +23dB of clean gain and simultaneously activates its built-in effects loop to bring in effects for soloing. Its overdrive circuit is thick and rich with just the right amount of gain to transform any amp into a soul-crushing tone machine fit for a king.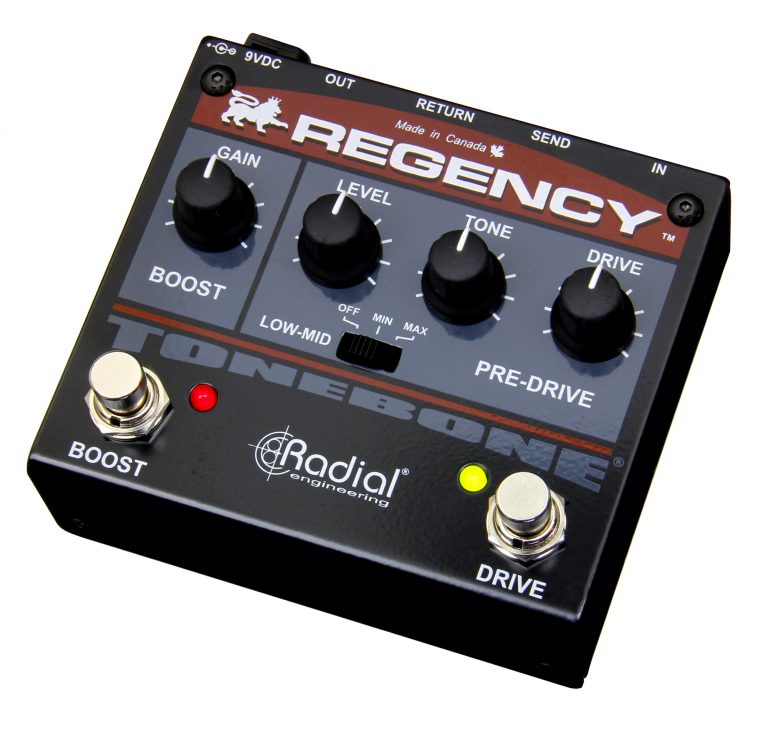 Regency

Applications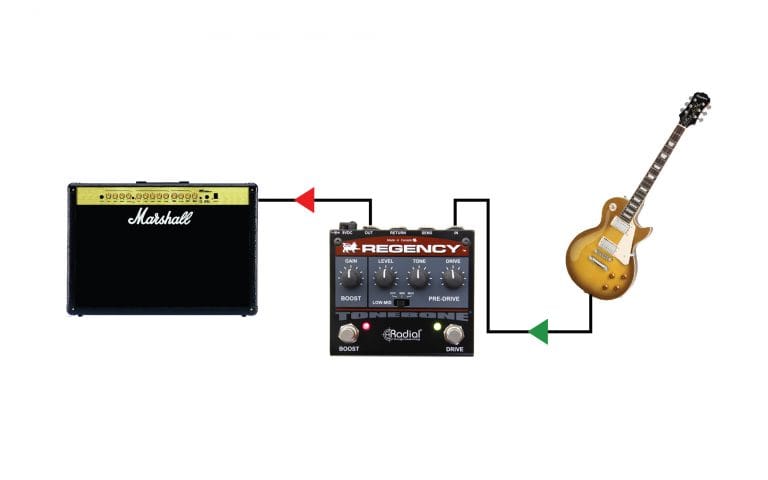 Using the Pre-Drive to add sustain
The Regency lets you pre-emphasize the front end of your amp to add sustain and harmonics by adding slight overdrive and extra punch to your signal, without muddying up the notes.
Using the Booster to push the front end
Use the Booster to hit the front end of your smaller amp harder to cause it to break up and deliver natural amp distortion. Combine the Pre-Drive with the Boost for over-the-top sustain.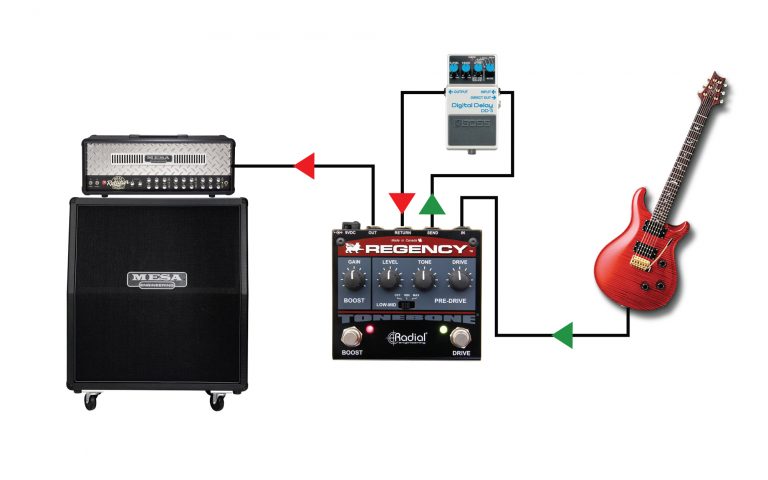 Adding pedals for soloing
Connect your delay to the effects loop. When you hit the booster for a solo, the effects loop will automatically activate to engage your effects pedal with a single foot-stomp.
Videos
Radial Engineering Guitar Pedals Overview
Reviews

"Quite often on high gain pedals they start to lose bottom end definition, or the highs get lost, but I'm happy to report that the Regency had no such problems. Even when cranked it still delivers a harmonically rich tone where you are able to hear each string, it cuts through well and delivers authentic Rock/Metal tones."

"The Regency's Pre-Drive controls made it easy to dial in grittier and more saturated tones that still retained the sound of the amps, but produced additional impact, thud and articulation... The amps came alive with blistering, soaring and brutally sustaining tones for soloing. If you love playing with outrageous levels of drive, the Regency could be your tone monarch."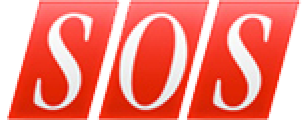 "It comes as no surprise at all to me that Radial have produced yet another pedal that does exactly what they claim, and does so with a lot of style and finesse. They pay great attention both to their circuitry and their metal enclosures: like their other pedals, this one delivers quality sound and is built to last."
{{ postData.post_title }}
{{ postData.productSubTitle }}
Part no: {{ postData.partNo }}
Part no: View Product
{{ postData.post_excerpt }}
View Product