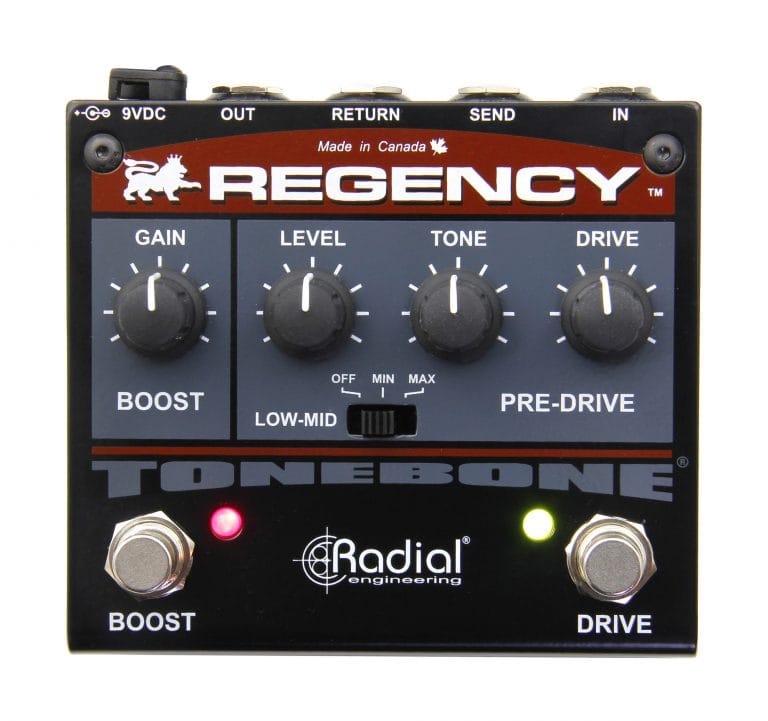 1
2
3
4
5
6
7
Boost Gain
Variable Class-A power booster up to +23dB of clean gain.
1
Level
Used to set the output volume level for the Pre-Drive
2
Tone
Brightens or darkens the Pre-Drive circuit to suit your guitar and amp setup.
3
Drive
Sets the amount of distortion in the Pre-Drive from very slight grit to full-on overdrive.
4
Low-Mid
3-position switch used tto tailor the bottom end of the circuit to adapt the tone to your guitar and amp setup.
5
Boost Footswitch
Activates the power booster and the effects loop.
6
Drive Footswitch
Activated the Pre-Drive circuit.
7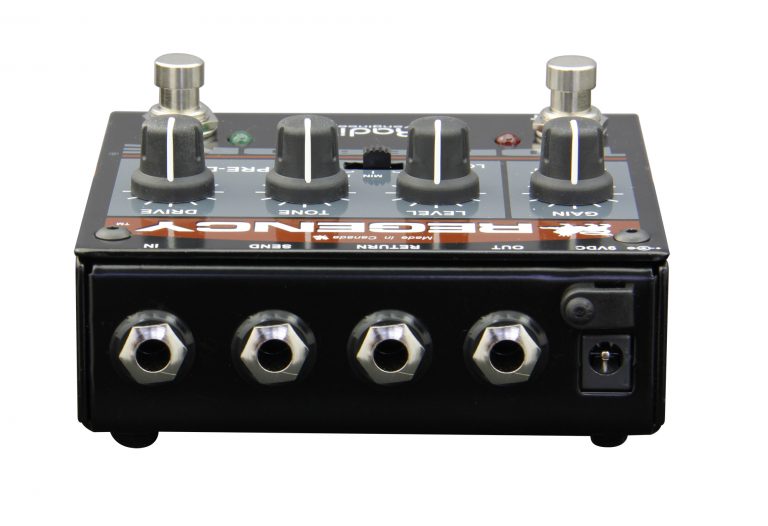 1
2
3
4
In
Standard 1/4" instrument input used to connect to your guitar.
1
EFX Loop
Send & receive 1/4" jacks used to connect pedals. The effects loop is engaged by pressing the Boost foostwitch.
2
Output
High-Z 1/4" connection to your amplifier.
3
Power
Connection for 9VDC (center negative) power adapter.
4