1
2
3
4
JR1 Remote
Locking XLR and ¼" combo jack used to connect the Radial JR1 Remote footswitch. The Relay Xo powers the JR1 Remote LED indicators to provide local visual feedback.
1
Remote Link
1/4" link output used to expand switching to additional Relay Xo units.
2
14-Gauge Steel
I-beam enclosure makes it impossible to torque the PC board.
3
Mic/Line Input
Balanced XLR input for microphone or any other audio source. Features locking XLR connector.
4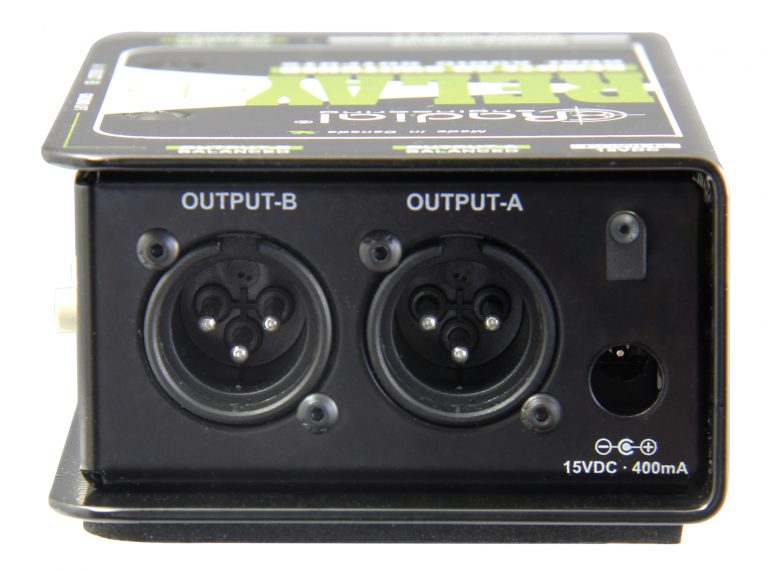 1
2
3
4
5
Output-B
Alternate balanced XLR output. This output is active when the select switch is pressed inward or when a remote switch is closed.
1
No Slip Pad
This provides electrical isolation and plenty of 'stay-put' friction to keep the Relay Xo in place.
2
Output-A
Main balanced XLR output. This output is active when the switch is in the outward position or when a remote switch is open.
3
Cable Clamp
Prevents accidental power disconnection by locking down the AC adapter cable.
4
Power Jack
Connection for the included 15 volt (400mA) AC power adapter.
5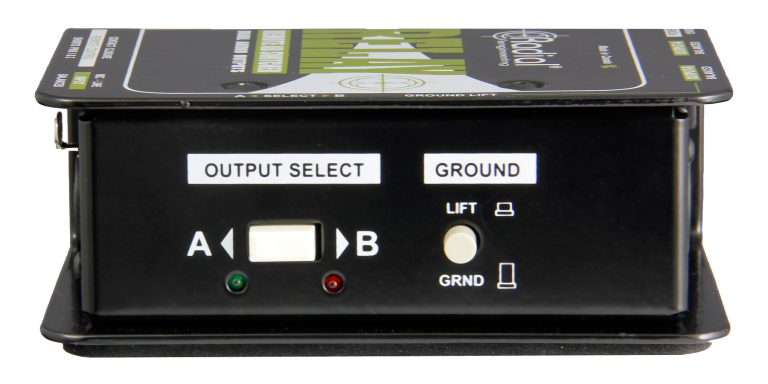 1
2
Output Select
This switch toggles the Relay Xo's outputs. Two LED indicators display which output is active.
1
Ground Lift
Disconnects pin-1 (ground) on the input XLR jack to help reduce hum and buzz caused by ground loops.
2