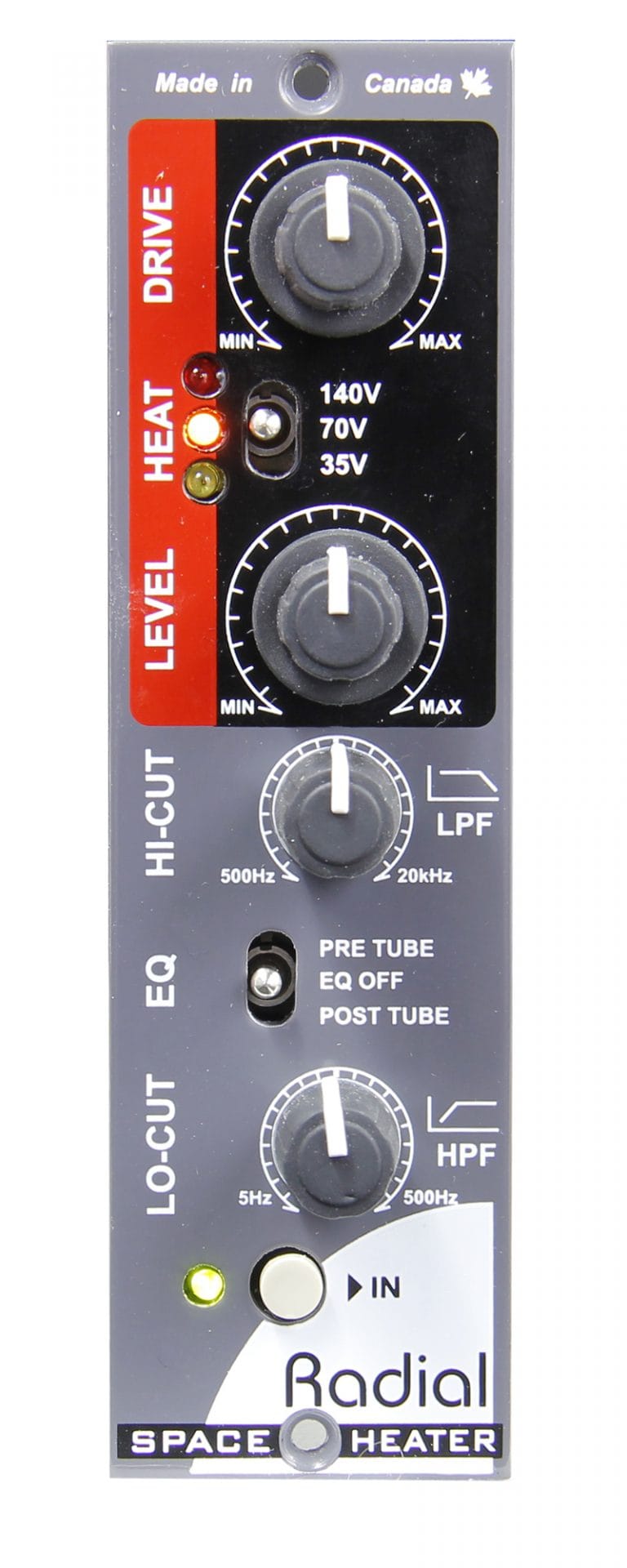 1
2
3
4
5
6
7
8
Drive
Controls the input level of the tube circuit.
1
Heat
Sets the B+ voltage going to the tube with 35, 70 or 140 volts for more or less distortion.
2
Level
Sets the output from the tube drive. Acts like a master volume on a tube guitar amp.
3
Hi-Cut
Variable low-pass filter from 500Hz to 20kHz.
4
EQ
Switch assigns the filters 'pre or post' the tube distortion circuit or bypasses the EQ section completely.
5
Lo-Cut
Variable high-pass filter from 5Hz to 500Hz.
6
In
Used to bypass the Space Heater circuit to compare between wet and dry signals.
7
Omniport
Available when used with the Radial Workhorse, the Omniport accesses an instrument input.
8