8-Channel Summing Mixer & Tube Drive
The Space Heater is an 8-channel tube overdrive that can be used as an analog summing mixer or as a multi-channel studio effects device, utilizing the tube circuitry for a range of effects from subtle warmth and grit to full  harmonic distortion.

Photos
12AX7 vacuum tube overdrive & summing mixer
Heat switch adjusts voltage applied to each tube
Individual outputs to use as an 8-channel effects insert
Transformer-coupled outputs for vintage tone

Warm up your digital tracks
The Space Heater is a high performance summing mixer that allows you to blend tracks out-of-the-box in the analog domain, with oversized output transformers and vacuum tubes for vintage warmth and character. Eight mono input channels or four stereo pairs are available, with a heat switch on each pair to adjust the voltage on the 12AX7 tube - lower voltage settings starve the tube for a more pronounced distortion effect. Separate Drive and Level controls on each channel give you complete control over each tube circuit, providing a range of tones that allow you to fatten up digital stems or provide a distorted effect on vocals, guitars or drums.
Space Heater

Applications
Software insert
Use the Space Heater™ on eight individual tracks in your mix to add grit or character. Adjustable LEVEL and DRIVE tailors the level of distortion from subtle to extreme.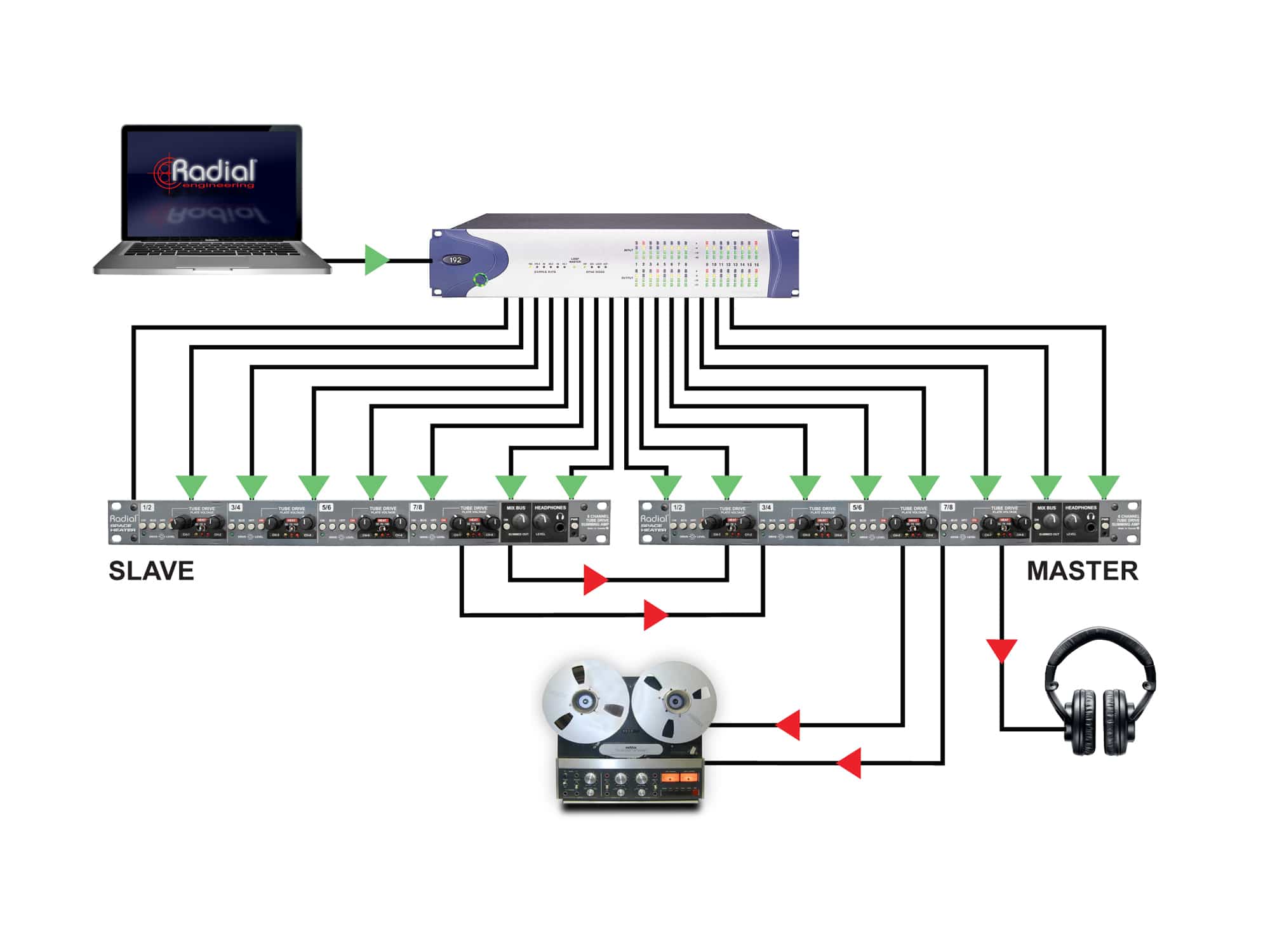 Summing 8 or more channels to stereo
Complete your final summing out-of-the-box by sending stereo stem mixes to the Space Heater. Mix four stereo stems down to a master stereo output, or link multiple Space Heaters together for analog summing heaven!
With in-ear monitors
Get the natural feel and tone back into your in-ear monitors by adding the natural compression of tube distortion into the signal path. It's like playing in front of your amp without the stage noise!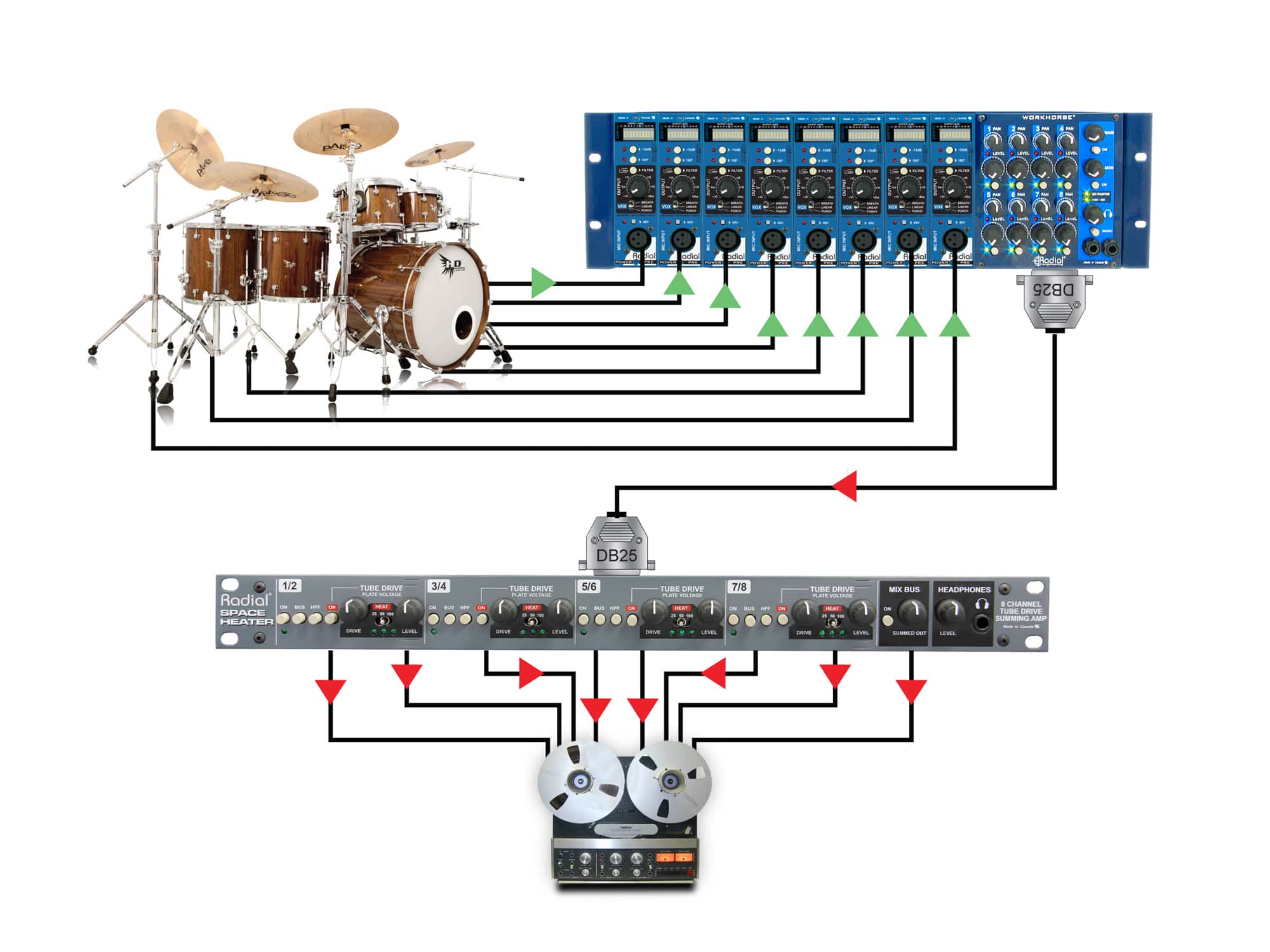 Recording drums
Set the Space Heater to 25 volts to create humungous tube crunch and adjust the drive and level to suit. Use the individual sends as outputs to feed your recorder or mix down to stereo using the built-in bus..
Videos
Introducing the Radial Space Heater

Radial Space Heater Tube Summing Mixer Demo by Sweetwater

Radial Space Heater on Drums

Radial Space Heater on Bass

Radial Space Heater on Guitar

Radial Space Heater on Keyboards

Radial Space Heater on Vocals
{{ postData.post_title }}
{{ postData.productSubTitle }}
Part no: {{ postData.partNo }}
Part no: View Product
{{ postData.post_excerpt }}
View Product