The Radial Space Heater is an analog summing mixer and studio grade 12AX7 tube overdrive. Its built-in features and routing capabilities allow it to be used in a number of ways. The Heat setting (plate voltage for the tube) as well as the position of the Drive and Level controls will all have an impact on the specifications as we have shown here. The Space Heater can run clean, or run dirty.
Specifications
Audio circuit type:
Class-A tube gain stage with IC buffers
Number of channels:
8
Frequency response:
20Hz – 20Khz, +0/-3dB
Dynamic range:
96dB
Gain:
+33dB@140V, +29db@70V, +27dB@35V
Clip Level:
+26dBu
Input Impedance:
Bypasses: 50kΩ in parallel with your load device | Active: 100kΩ
Output Impedance:
Balanced Output: 180Ω | Mix Bus: 100Ω
Common Mode Rejection Ratio:
-70dBu @ 55Hz
Equivalent Input Noise:
103dBu
Noise Floor:
@ Max Gain: -64dBu @ 140V, -66dBu @ 70V, -70dBu @ 35V
Maximum Input:
+22dBu
Features
LPF
Input Connectors:
1/4" TRS, D-Sub
Output Connectors:
XLR, 1/4" TRS, D-Sub
General
Construction:
14 gauge steel chassis and outer shell
Size (L x W x D):
17.5" x 6" x 1.75" (44.5cm x 15.25cm x 4.45cm)
Weight:
8.5lb (3.8kg)
Shipping size (L x W x D):
22" x 10.375" x 4.5" (55.9cm x 26.4cm x 11.4cm)
Shipping weight:
9.5lb (4.3kg)
Power:
External switching type 100V – 240V AC, 1600mA output with 5 pin XLR
Conditions:
For use in dry locations only between 5°C and 40°C
Warranty:
Radial 3-year, transferable
Frequency Response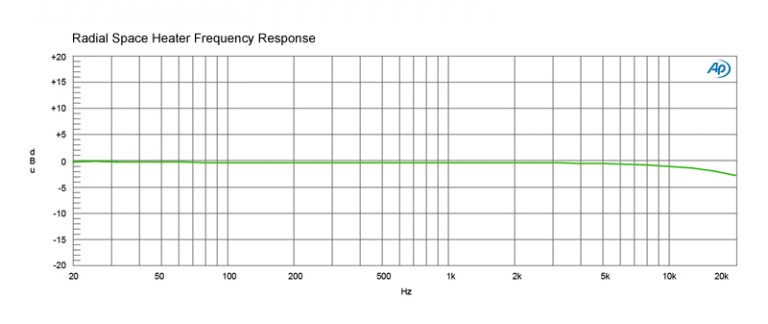 What do these graphs mean? Learn what to look for and why it matters.
Learn More