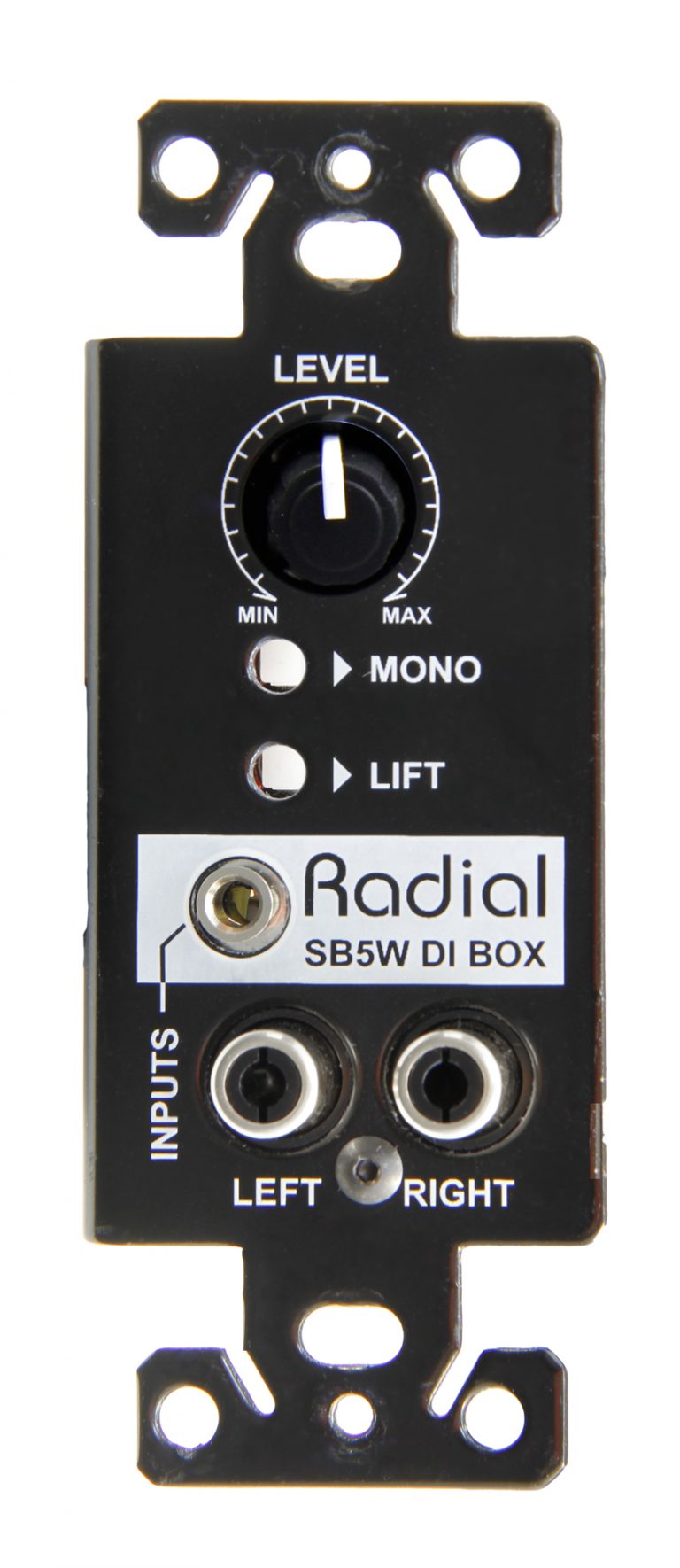 1
2
3
4
5
Level
Let's you adjust the volume level of your source device.
1
Mono
Mixes the left and right inputs together and outputs a mono signal to the PA system.
2
Lift
Disconnects the audio ground of both channel outputs to eliminate hum and buzz created by ground loops.
3
3.5mm Input
Stereo mini-phone jack lets you connect mobile devices such as laptop computers, MP3 players or tablets. Plugging in here will deactivate the RCA connectors.
4
RCA Input
A stereo pair of RCA inputs lets you connect a wide range of consumer electronics such as CD/DVD players and digital players/recorders.
5
1
2
Transformer Isolated
Eliminates buzz & hum caused by ground loops.
1
Output Terminals
Balanced left and right mic-level outputs connections are made via two screw-down terminals.
2