4-Input Line Mixer Module
The Submix is an ultra-quiet 4×1 mixer module that allows you to simultaneously combine multiple audio feeds such as line level devices, studio effects, or instruments such as keyboards or drum machines.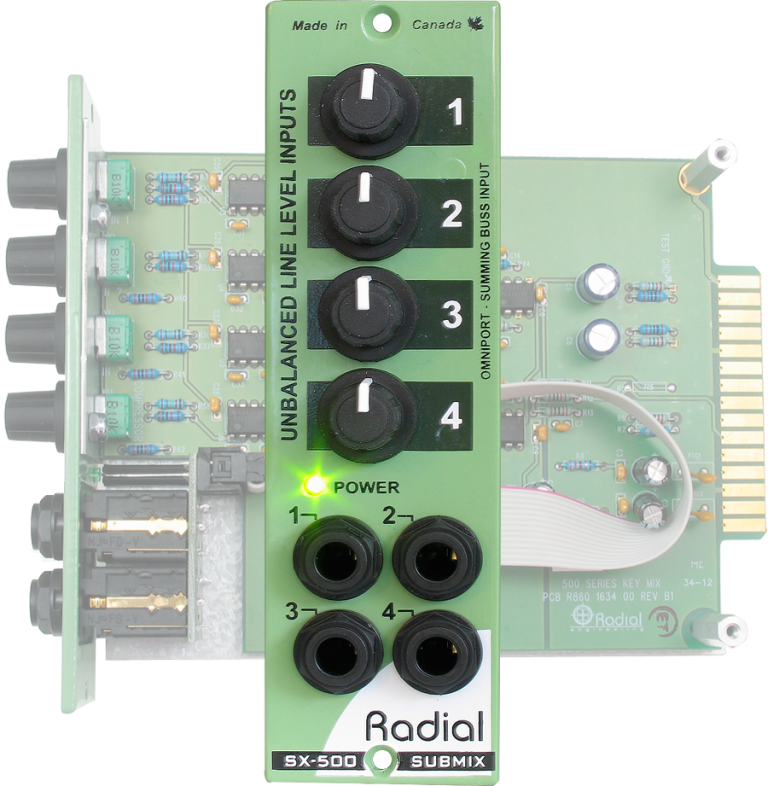 Photos
4×1 line mixer for 500 series racks
AccuState circuit for low noise at all levels
Individual input level controls
Use with instruments and line level devices
Sum any four inputs into a single channel
The Submix provides a simple and effective method for summing up to four audio signals into one channel of a 500 series system. Four conveniently located ¼" unbalanced inputs are built into the front panel of the Submix, with separate level controls for each input for easy manipulation. These are equipped with Radial's unique dual-gang AccuState circuit that simultaneously sets the input sensitivity and the gain to maximize signal-to-noise. This enables both instrument and line level signals to easily be interfaced without the need for a typical level reducing pad. This makes the Submix ideally suited for summing keyboards, samplers, drum machines, and any audio playback sources in the studio, managing multiple signals without introducing noise.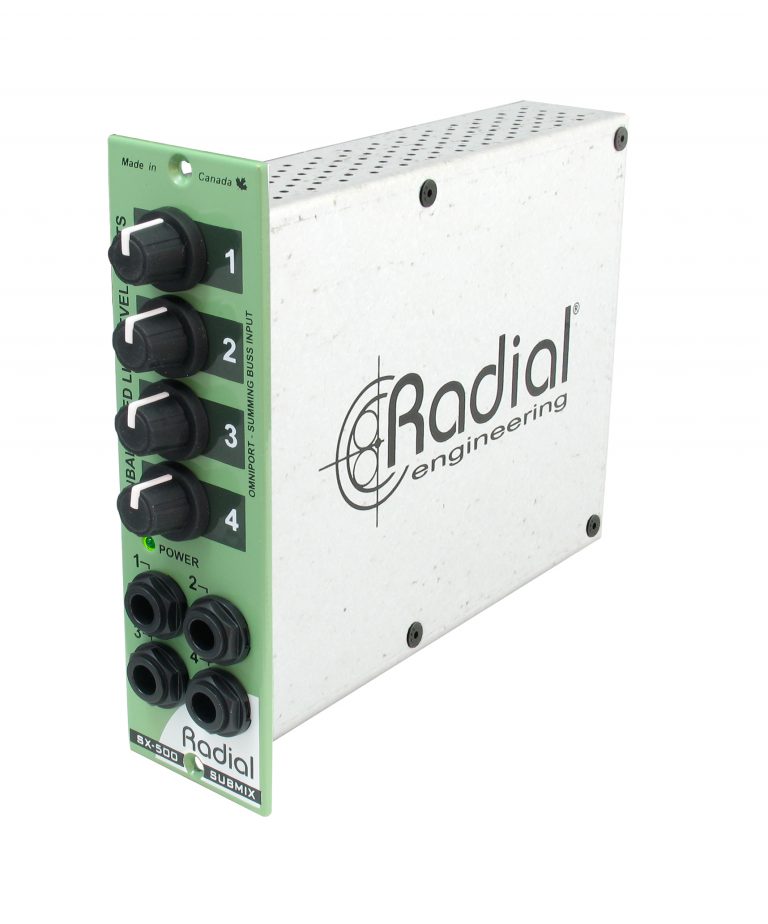 SubMix

Applications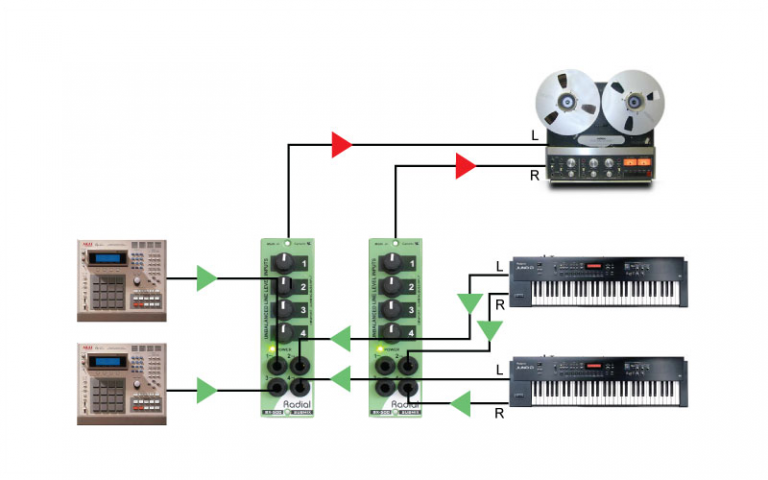 Using the Submix with Keyboards
The Submix is the perfect little mixer to mix keyboards into your recording system. Use two together for stereo by sending the left outputs to one and the right outputs to the other.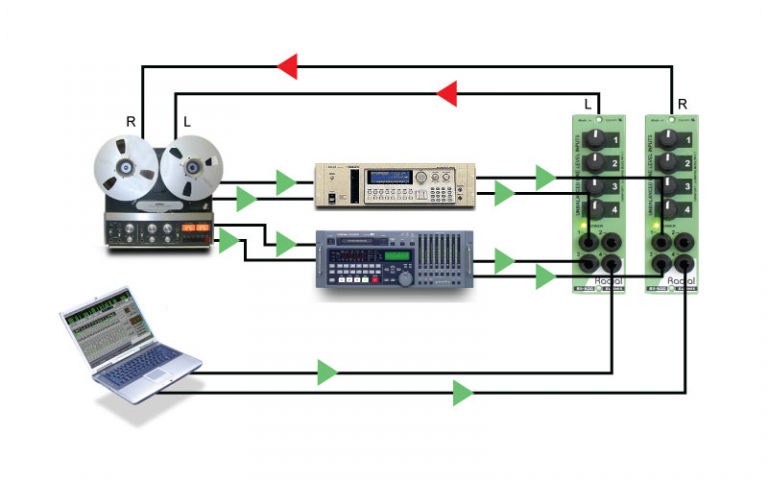 Using the Submix for auxiliary inputs
No matter how big the studio, there never seem to be enough handy inputs! The Submix makes it easy to bring tape returns and stereo feeds into your 500 series rack. Just plug in and set the levels!
Using the Submix with effects
Use the Submix as an effects return when combining multiple pedals. It works with guitar pedals, line level devices or use it to record instruments.
{{ postData.post_title }}
{{ postData.productSubTitle }}
Part no: {{ postData.partNo }}
Part no: View Product
{{ postData.post_excerpt }}
View Product