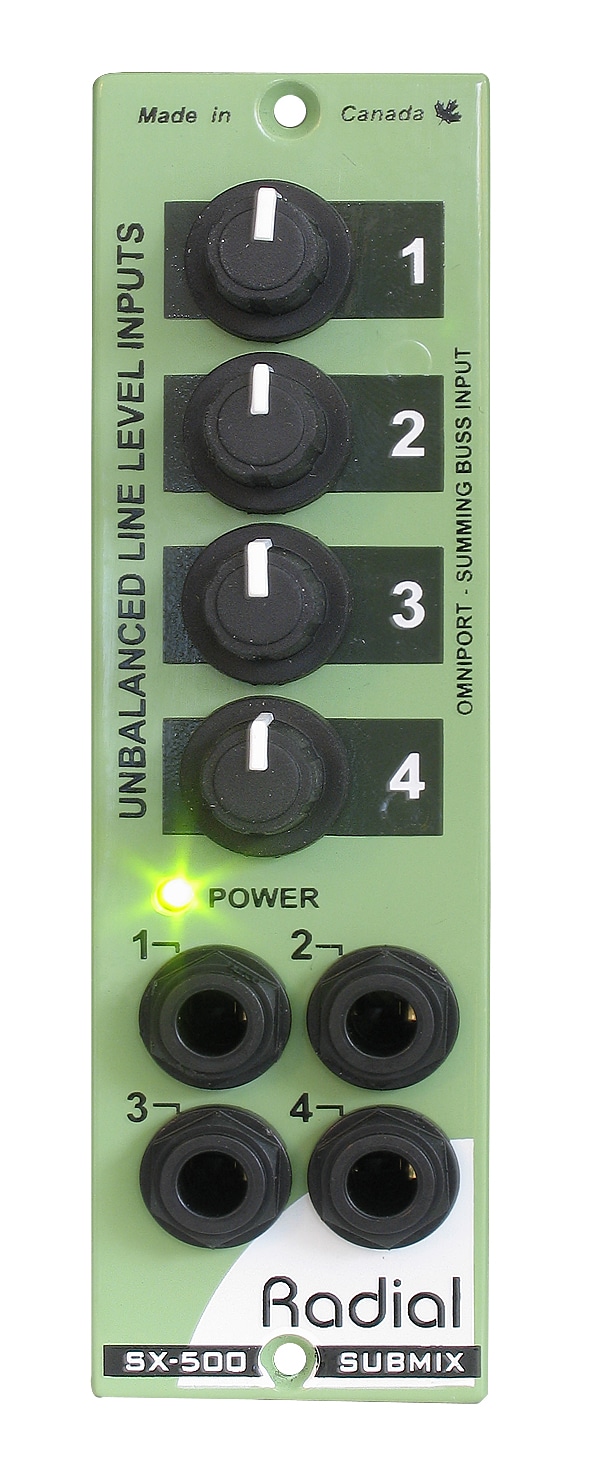 1
2
3
4
5
Level
Accustate input control, simultaneously adjusts the sensitivity and gain for maximum signal to noise. Use to adjust input levels for each of the four channels.
1
XLR Input
On the power rack accepts a balanced input and sends it to channel 1 on the SubMix.
2
XLR Out
The SubMix routes the 4 channel mix to the XLR output on your 500 series power rack.
3
Omniport
Designated as a virtual-earth mix-buss input, enables multiple Submix modules to be used together when used with a Workhorse to create 8x1, 12 x 1 or larger mixers.
4
Inputs
Four separate ¼" inputs to connect keyboards, drum machines, effects returns and other unbalanced line level sources.
5