Amp Selector & Boost Pedal
The Switchbone V2™ gives you the ultimate control over your two or three-amp setup, with the ability to switch between amplifiers silently, eliminate buzz and hum, and activate a high-powered clean boost for soloing.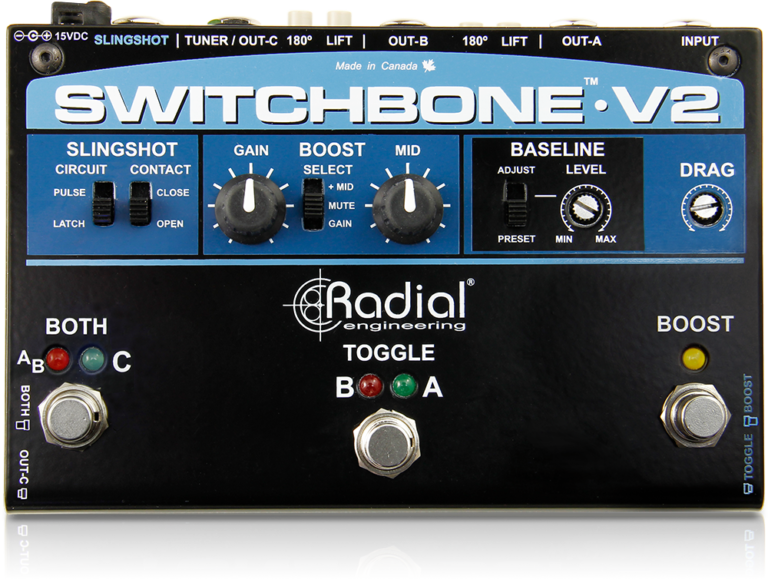 Photos
100% discrete Class-A signal path for exceptional audio
Drag™ control load correction for natural tone
Opto-coupler for noiseless switching
Transformer isolated to eliminate buzz and hum
Control your amps, retain your tone
The Switchbone V2 may well be the ultimate guitar amp switcher. This device lets you switch and combine up to three guitar amplifiers without introducing distortion, switching noise, or hum into the signal path. Most importantly, it will retain the natural tone and feel of your instrument so that your natural playing style shines through. The Switchbone V2 may be used as a standard ABY switcher with both A and B outputs used separately or together, or the tuner output can be repurposed to feed a third amplifier. A built-in power booster at the output delivers up to +18db of ultra-clean boost with the option to add mid-boost for extra sustain when playing lead.
Switchbone V2

Applications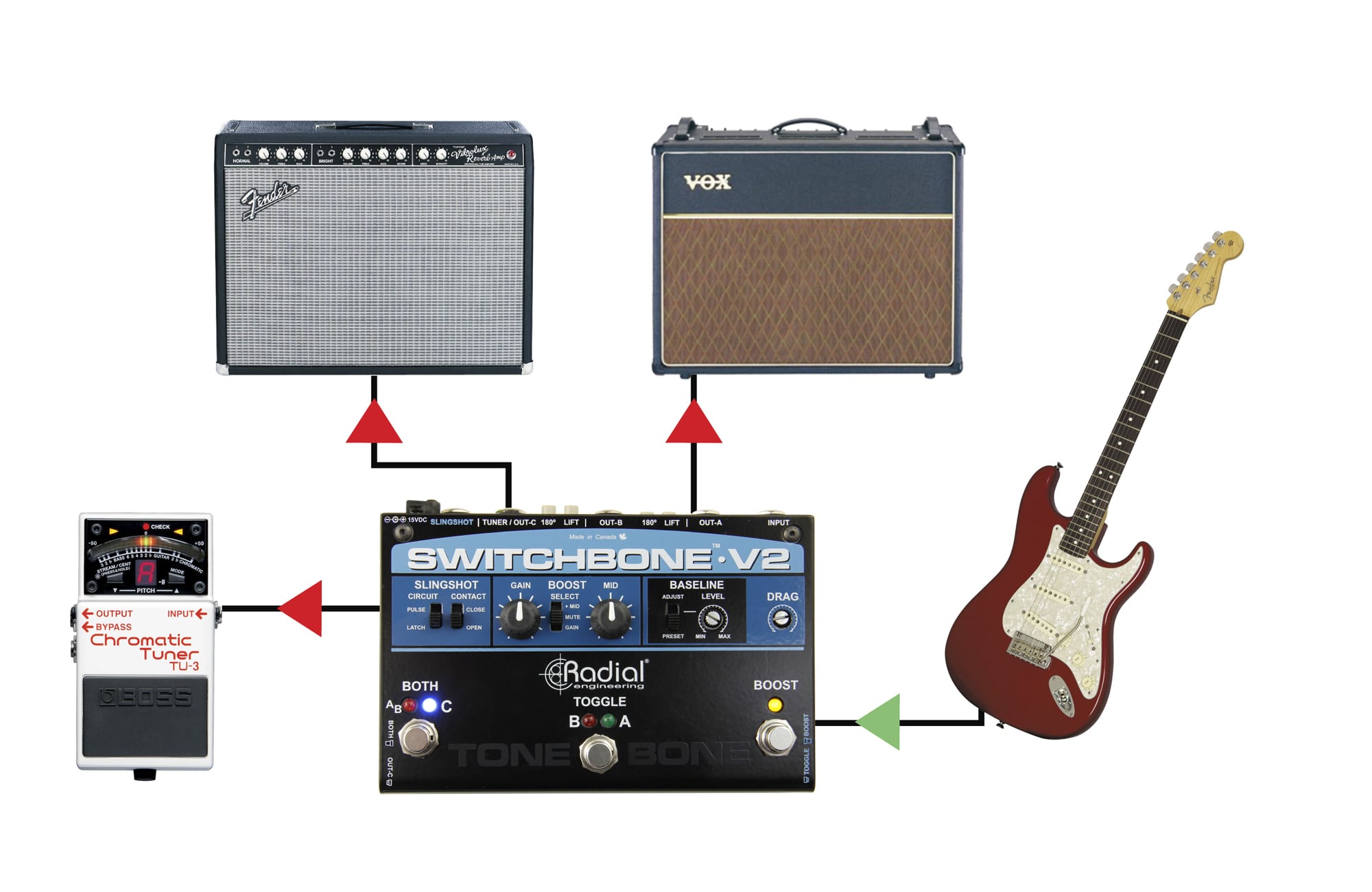 Standard ABY setup
The Switchbone is a high performance ABY designed to deliver the natural tone of your instrument to your amps without introducing noise or artefact.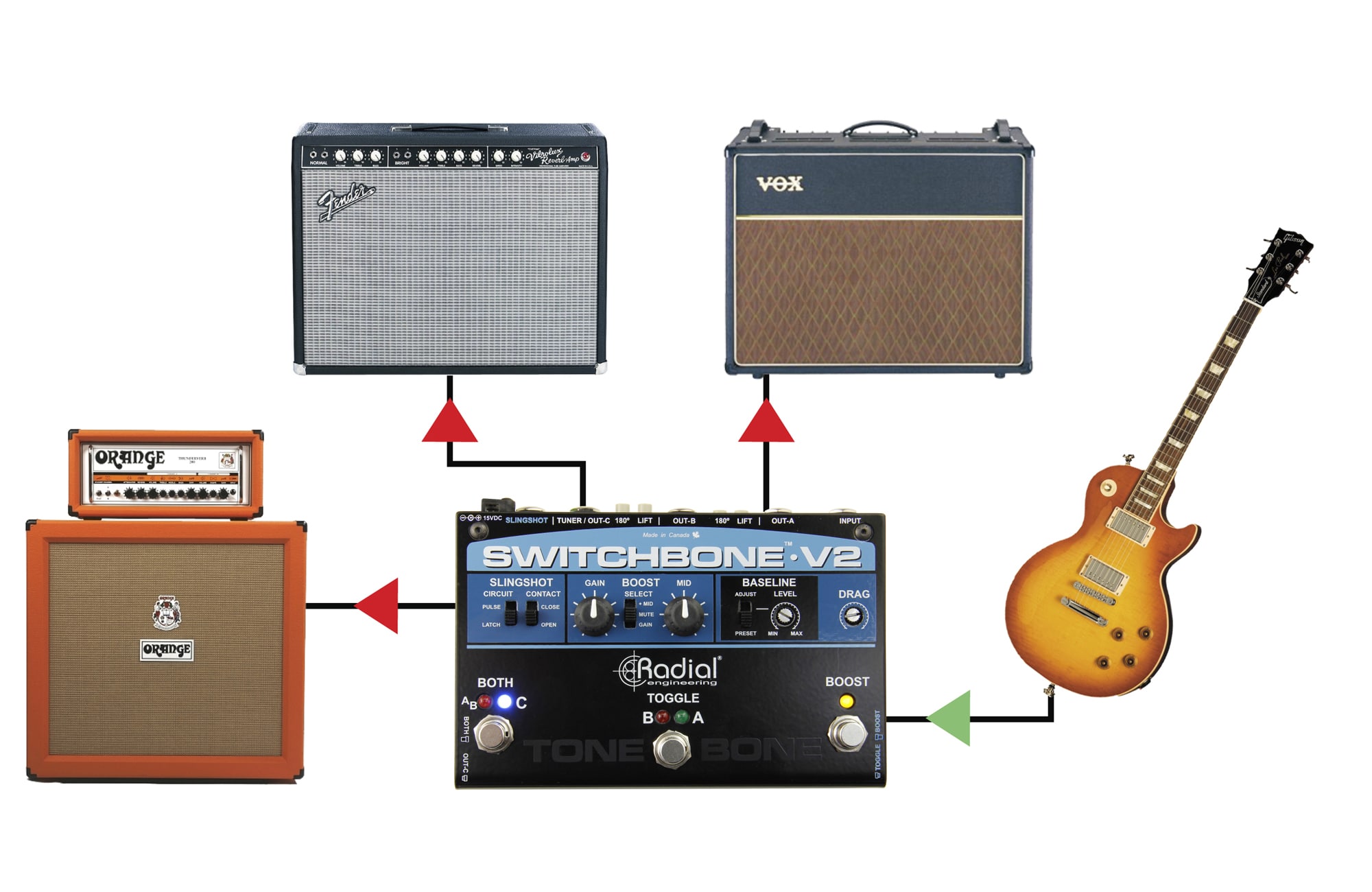 Used as an ABC amp selector
Use the tuner/out-C as a third output to select between three different amps. Transformer isolation and buffered outputs eliminate ground loops and noise.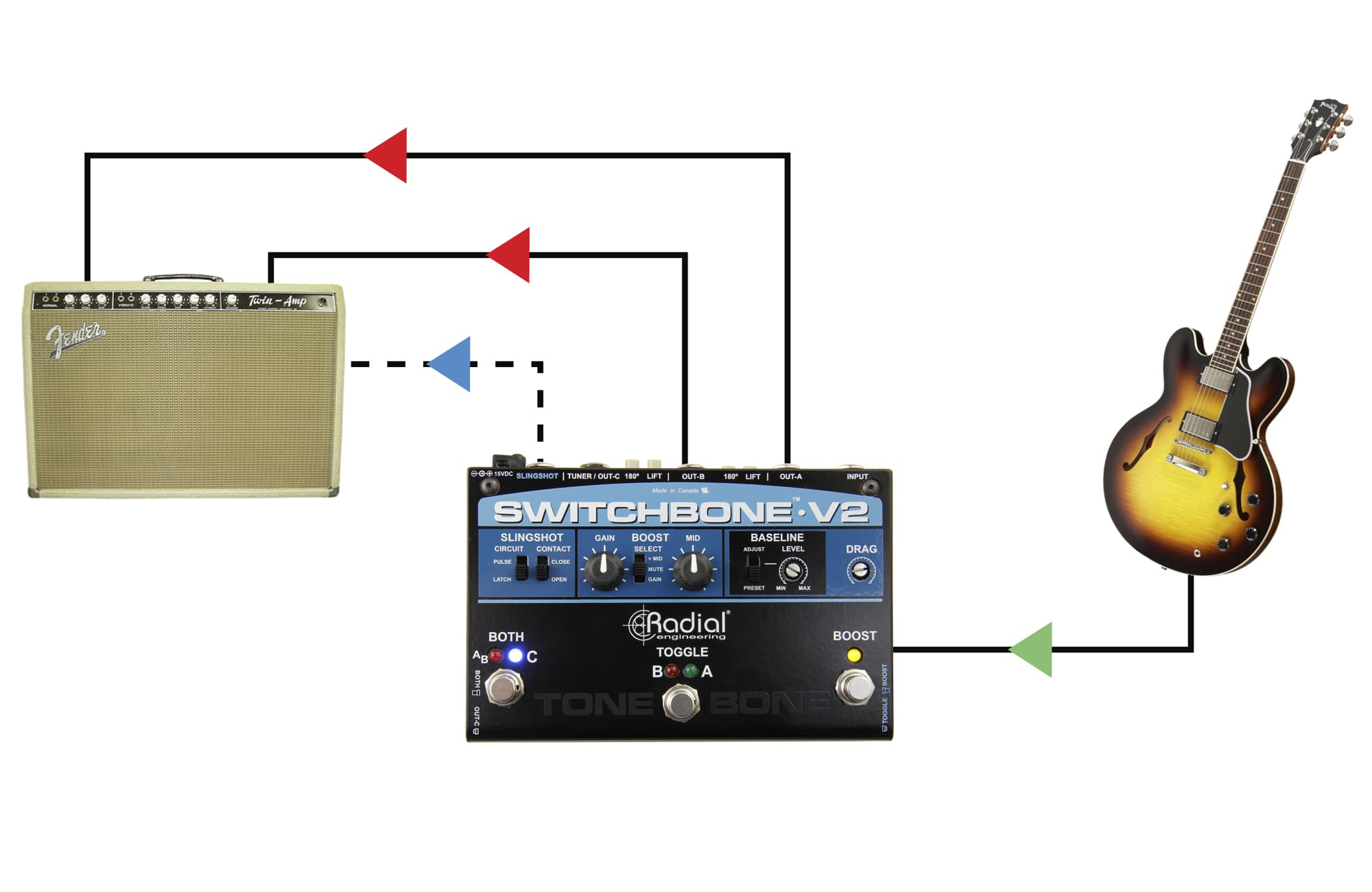 Used as a channel selector
For older amps, the Switchbone can be used to drive the two amp channels so that you can toggle between them. Use the Slingshot output to control amp settings like reverb.
Videos
Tech Corner- All About ABY Switchers
Switchbone V2

Resources
Part no:
R800 7081 00
{{ postData.post_title }}
{{ postData.productSubTitle }}
Part no: {{ postData.partNo }}
Part no: View Product
{{ postData.post_excerpt }}
View Product