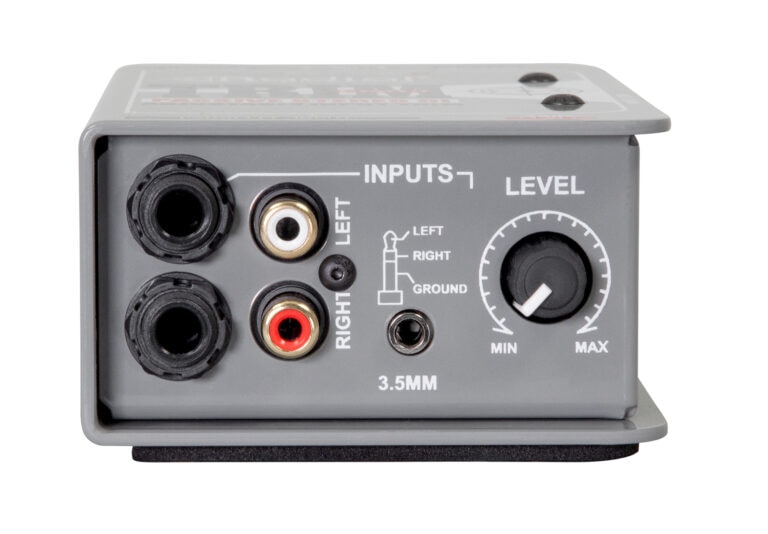 1
2
3
4
1/4" Input
Left and right inputs ideally suited for stereo keyboards or drum machines, wired in parallel with the RCA and mini 3.5 TRS connector.
1
RCA Inputs
Provide an easy connection from a CD player or other -10dB consumer audio device.
2
3.5mm TRS Input
Standard mini TRS input for connecting a laptop, tablet or iPhone to the Trim-Two.
3
Level
Used to set the level going into the Trim-Two. Eliminates the need for a typical PAD switch.
4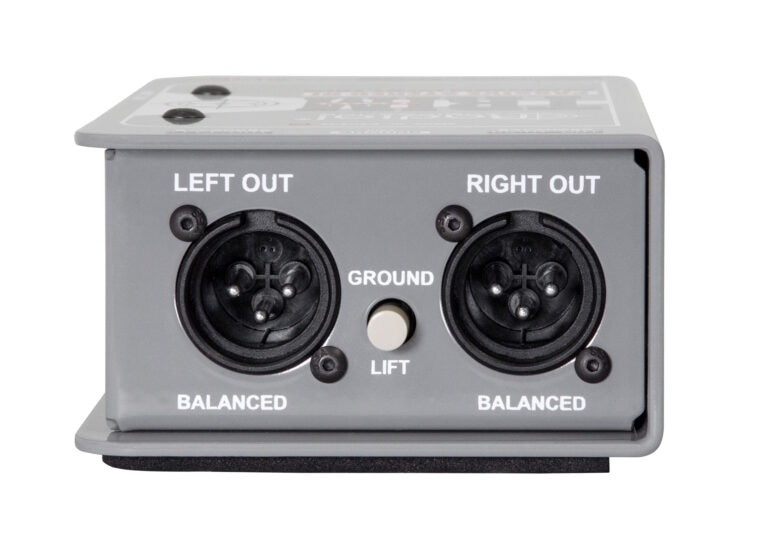 1
2
3
No Slip Pad
Provides electrical & mechanical isolation and keeps Trim-Two from sliding around.
1
Ground Lift
Lifts pin-1 at both XLR outputs to help eliminate hum and buzz caused by ground loops.
2
XLR Out
Balanced male XLR follows AES standard with pin-1 Ground, pin-2 (+) and pin-3 (-).
3
1
Mono Sum
Side access set & forget switch sums stereo signals to mono at both XLR outputs.
1