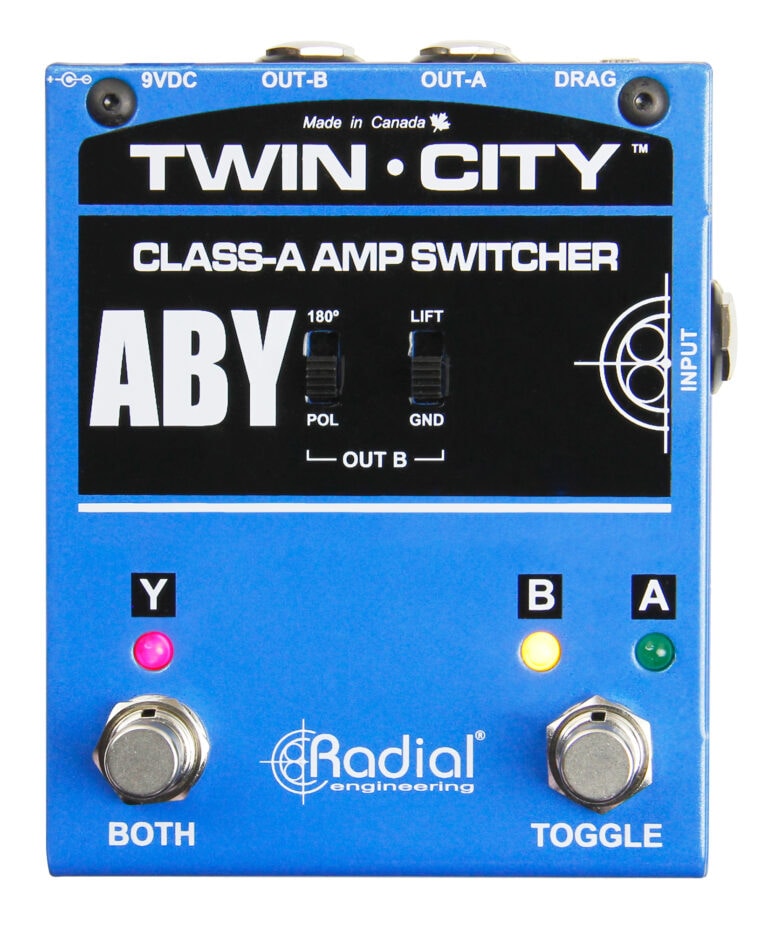 1
2
3
4
5
6
Both
Footswitch activates both amps. An LED status indicator illuminates when dual-amp mode is active.
1
180°
Polarity reverse switch inverts the signal phase of OUT-B to ensure amps are in-phase and their speakers are moving in the same direction.
2
Lift
Disconnects ground at Out-B to further reduce noise.
3
A/B Status LED
Two LED status indicators display the active amp while in single output mode.
4
Toggle
Footswitch selects between amp-A or amp-B while operating in single-amp mode.
5
In
1/4" input jack for your guitar
6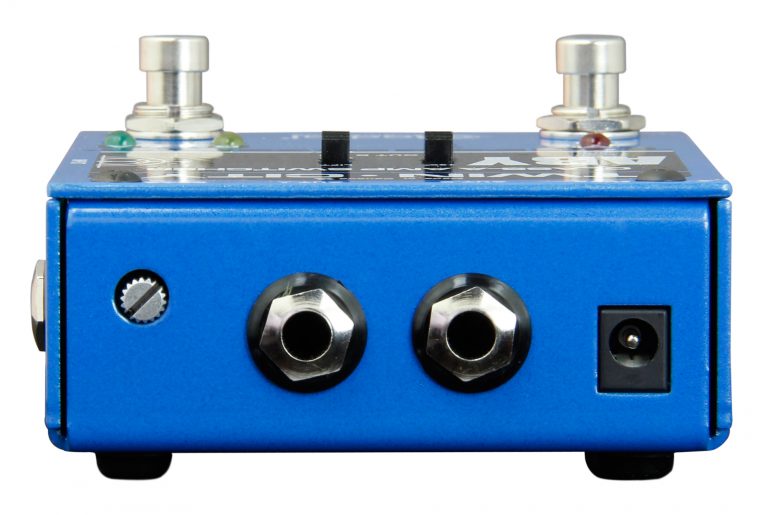 1
2
3
4
Drag
Reintroduces the natural loading that occurs between your amplifier and the guitars pickups. Start with DRAG set to 12 o'clock. Use your guitar pick like a screwdriver to move the control until it sounds right to you.
1
Out-A
/4" jack connects to amp-A. For safe operation always connect to a properly grounded guitar amp equipped with a 3-prong A/C power cord. See the warning on the other side of this manual.
2
Out-B
1/4" jack connects to amp-B. This output is transformer isolated to eliminate hum and buzz caused by ground loops.
3
PSU
Connection for 9-12 volt DC (center pin negative).
4