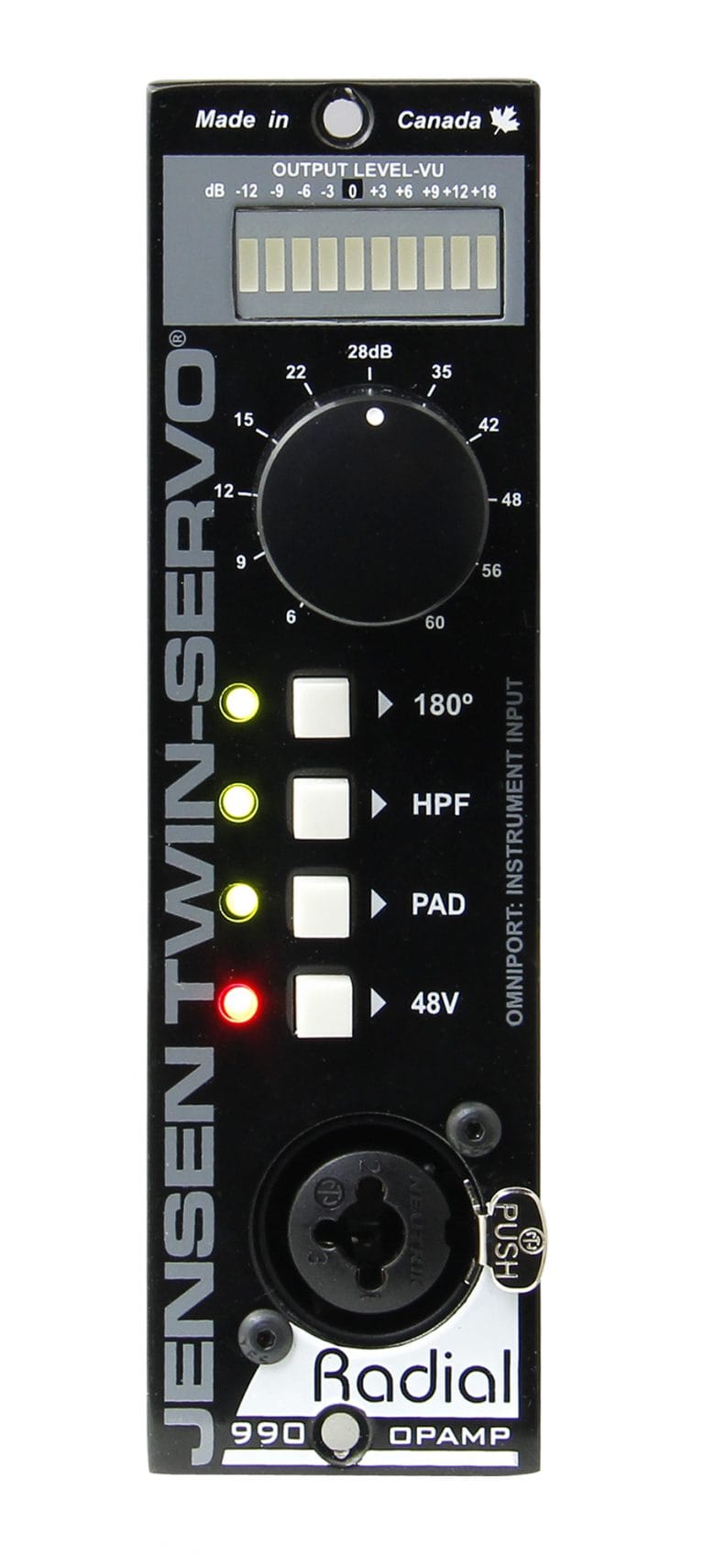 1
2
3
4
5
6
7
8
10-Segment Meter
Custom designed circuit for greater VU meter accuracy.
1
Dual-Gang Pot
Simultaneously controls the dual 990 op-amp topology for optimal gain at all levels.
2
180°
Reverses pins 2 and 3 at the output to help phase align microphones when two channels are in stereo use.
3
HPF
Gentle high-pass filter may be inserted into the signal path to reduce excessive low frequency content and control resonance.
4
Pad
Reduces the input sensitivity by -15dB when amplifying exceedingly high output sources.
5
48V
Activates the 48V phantom power supply for use with condenser microphones and active direct boxes.
6
Combo
Combination balanced XLR mic input and 1/4" instrument input is mounted on front panel for ease of use.
7
OmniPort
When used with a Radial Workhorse power rack the omniport is assigned as a unbalanced 220K ohm instrument input.
8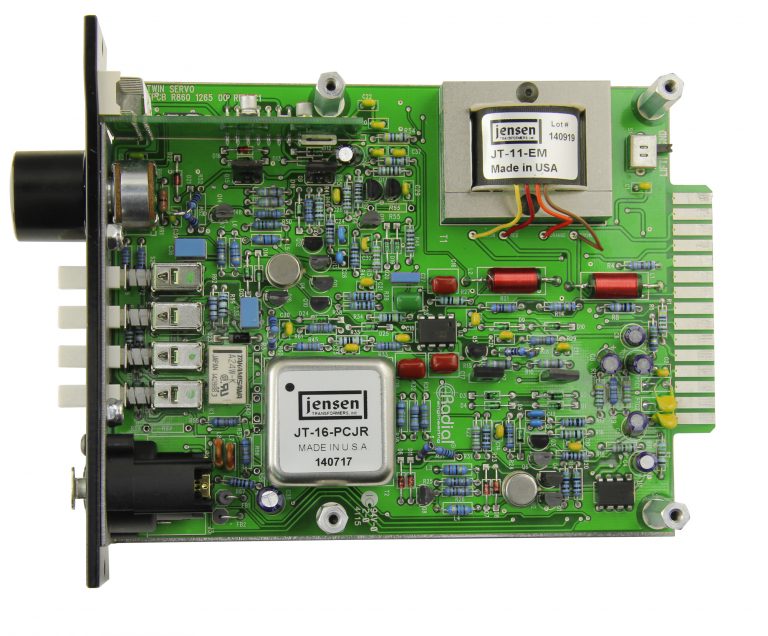 1
2
3
4
5
6
Jensen Output Transformer
The JT-11-EM is linear from 2Hz~200kHz with less than 0.001% distortion at 20Hz.
1
Dual Wafer Potentiometer
Simultaniously controls both 990 op-amps. Steel casing with steel shaft and retention nut.
2
Jensen Dual 990 OP-AMPS
100% discrete audio signal path without any tone shifting capacitors.
3
Jensen Mic Input Transformer
The JT-16-PCJR is exceptionally quiet, linear from 5Hz~50kHz with less than 0.06% distortion at 20Hz.
4
Gold Plated 15-Pin Card Edge
Double sided to ensure positive connection to the receptacle for improved mating.
5
Ground Lift
Set and forget rear panel ground switch lifts the pin-1 ground at the XLR input.
6