The Jensen Twin-Servo 500 is a faithful recreation of Deane Jensen's famous 990 microphone preamp in a 500 series format. This unparalleled circuit design includes two cascaded 990 op-amps to share the load and provide 60dB of clean gain, as well as two servos that eliminate signal degrading capacitors from the audio path that allow for less than -120dBu of noise. Oversized Jensen input and output transformers produce an exceptionally wide frequency response and plenty of headroom. Twin-Servo is well-suited for recording highly dynamic sources, with 91dB of dynamic handling. Even more important than the specifications is the sound of the Twin-Servo; exceptionally natural and transparent, with detailed highs and an extended low end that will have you hearing your mics like never before.
Specifications
Audio circuit type:
Two stage variable gain all discrete using original Deane Jensen circuit with IC DC servo.
Transformer:
Jensen JT-11-EM, JT-16-PCJR
Frequency response:
14Hz to 85kHz / 8Hz to 100kHz (±1dB / ±3dB)
Dynamic range:
91dB
Gain:
+60dB
Total harmonic distortion:
0.004%
Intermodulation Distortion:
0.004%
Input Impedance:
1.3kΩ
Output Impedance:
75Ω
Common Mode Rejection Ratio:
-72dB
Features
Input pad, 180° polarity reverse, HPF, Phantom Power, OmniPort
Input Connectors:
XLR
Extras:
OmniPort assigned as unbalanced instrument input
General
Construction:
500 Series module
Size (L x W x D):
5.25" x 1.5" x 7" (134mm x 38mm x 178mm)
Weight:
1.75lb (0.79 kg)
Shipping size (L x W x D):
6.75" x 1.875" x 9" ( 171mm x 48mm x 229mm)
Shipping weight:
2.20lb (0.997 kg)
Power:
110mA
Conditions:
For use in dry locations only between 5°C and 40°C
Warranty:
Radial 3-year, transferable
Frequency Response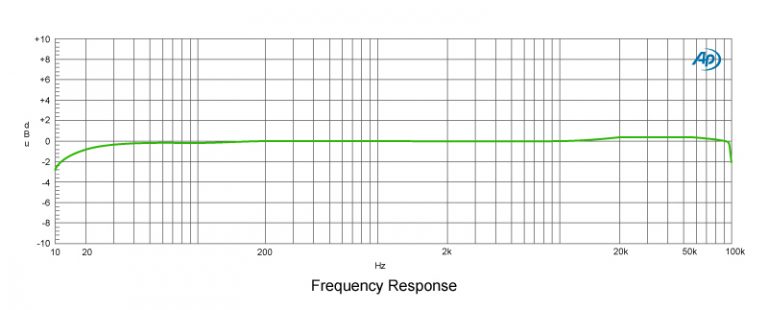 What do these graphs mean? Learn what to look for and why it matters.
Learn More