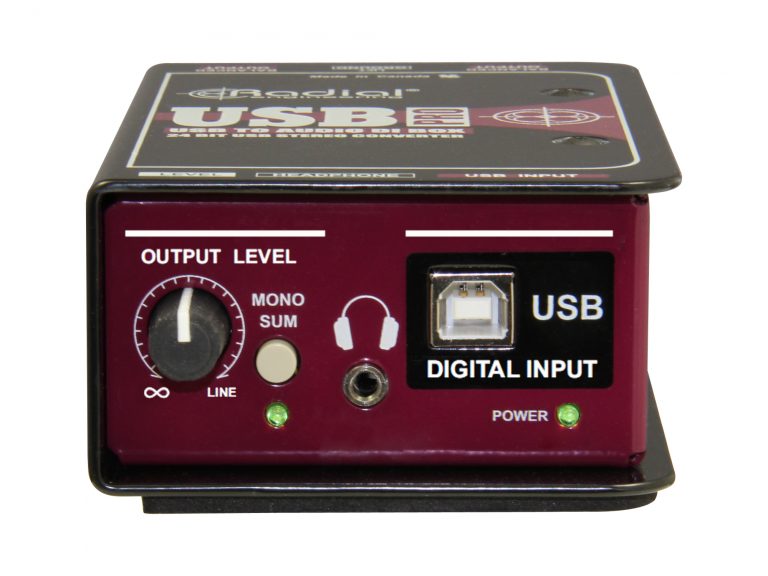 1
2
3
4
5
6
Level
Used to adjust both the main stereo and headphone output signal levels.
1
Mono
Sums the stereo signal to mono to reduce the channel count or feed two sources simultaneously.
2
Mono LED
Lets you know when you are in mono.
3
Mini-Jack
Mini 3.5mm (1/8") TRS headphone output is used to check the signal from the digital source for trouble shooting. Works with ear-buds and standard headphones.
4
USB Type-B Port
Connects from the PC or Mac. This delivers the digital audio signal and power to the USB-Pro which automatically recognizes the format.
5
Power LED
Lets you know that the USB-Pro is receiving power from the USB port.
6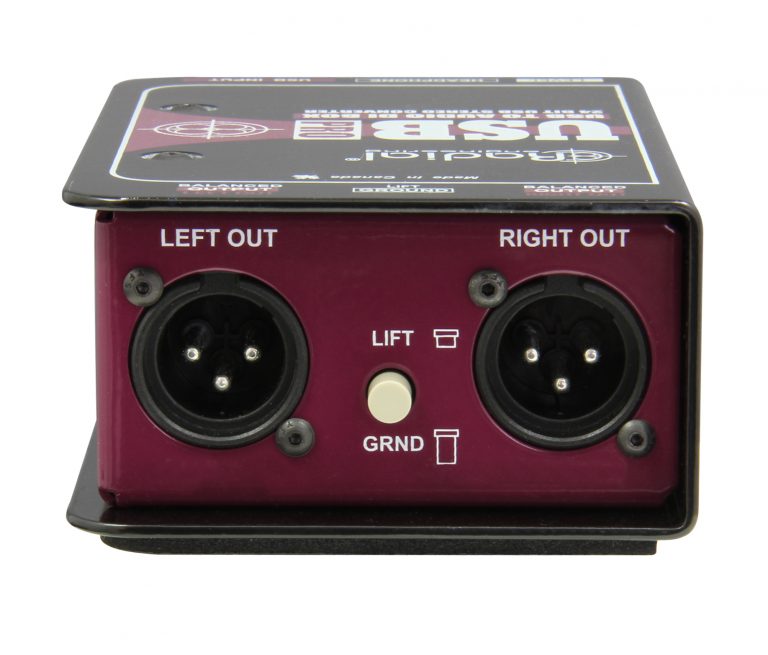 1
2
3
4
Bookend Design
Creates a protective zone around the jacks and switches.
1
Ground Lift
Used to help eliminate hum and buzz caused by ground loops. Lifts pin-1 on both XLRs.
2
XLR Outputs
Standard XLR male outputs follow the AES format with pin-1 ground, pin-2 hot, pin-3 cold.
3
No-Slip Pad
Provides electrical & mechanical isolation and keeps the unit from sliding around.
4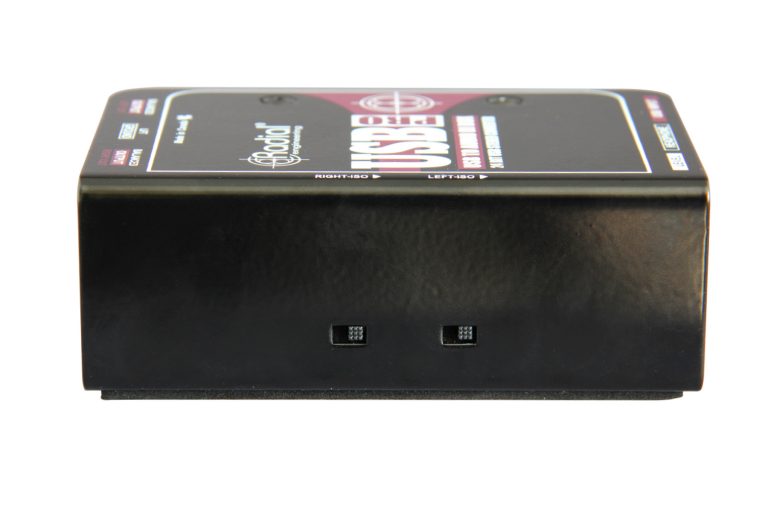 1
Isolation
Switches used to insert isolation transformers into the audio signal path to help eliminate hum and buzz caused by ground loops.
1